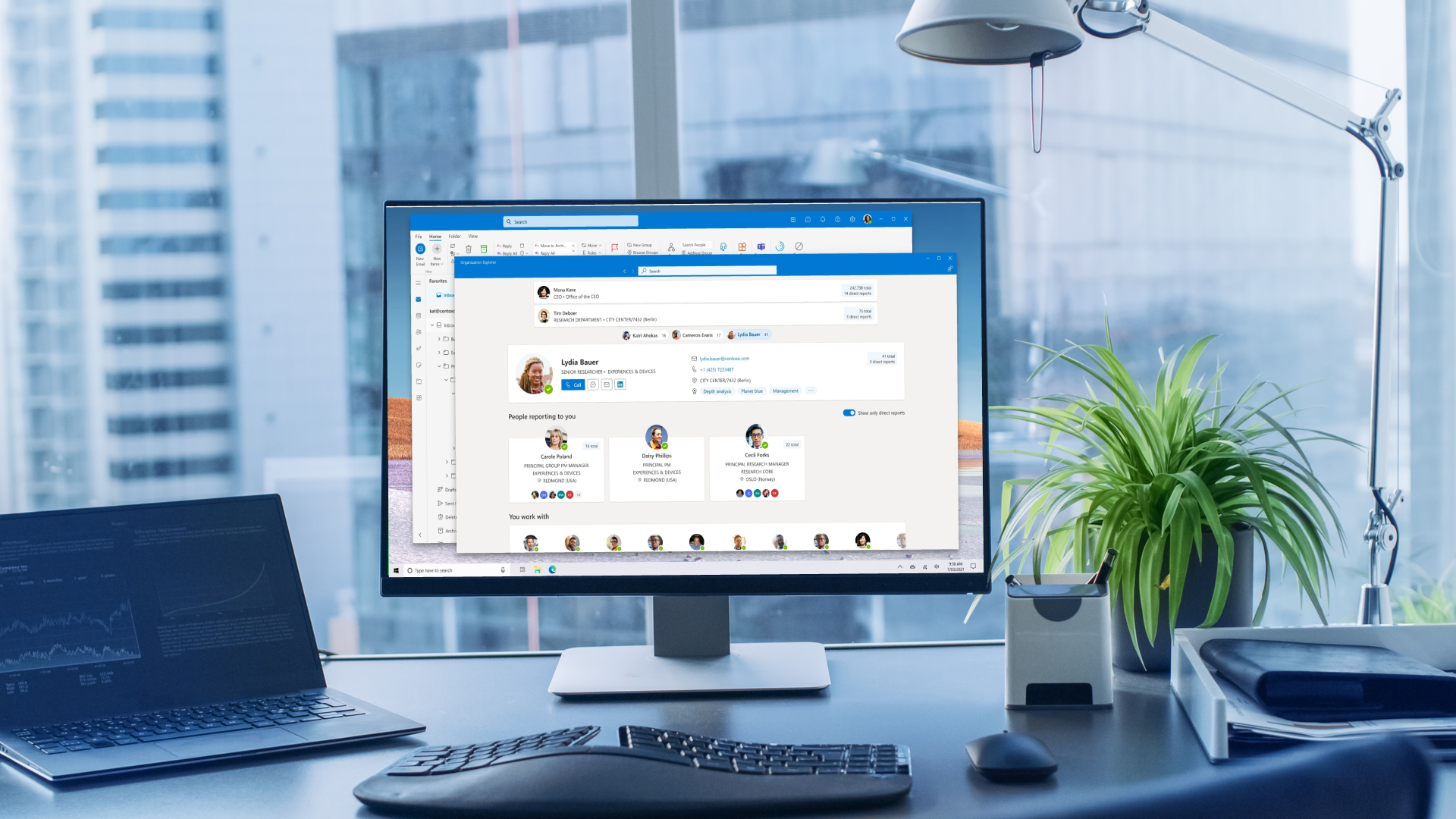 Microsoft plans to shut down its Mail and Calendar apps and merge the two into an updated Outlook for Windows, and use this as an opportunity to introduce more artificial intelligence features.
In a blog post from Microsoft earlier this month, the company noted that Windows 11 devices that will be shipped next year will include the new Outlook for Windows as the default mailbox app. The updated Outlook will include both mail and calendar tools that will eliminate the need for the respective Mail and Calendar apps: so you'll just use the newer Outlook instead.
The Register notes that the Mail and Calendar apps will still be available to download through the Microsoft Store up to the end of 2024, but the move doesn't seem to be a popular decision going by reactions online – and tweet from a systems engineer and Office 365 specialist Michael Reiners suggests that Microsoft might be rethinking the plan, or at least the timing.
The tweet below shows a screenshot of an email or memo from Microsoft that says "We are reevaluating the timing and implementation of this change and will provide updated information shortly."
#Microsoft 'reevaluating the timing…' of replacing the inbox Mail and Calendar apps in Windows 11 with the New Outlook for Windows.The backlash _over the weekend_ prompted this…wow. ;)@thurrott @maryjofoley @bdsams pic.twitter.com/NirvDCOui2June 19, 2023
See more
It's unclear why the tech giant is hesitant to roll out these changes, and the company has not responded to a request for comment from the Register as of yet.
Microsoft is giving users a chance to look at the latest Outlook for Windows. If you'd like to give it a try head over to the Mail and Calendar app and hit the 'Try the new Outlook' toggle. Merging the mail and Calendar Capabilities into Outlook is part of Microsoft's larger One Outlook plan laid out in 2020 to create a single Outlook for PCs, Macs, and the web.
These changes present an opportunity for Microsoft to implement AI into Outlook, and hopefully streamline everyday tasks within mail and calendar capabilities, in a similar way to how Google has introduced Bard and generative AI into the Google Workspace.
Whether you're for AI integration into your daily workspace, it seems like that is the direction companies like Microsoft and Google are adamant to head towards. It would be interesting to see exactly how Microsoft plans to introduce artificial intelligence to declutter and improve your task management.