It's been in Nikon's Z-mount lens road map for ages as a 200-600mm, but the super-telephoto zoom that wildlife photographers in particular have been waiting for has now been announced with a pleasant surprise: it's an even more versatile Nikkor Z 180-600mm f/5.6-6.3 VR. 
Alongside the 180-600mm super-telephoto zoom lens, Nikon has also launched the Nikkor Z 70-180mm f/2.8 which completes a trinity of f/2.8 zoom lenses distinct from Nikon's pro-level S-Line f/2.8 zoom lenses by being more lightweight and affordable. 
Designed to work with full-frame Nikon mirrorless cameras and set to be one of the best Nikon Z lenses, the full-frame 180-600mm is one of the versatile telephoto zoom lenses available on paper, and like the 70-180mm it has an enticing price tag because it doesn't wear the S-Line badge of Nikon's high-end lenses, so we can expect it to be very popular among Nikon mirrorless fans. 

Price and release date
The list price of the Nikkor Z 180-600mm f/5.6-6.3 VR is £1,799 and sales start in August 2023 (We don't have US or Australia pricing at the time of writing). It is compatible with the Nikon Z 1.4x teleconverter ($549.95 / £579 / AU$1,099) and 2x teleconverter ($599.95 / £629 / AU$1,199) which extend the maximum reach of the 180-600mm lens to 840mm and 1200mm respectively.
Complementing the Nikkor Z 17-28mm f/2.8 and Nikkor Z 28-75mm f/2.8, the new Nikkor Z 70-180mm f/2.8 costs £1,299 (we don't have US or Australia pricing at the time of writing) and is an enthusiast-level and lightweight travel-friendly alternative to the pro-level Z 70-200mm f/2.8. Sales start on 20 July 2023, and like the 180-600mm, the 70-180mm is compatible with Nikon's teleconverters for its mirrorless cameras.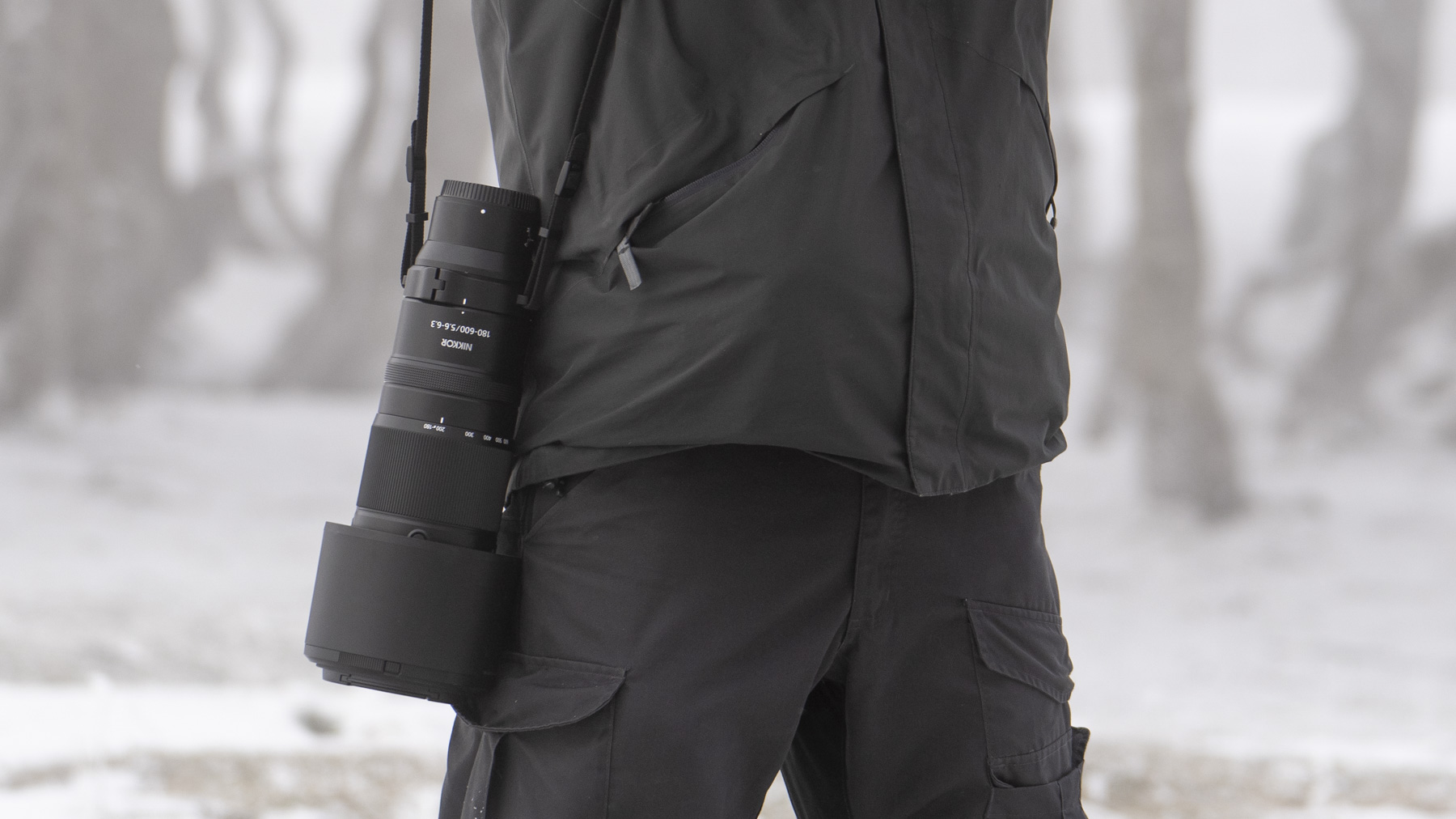 The key features
A quick walk around the 180-600mm lens and all looks very promising. Weighing 4.4lbs / 1,995g without its removable tripod foot attached, it's by no means an insignificant lens, but light enough for most people to use handheld for short periods. 
It only takes a 70-degree rotation of the zoom ring to shift between the wide and telephoto extremes, so you can react quickly for subjects close and far – I can imagine this lens working well on the sidelines of a soccer match. With that same hand working the zoom, a function button on the lens barrel itself is within reach and can be assigned controls such as AF-ON to activate subject tracking autofocus.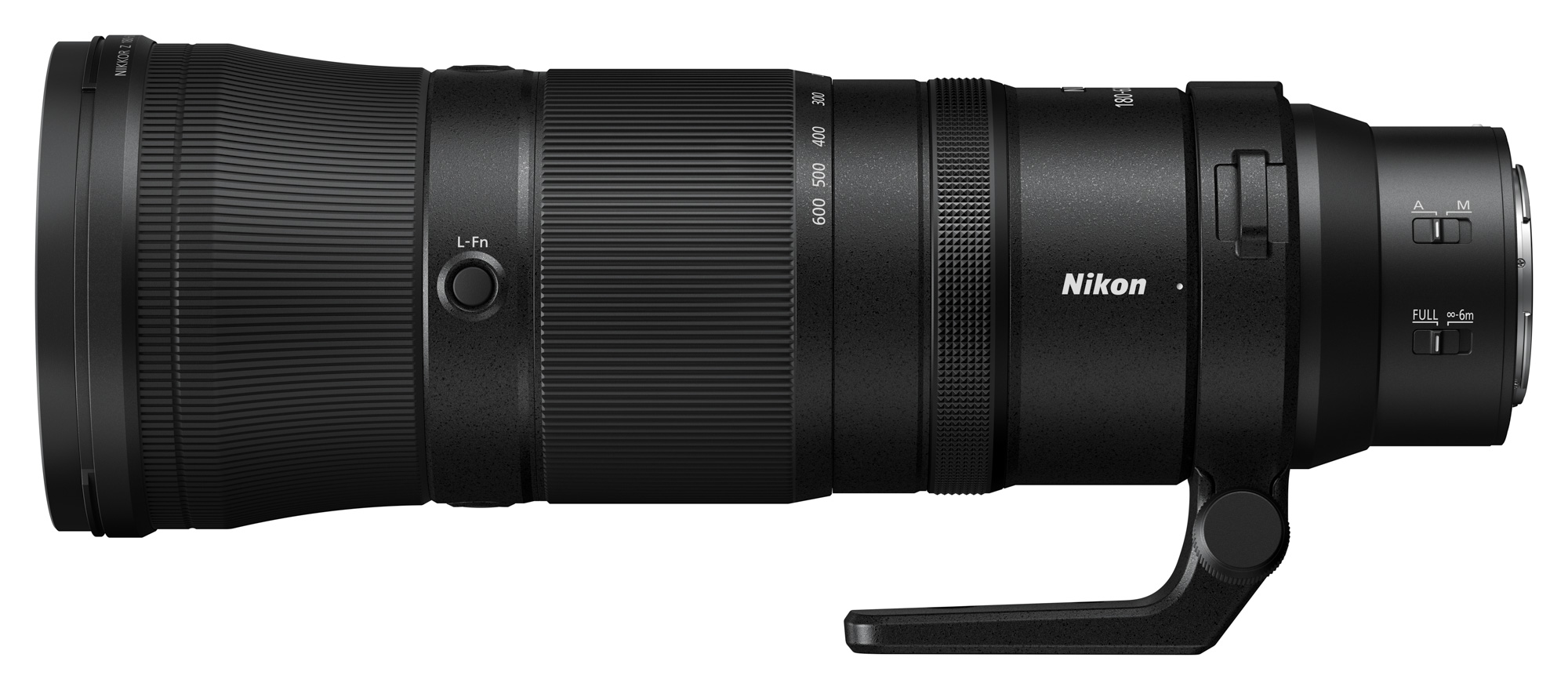 Internal zoom means that the lens barrel does not extend as you move through the focal lengths, plus the lens features Nikon's high-speed stepping motor (STM) for what Nikon claims is exceptionally fast autofocus. Paired with a Nikon Z8 which boasts excellent people and animal tracking autofocus performance, you could have a formidable wildlife and sports photography pairing.
There's 5.5EV of optical vibration reduction which will be key for steadying your telephoto photos and videos and 'Sport Mode' goes some way to stabilize the viewfinder image. Minimum focus is 1.3m at 180mm and 2.4m at 600mm, so the maximum magnification is pretty good – you will be able to fill your frame with a variety of sharp and in-focus subjects. 
All in all, lens features appear comprehensive, but this is not an S-Line lens so it doesn't feature the same degree of weather-sealing as Nikon's more expensive lenses, which would count it out for more extreme scenarios. If you need to attach a threaded lens filter, you'll need the 95mm size.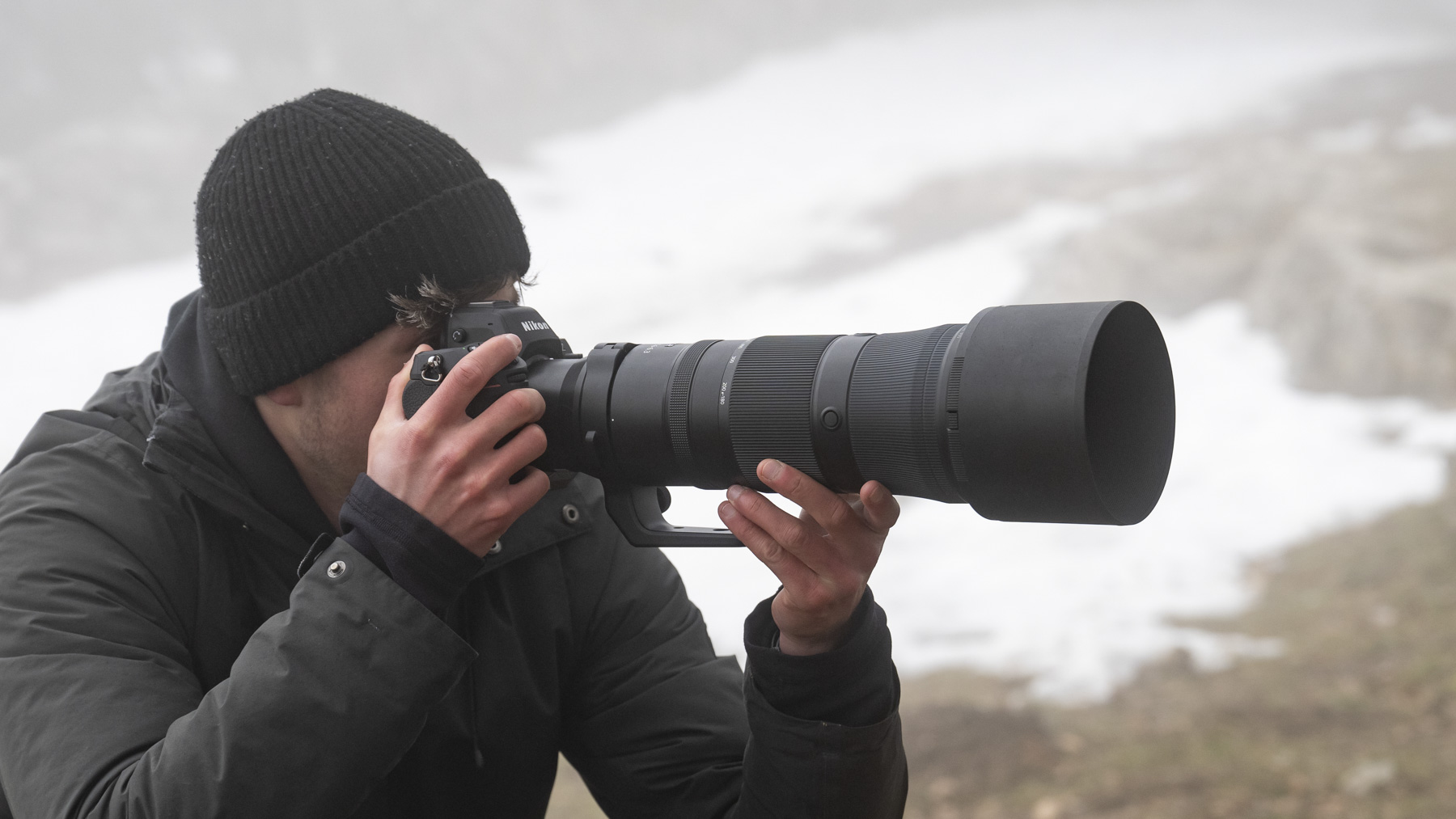 Who's it for?
As an enthusiast wildlife and sports photographer, I've been on the lookout for a lens with greater reach than what I already own, but I'm not earning notable money from this hobby, making a pro-lens that weighs a ton and costs an arm and a leg complete overkill. 
The Nikkor Z 180-600mm looks like an excellent option for enthusiasts like me, especially its maximum reach of 600mm for shooting wildlife in particular. Given its wide focal length range, I would expect image quality to tail off a little at the 600mm end, but not enough to strike it off my wishlist. The 180-600mm has my full attention and I look forward to sharing my experiences with the lens in a review with you soon. 
Source link