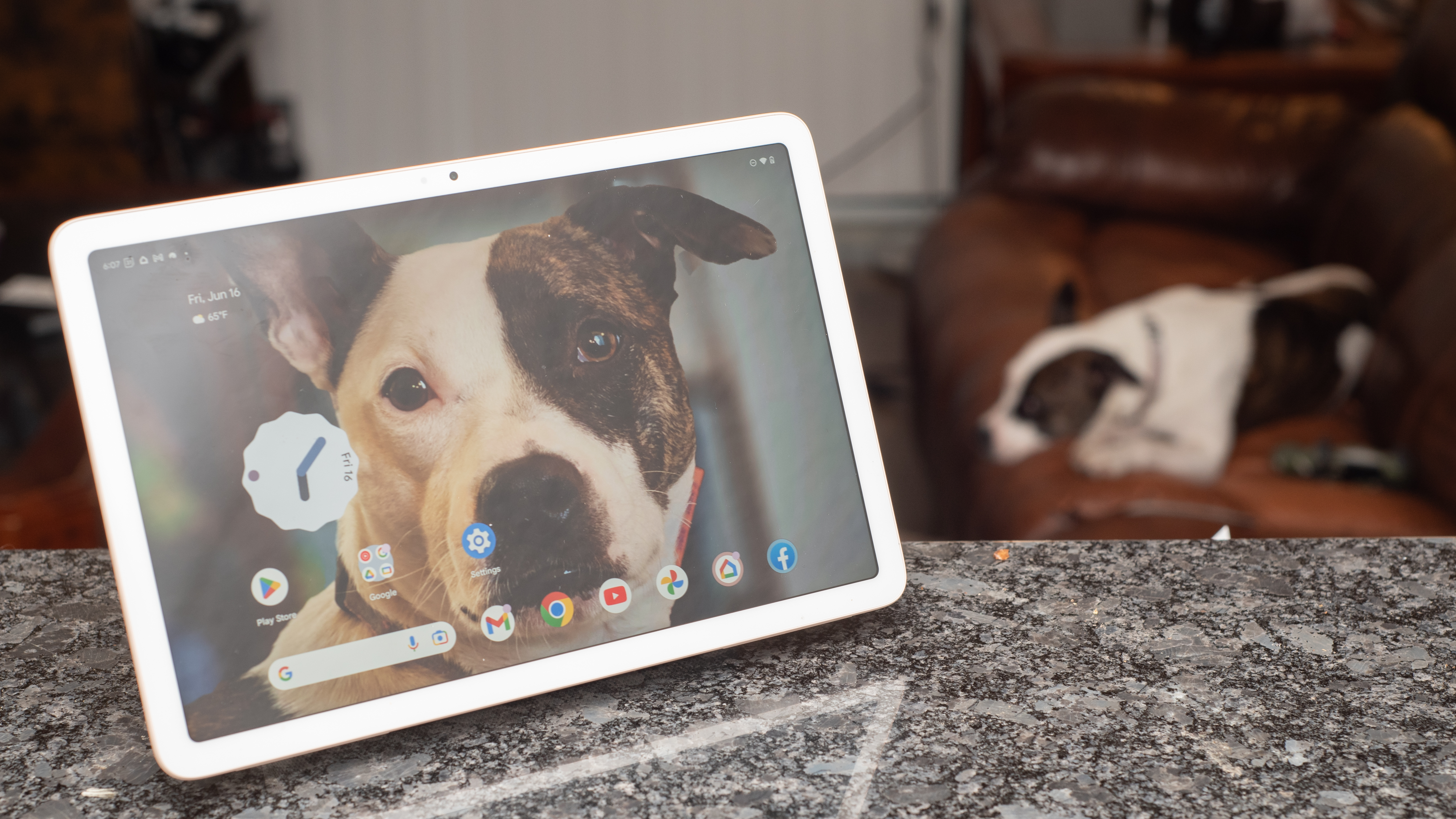 Google's Pixel Tablet was conspicuously lacking in accessories at launch, but a new report claims it could soon get its own stylus and keyboard.
Though the Pixel Tablet was recently praised for being one of the most high-profile devices to support the Universal Stylus Initiative – more on that below – its only advertised accessory at launch was its rather impressive Speaker Dock.
However, Android Authority thinks that may be about to change. The first evidence came in tweets from leaker Kamila Wojciechowska last month, stating simply "Stylus for Pixel Tablet" and "Keyboard for Pixel Tablet", though that didn't give anyone much to go on.
However, there's now further evidence that the accessories are real and potentially coming soon – and it comes from Google itself. 
Android Authority reports that developer Pratyush discovered clues in the latest version of the Pixel Retail Demo app, namely code strings that refer to a "Keyboard for Pixel Tablet" and a "Pen for Pixel Tablet".
Google has yet to announce any such stylus or keyboard accessory, obviously, but it would hardly be a surprise if it were to do so. Its last tablet, the Pixel Slate, supported both. As someone who extensively used both of Google's Pixelbooks, I can say with confidence that the company is also excellent at making keyboards – something we praised in our reviews of the Pixelbook and Pixelbook Go.
Reaching a new audience?
In our Pixel Tablet review, we concluded that the device is a perfectly competent home tablet, albeit one that is a little unambitious. A keyboard would add some extra oomph, although admittedly nothing that you can't do right now by buying one of the best wireless keyboards.
A stylus, though? Now that could open up the Pixel Tablet to a whole new audience of artists. And in addition to the report above, we should note that Google lists Universal Stylus Initiative support in the spec sheet for the Google Tablet, something backed up by the USI initiative's latest emailed press release.
"The newest tablet support for USI from Amazon and Google is another milestone for the standard, as we continue to grow into new devices and operating systems," said Alexander Erdman, president of USI. "We are very excited to see the adoption of the USI specification in devices running Android, as we continue to drive for a single industry standard for an active stylus."
Though USI styluses are typically used in ChromeOS tablets – with Android tablets like Samsung's Galaxy Tab S8-series preferring proprietary technology – the tide may be turning. As Google and Amazon are jumping on board, a USI shift may be on the way for Android, and with it, the platform could become more desirable for artists who have typically gravitated towards Apple's more pen-friendly platform. A dedicated Pixel Tablet stylus could only help in that regard. We'll let you know if and when Google does make an official announcement.