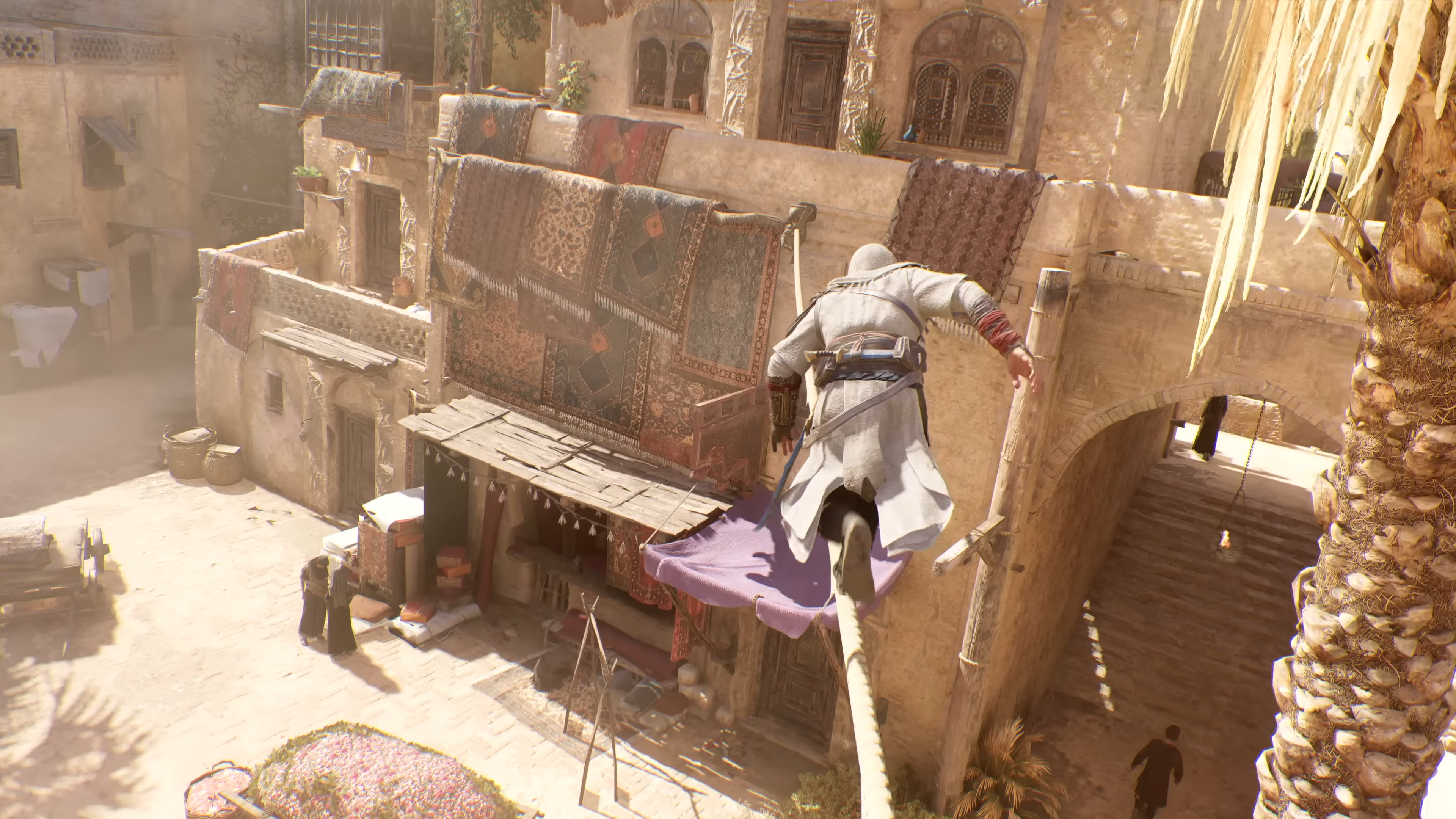 The Assassin's Creed Mirage map size has been revealed as somewhere around that of Constantinople from Revelations, and Paris from Unity.
As originally reported by MP1st, Easy Allies revealed that Ubisoft described the Assassin's Creed Mirage map size in a pretty clear and distinct way, giving some tangible comparisons and data. Easy Allies' Michael Huber said of the information, "They compared it specifically to Constantinople in Assassin's Creed Revelations and Paris in Assassin's Creed Unity."
The game has long been pitched as a return to the roots of the series in almost all ways. However, until now we never had concrete confirmation of how this would translate to Mirage's map size. Now we know, and those two cities give us a very clear idea of how big Baghdad will be, and feel as we stealth and murder our way around it.
Given the last three mainline installments in the series have featured huge, expansive open worlds – particularly in the case of Assassin's Creed Odyssey and Assassin's Creed Valhalla, this is going to be a bit of a welcome change – one that mirrors the game's return to its stealthy in-game action roots too. Returning to the more intimate settings of single cities that we saw in the first few games of the series is likely to please many fans looking for a more focused adventure that doesn't spread itself too wide or too thin.
While both Revelations and Unity had their foibles and bugs – which sadly helped to rather define Unity as a whole at launch, both games' cities are often hailed as excellent cityscapes and settings for Assassin's Creed games. They were excellent truly faithful recreations of the historic places, contained plenty of interest and intrigue, but also were very manageable and digestible as game maps too.
Assassin's Creed Mirage is one of the most anticipated upcoming games of the year and will launch on October 12, 2023, on PS5, PS4, Xbox Series X|S, Xbox One, and PC.
If you want to swot up on the earlier games in the series before Mirage comes out, then head over to our best Assassin's Creed games list, where we've ranked all of the games and debated over each game's good bits and not-so-good bits.
Source link