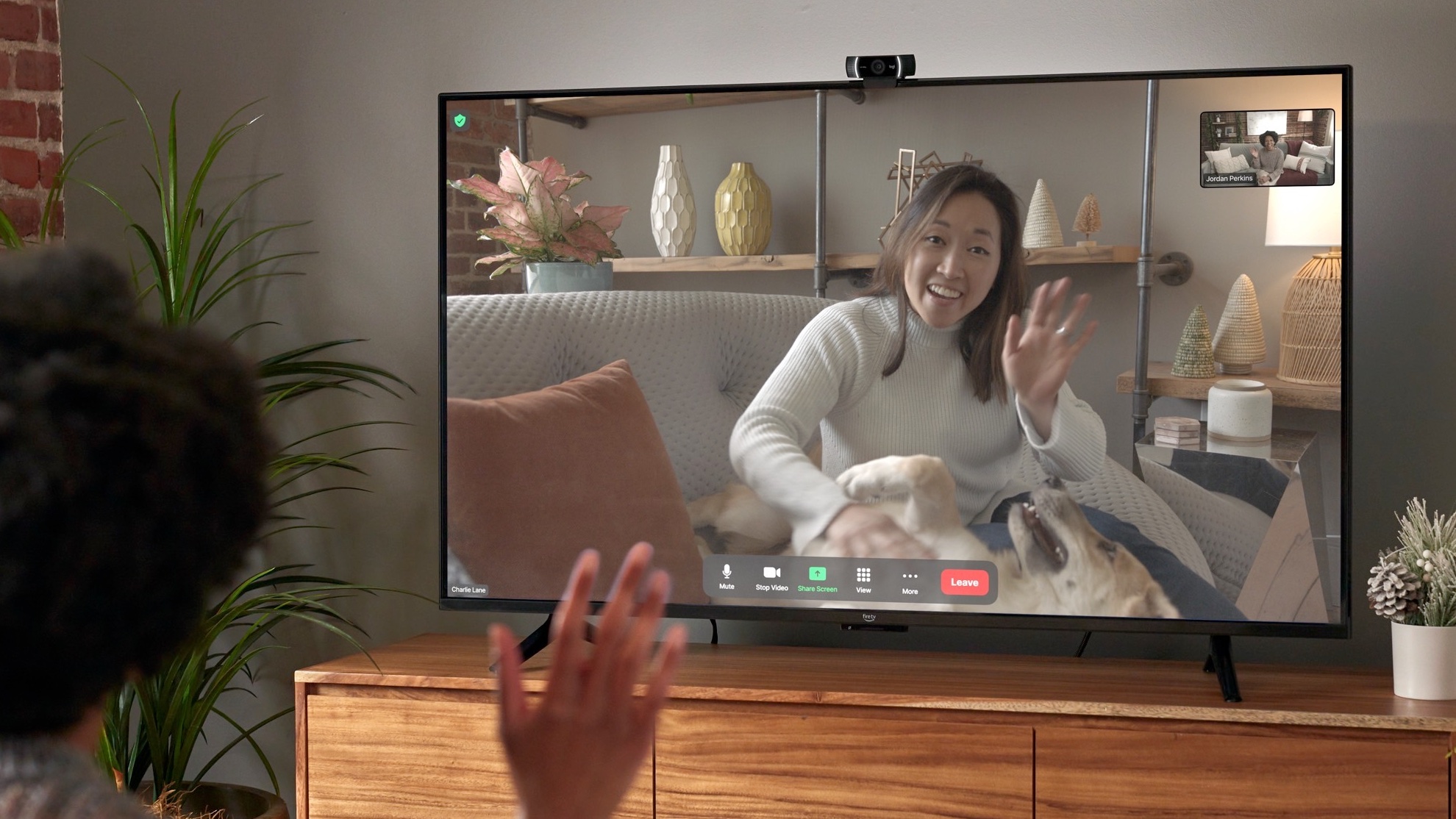 Video calling is coming to your TV, especially if it's one of Sony's best TVs. Following on from the news that the next generation of Android TV could be getting a big upgrade that will enable you to receive calls, Sony is following in the footsteps of Amazon's Fire TV Cube and Fire TV Omni (pictured) and will enable you to enjoy Zoom calls on selected Sony TVs, specifically those related to the Bravia series. 
This isn't a new idea, of course – Facebook Portal TV was launched back in 2019 and Amazon Fire TV Cube finally added Zoom support in 2021 – but we're living in a post-pandemic world now. Since lockdown, our attitudes to video calling have changed completely for both our social lives and our work lives, especially if we spend some or all of our time working from home. Sony says it's the first TV brand to support the Zoom for TV app on the Google Play Store.
Which Sony TVs will be getting Zoom calls?
We don't know yet, but Sony says that "Zoom is expected to be available by early summer on select Bravia TVs compatible with BRAVIA CAM", such as the Sony XR-A95K. That's Sony's proprietary video camera accessory, which costs $199 / £199 / AU$295. 
The BRAVIA CAM is the key here. According to Sony, you will be able to use BRAVIA CAM features with the usual important-sounding Sony names such as Ambient Optimization Pro. That uses the camera to work out how far away from the TV you are and adjusts the sound and picture settings accordingly. A similar feature, Proximity Alert, detects if the kids are sitting too close and threatens to tell their dad (I made that last bit up). 
The proximity sensing has another use too: Auto Power Saving Mode. This detects when nobody is around and dims the screen to save energy. And when you are there, you can use gesture control to control your TV without reaching for the remote.
Don't have a Bravia or don't fancy buying a BRAVIA Cam? Don't worry, you still have options. If your TV has AirPlay you can mirror your mobile device screen to the TV – check out our guide on how to use AirPlay if you want more detailed instructions.  Chromecast also does the same from Google-powered devices and apps. That won't magically turn your TV into a webcam, but it will put your pals, parents or colleagues on a bigger display – and because the selfie cameras in the best phones are usually much, much better than any webcam, you'll look your best while you're doing it.
Source link