Night Shift, True Tone and Dark Mode are just a few of the helpful iOS tools Apple has introduced throughout the years to better protect your eyes from harm, and iOS 17 will bring yet another eye-related safety feature to the table.
Screen Distance will alert you when you hold your iPhone or iPad Pro too close to your eyes for an extended period of time. Apple says the optional feature is designed to reduce general eye strain and, crucially, lower the risk of short-sightedness in children who use Apple devices regularly.
The recommended distance between your iPhone and your eyes is 40-45cm (or 16-18 inches). When enabled, Screen Distance will trigger an "iPhone is Too Close" warning if that distance drops below 30cm (12 inches). Once you move your iPhone back to a safe distance, a checkmark will appear on the screen, and you'll be able to tap "Continue" to proceed as normal.
Apple's Screen Distance warning will also be accompanied by a message reading, "Keeping your phone at arm's length can protect your eyesight." This is similar to the Headphone Safety feature introduced in iOS 14, which warns users against the dangers of prolonged exposure to loud noises when their iPhone's volume crosses a certain threshold.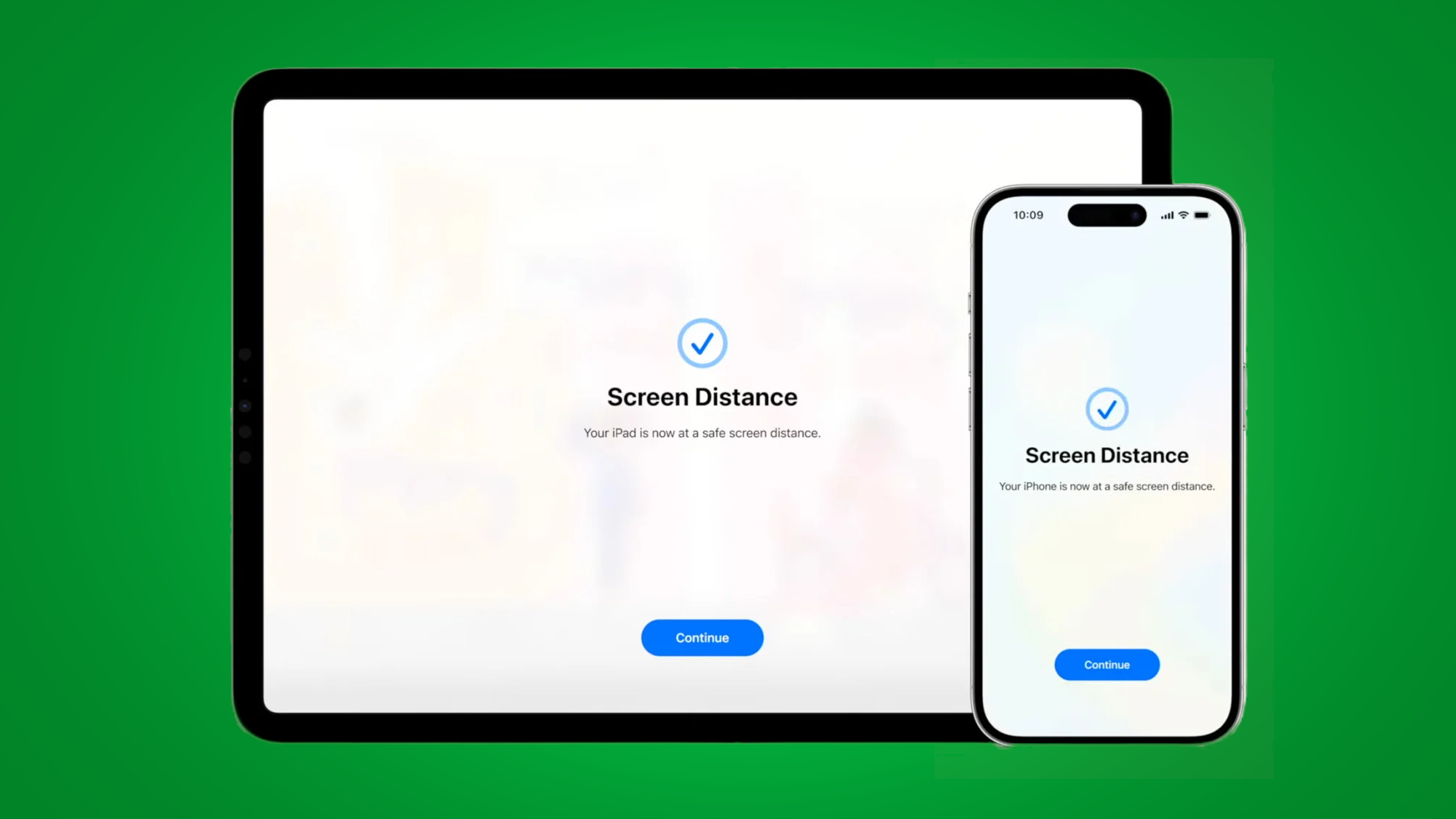 Once you've downloaded iOS 17 on your iPhone later this year, Screen Distance can be activated by heading into Settings and navigating to the Screen Time tab. From there, you'll want to toggle the Screen Distance slider to the 'on' position.
Apple says Screen Distance will be available on all iPhone and iPad Pro models with Face ID, since the feature uses the same TrueDepth camera that powers Face ID to measure the distance between screen and eyes.
iOS 17 isn't slated to arrive until September, but Apple's presentation at WWDC 2023 did give us an idea of the other features we can expect to see introduced with the company's next major iOS overhaul.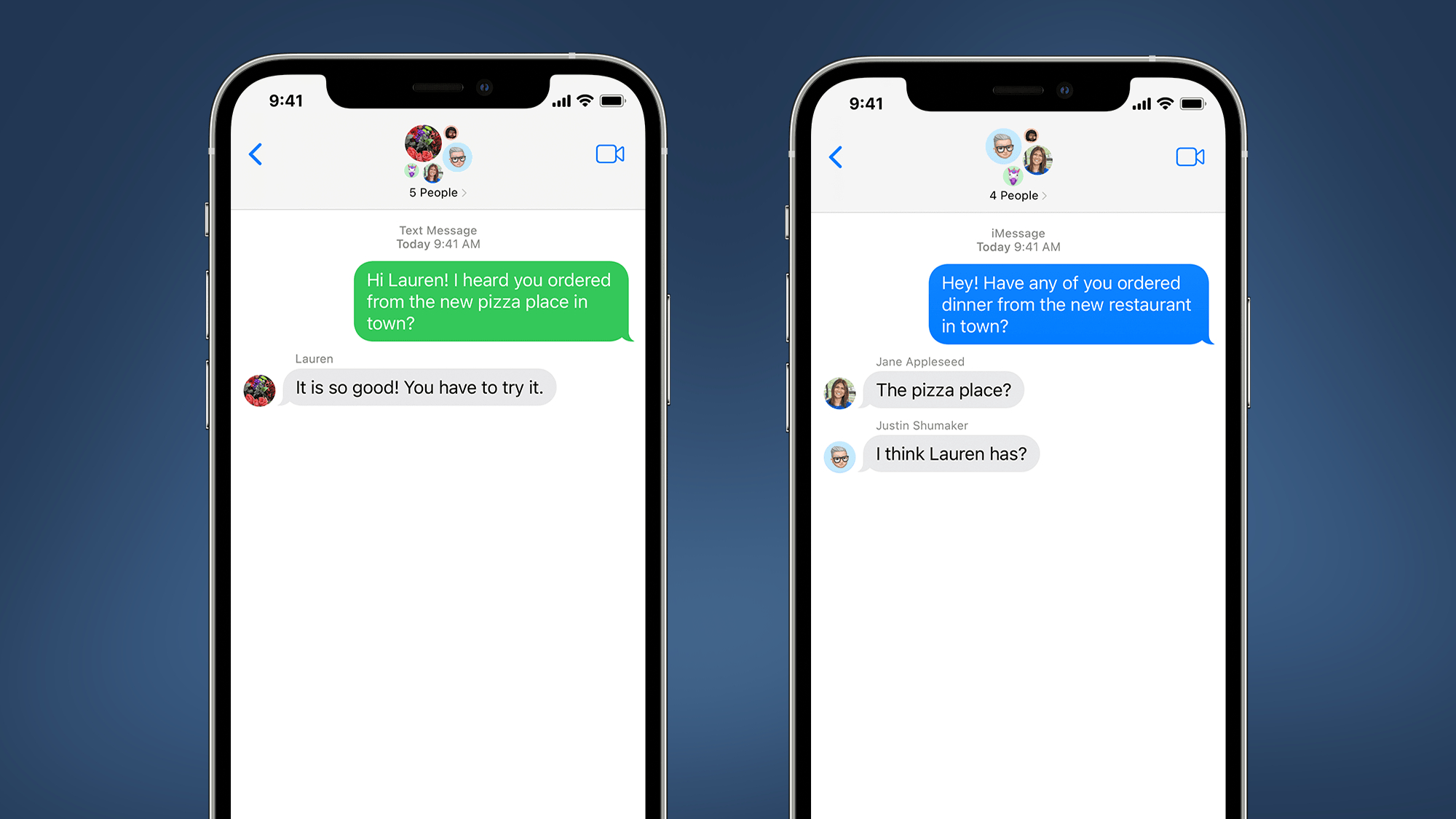 Among the 10 best iOS 17 features heading to iPhones in September are a suite of iMessage-related upgrades that will widen the gap between Apple's proprietary messaging service and SMS/RCS. For instance, the iOS 17 beta gives iPhone users the ability to edit texts, reply in threads, and send iMessage-quality videos in group chats containing iPhone users and Android users, and we expect at least some of those features to cross over into the final build of iOS 17.
iOS 17 will also introduce a new StandBy feature that turns your iPhone into a smart display akin to an Amazon Echo Show or a Google Nest Hub, and Live Voicemail will allow you to see – and interrupt – a live transcript of your calls as your caller records a voicemail message.
There are plenty more confirmed iOS 17 features to get excited about ahead of the update's release later this year, but in the meantime, read up on the three annoying iPhone issues addressed by iOS 16.5.1.
Source link