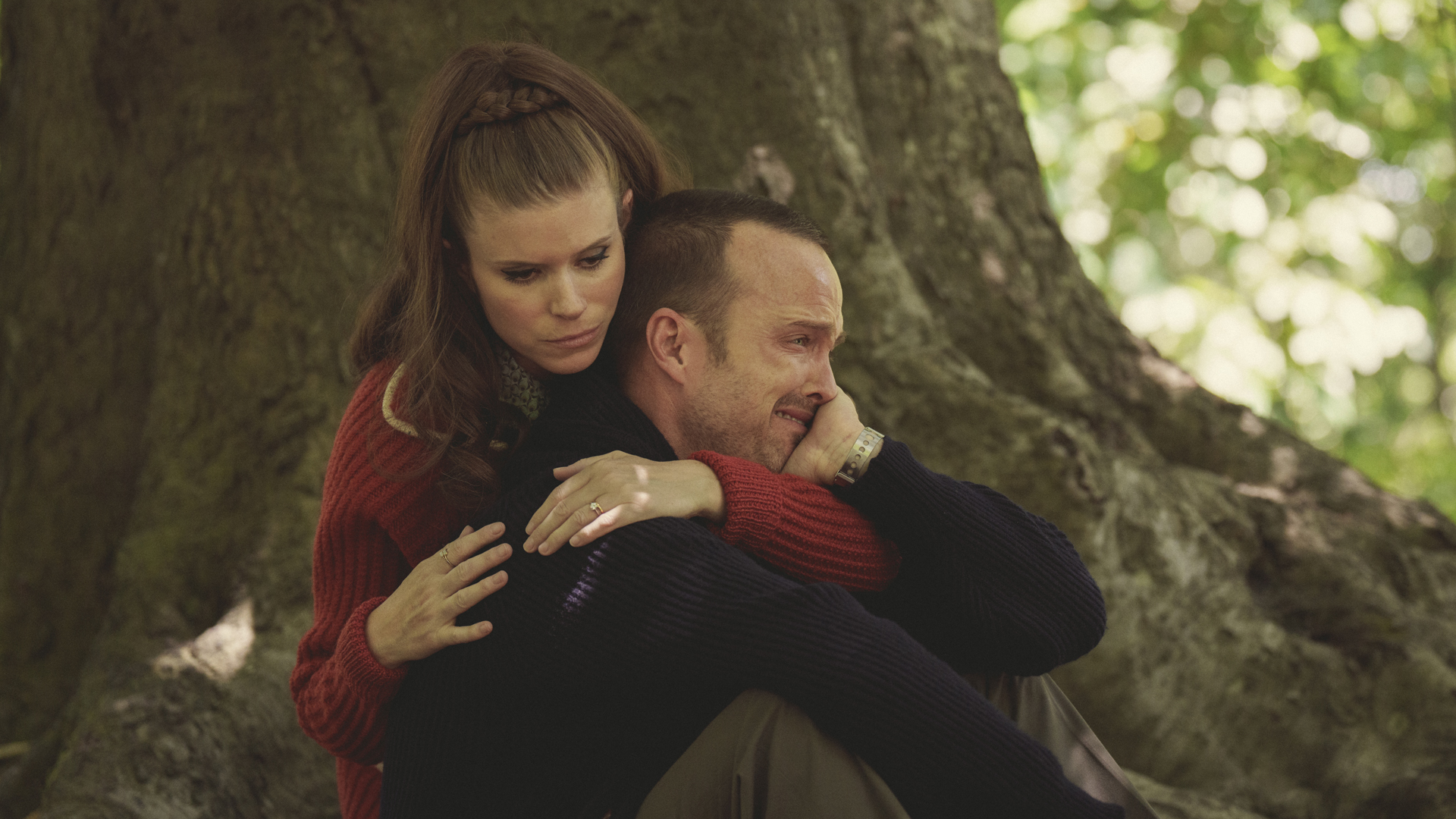 TV fan opinions can be subjective at the best of times. One person's favorite TV series can be someone else's idea of a bad time. Similarly, a show's most beloved and/or best episode in the eyes of many might be viewed as a piece of garbage by a small minority. 
When people don't agree – especially on the wild west of the internet – heated debates ensue. Unsurprisingly, that exact scenario is playing out today (June 15) with the release of Black Mirror season six on Netflix. The hit anthology series is back for another round of dystopian sci-fi on the world's best streaming service, with five new episodes for devoted fans to be shocked by, revel in, and – in online circles, at least – argue about which entry is this season's strongest.
At the time of writing (10am BST, for anyone curious), Black Mirror's sixth season has only been out for about two hours. However, viewers can't agree on which of the series' latest episodes are the best – and worst – in its newest volume.
On Twitter, former Digital Spy deputy TV editor David Opie (see the tweet above) wasn't shy in voicing their opinion on how Black Mirror season six's episodes should be ranked. In Opie's view, 'Demon 79' stood out the most in the latest season, while 'Mazey Day' was one of the worst episodes in the show's entire history (ouch).
It seems Opie isn't alone in thinking 'Mazey Day' is the weakest entry this latest season, either. Over on Reddit, Pleasant-Hunter9569, matteeeeeb and captaincaptaincat were all in agreement over how poor it was. The latter of that trio even went as far to suggest 'Mazey Day' had put them off watching the season's other episodes (double ouch).
There are viewers, though, who had good things to say about 'Mazey Day'. Redditor Coyote_hungry said they "loved, LOVED" the episode's final scene. On IMDb.com, the first seven ratings for 'Mazey Day' had given it a perfect 10/10 score. Expect that rating to fall significantly, however, once more people have watched it.
Other audience members were unanimous in their criticism of 'Joan is Awful', season six's meta-style episode that takes humerous potshots at Netflix itself. Fans were quick to praise the Easter eggs and actor cameos – don't worry, there are no spoilers here – in the episode, but many others were left underwhelmed by the viewing experience.
On Reddit, LushLoxx was left unimpressed by how it "started well but then got silly", while Montuvito_G said it "wasn't the best episode" and "didn't feel like typical Black Mirror". Other Redditors, including Rman823, were quick to point out how "perfectly timed" the release of 'Joan is Awful' is, particularly in light of the ongoing writers strike that's brought Hollywood to a standstill. "Netflix releasing an episode about a stand-in for their streaming service, not paying talent what they should, as well as issues related to actors and AI, feels like extremely perfect timing," they said.
Like 'Mazey Day', some viewers were far more positive over 'Joan is Awful'. Redditor KDCaniell called it an "excellent opener", while TouchDaPhishy said they enjoyed its "Inception-lite vibes" and the episode's meta storytelling approach.
Fans were also left divided over 'Beyond the Sea', 'Loch Henry' and the aforementioned 'Demon 79' as well.
On Reddit, SNH231 said 'Beyond the Sea' is the "best episode in the season" before lauding its "great story" and impressive cast performances. MrBenShapiro echoed those sentiments, with their two word verdict "…just wow" – telling you everything you need to know about how highly they rated it. Aaron Murray (see the tweet above), though, didn't think the episode justified its slow-moving plot and extensive runtime.
CAR5ON called 'Loch Henry' an enjoyable albeit predictable watch, before VERYberry-44 labeled it an "interesting commentary on true crime". However, fellow Redditor Aje644 didn't enjoy it as much due to the nature of the heavy Scottish accents, adding that the ability to turn on closed captions was a godsend for the season's second entry.
As for 'Demon 79', Redditor Rq_tz simply called it "cool". But others weren't fussed on it – m3ridah noted that "calling it mid[-tier] would be a compliment" and Luna138888 wrote "it wasn't that good".
If your interest has been piqued by any of the opinions above – well, the positive ones, anyway – you might want to check out Black Mirror's six seasons on Netflix. You first port of call should be our season 6 trailer breakdown article, which looks at what the latest batch of episodes are about. Then, you'll want to read our best Black Mirror episodes guide to see which ones are worth watching first. But be warned! There are potential spoilers in that article, so proceed with caution.
Oh, and if you don't own a Netflix account, maybe you'll want to subscribe to the streamer to check Black Mirror season six out. If you do, you'll need to read our guide on how to sign up to Netflix, and then find out which TV series Black Mirror joins on our best Netflix shows list.