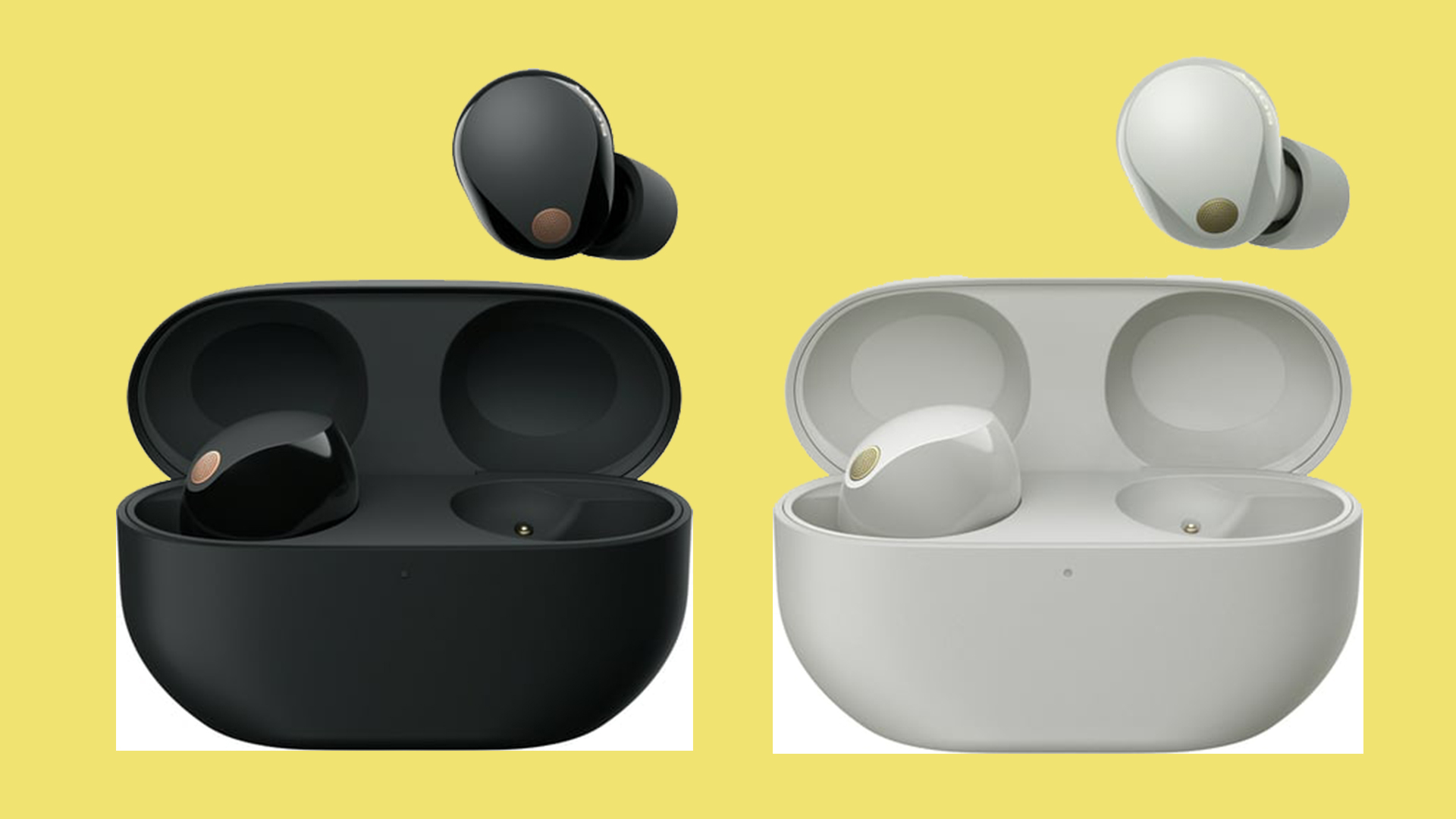 More details have just dropped about the Sony WF-1000XM5 earbuds. The successor to Sony's best true wireless earbuds has been the subject of several leaks in recent weeks – one of which revealed great news for those with smaller ears. Further details have also been found in a leaked spec sheet. 
And now there's a newer, better leak via WinFuture.de that includes what appear to be promotional images (above) and more details about what the new earbuds will offer. And it looks like they're going to be pretty special.
Here are three reasons why we're excited about the Sony WF-1000XM5.
1. You don't need to have a massive head
For all their many joys, the Sony WF-1000XM4 earbuds are hefty both in terms of dimensions and in weight. But the new 1000XM5 buds are significantly smaller and a lot lighter too. Each earbud is reportedly 1.4g lighter than before, bringing the weight down to 5.9g per earbud, and the case is 2g lighter too. The case doesn't really matter to me, but as someone who's worn larger earbuds for long periods I'm all in favour of smaller and lighter. 
2. They're probably going to sound better
A slimmer design means new drivers, and the latest reports say that the new drivers here are Dynamic Driver X with a diameter of 8.4mm. They'll be accompanied by two new proprietary chips to support Hi-Res Audio and Sony's DSEE Extreme audio tech and promise better microphones too.
WinFuture reports that there's an additional battery in the WF-1000XM5 case, which extends the total running time of the earbuds to 24 hours and gives you an hour of playback from just three minutes of charge. A full charge takes two hours.
How much will Sony's WF-1000XM5 cost?  
Those are the big three reasons, but there's more. Bluetooth 5.3 with multi-point should make it easy to connect to all your kit, and the buds are IPX4 certified for water and sweat so they should be a good option for runners and gym-goers.
We don't yet know when these buds will go on sale or what their price tag will be, but we'll be very surprised if they're not priced similarly to the current model, which retails for $279.99 / £250 / AU$449.95.
If you can't wait for the Sony WF-1000XM5 earbuds to drop and need some new headphones for the summer, then take a look at our guide of the best earbuds, which features other Sony earbuds worth considering.
Source link