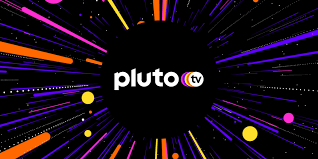 We've got good news for Pluto TV viewers: there's a brand new interface coming, and it could be on your TV or other device in the next few weeks. 
Speaking to the Stream TV Show this week, Paramount Streaming exec of content strategy and global partnerships Amy Kuessner, whose job title is longer than some TV shows' running times, said that a new Pluto TV interface will start rolling out in July 2023, Cord Cutters News reports.
Kuessner didn't go into a huge amount of detail about the upgrade but she did say that the new interface is all about discovery and recommendations. Pluto TV will mix together its live and on-demand content on your home screen, and it will use new algorithms to help you find the shows it thinks you'll like. Those recommendations will span both live and on-demand content.
Why we're excited about Pluto TV's new interface
Like many free ad-funded streamers, Pluto TV's current interface is a bit meh. It presents you with a very long live TV guide that's very reminiscent of your Smart TV's electronic programme guide (EPG), which is fine but does make you feel that you're looking at a spreadsheet rather than something more exciting and dynamic. Pluto TV has a lot of content, and the current interface means there's a good chance you're missing huge chunks of it.
What Kuessner is describing sounds a lot more like the interface you get with some of the best streaming services like Amazon's Prime Video or Netflix. You'll still be able to access the full listings, but the home screen will bring more shows to you rather than making you go hunt for them. 
Pluto TV's decision to upgrade its interface is likely to be a reaction to the heavy investment other firms are making in FAST (Free, Ad Supported Television) services such as Amazon Freevee, which just got a stack of new free channels added to its 280-plus existing ones. This is becoming a hugely competitive market, so much so that the co-founder of Pluto TV setup a startup that's promised to give away 500,000 free 4K TVs last month – the catch is that the TV's have a second screen for extra ads. 
What we don't know yet is which devices will get the new interface first, and how long it'll take before the full rollout is complete. But it sounds like it'll be worth waiting for.
Source link