The latest addition to Fujifilm's range of Instax cameras has been leaked and it certainly packs the retro charm. The press release, shared by Fuji Rumors, reveals the Fujifilm Instax SQ40, a camera that takes its design cues from the Instax Mini 40 and combines that with the Instax square instant film format that the Instax SQ1 uses. 
Pictures reveal a faux-leather black texture with silver-effect accents on the lens and shutter button. We're big fans of the Mini 40's retro charm, while preferring the larger size of the Instax square film, and so the SQ40 delivers the best of both worlds. This could be one of the best instant cameras, even if it won't be as pocketable as the Mini 40.
The new camera will feature automatic exposure for point-and-shoot simplicity, plus a retractable lens that works like the Fujifilm Instax Mini 12: two shooting modes; standard and closeup, and in the off position the lens is fully retracted.
Closeup mode reduces the minimum focal distance so you can squeeze more subjects into your selfies and closeups. For everything else, you can use the standard shooting mode.
Otherwise, details are sparse, but we'll be sure to give a full picture once we've directly received official specifications.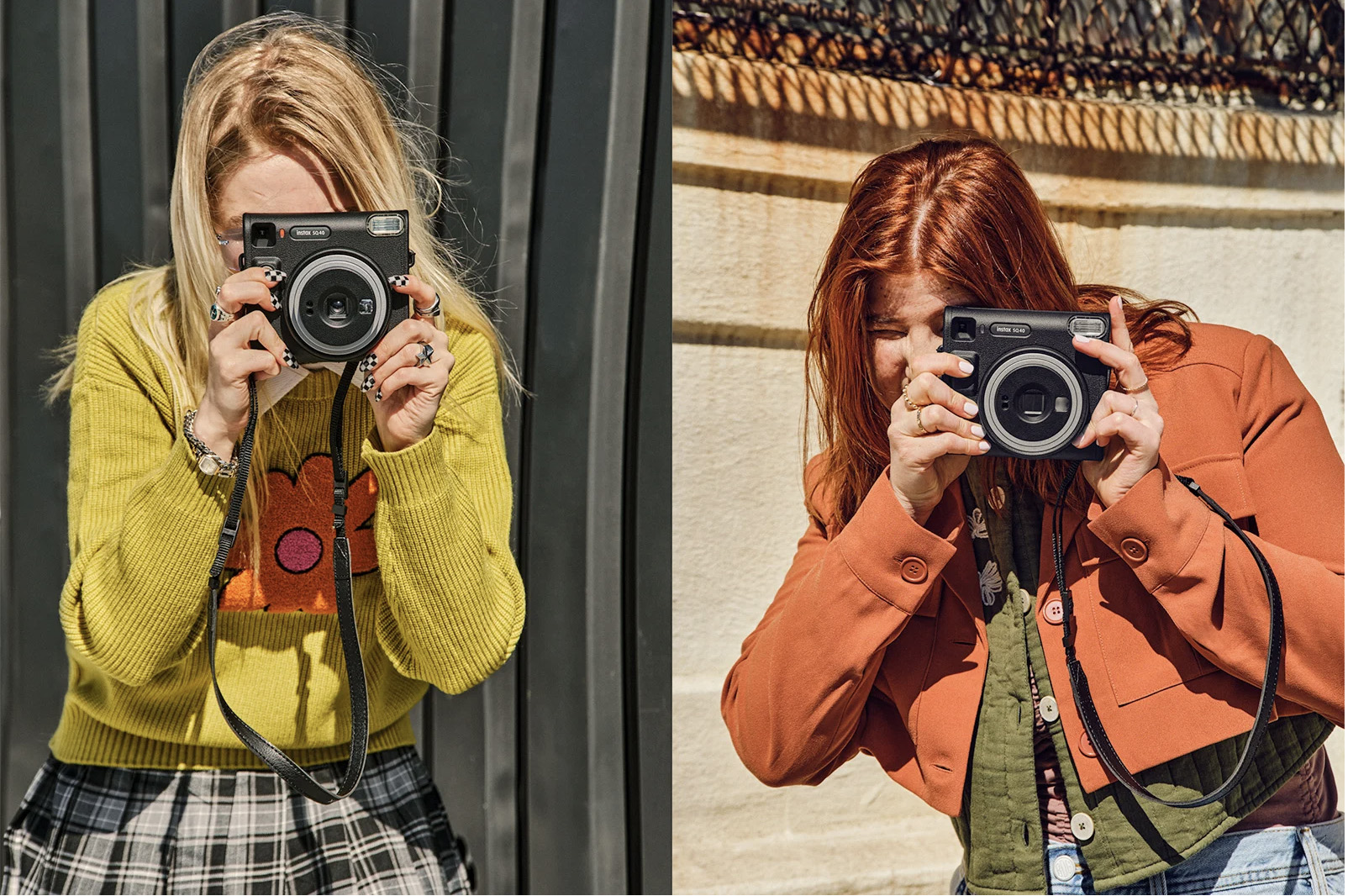 Price and release date, and new "Sunset" Square film
The Fujifilm Instax SQ40 has a suggested list price of $149.99 (about £130 / AU$250) and is expected to be available at the end of June 2023.
Alongside the launch of the SQ40, Fujifilm will add a "Sunset" variety of its Square film that features soft color gradients that the company says are "reminiscent of a serene sunset". 
A regular twin pack (2×10 sheets) of Square color film costs $24.99 / £16.99 / AU$34.95 and is also available with different colored borders including Rainbow, plus a Monochrome version of the film (prices vary).
Source link