Tired of writing emails from your phone? Google's AI-powered Help Me Write tool for Gmail is coming to Android and iOS to help you draft replies in no time.
Since Google I/O 2023, Google has been releasing a bunch of in-development AI tools such as its updated Google Bard chatbot and Help Me Write, its new writing assistant. Help Me Write was previously only available to enrolled Workspace testers on desktop, but now those users will be able to use it in the Gmail app on their smartphone. This hopefully points towards a wider rollout soon.
Help Me Write works in two main ways. It can edit an email you've already written – for example, it can shorten it if it's too wordy, make it more sound more formal, or insert emojis to create a more casual vibe with the 'I'm feeling lucky' option. 
Alternatively, if you're in a rush you can provide the tool with a quick prompt and it'll draft the whole thing for you. You can then edit it yourself, or use the same refinements (see image below) as before to tweak the length and tone.
In testing we've found the AI is generally better as an editor than a writer, but if you've got to draft a bunch of replies to tedious emails, then letting the AI take over the bulk of the work can be a major time-saver.
To get started with Help Me Write on Android or iOS you'll need to download the Gmail app and sign into the account that has access to the Workspace prototype. Then, when you next compose an email you should see a Help Me Write prompt appear in the bottom right corner of your screen.
The update is steadily rolling out, so even if you're signed up for Workspace Labs you might not yet see the Help Me Write option in Gmail on mobile yet.
How to get Help Me Write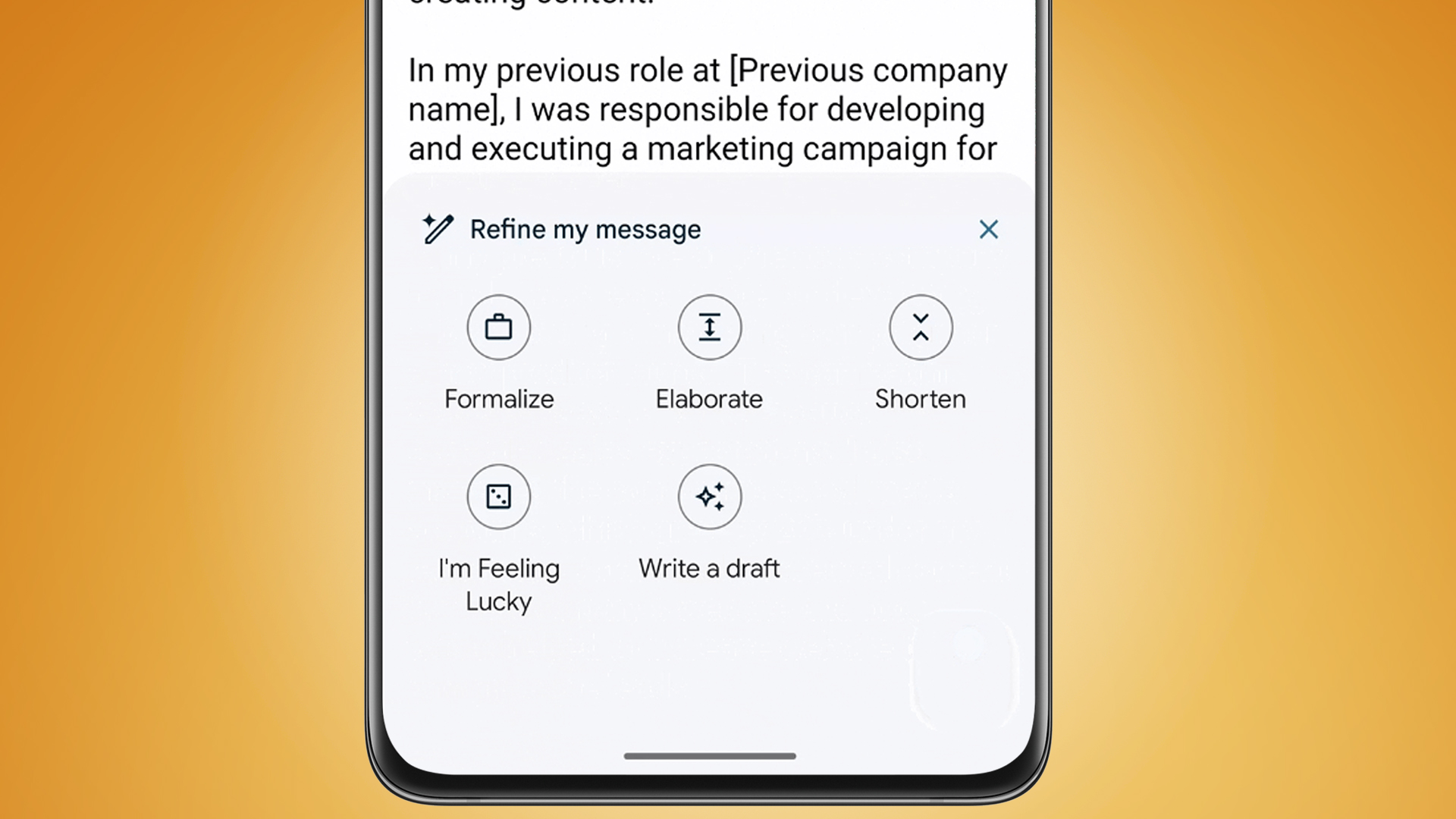 To get access to Help Me Write and some other AI tools it's working on you'll need to sign up for the invite-only Google Workspace Labs and get approval.
To request this, make sure you're logged into your Google account on your browser of choice and go to the official Workspace Labs sign-up page. After reading through some details you'll find some consumer acknowledgments that you'll need to check off before you can hit 'Submit'. Do this and you'll be signed up to Workspace Labs.
As the tools are only in beta don't expect them to be perfect – we'd recommend reading any AI-written emails before sending them off in case you find any huge errors. You'll also find that the AI currently uses US English – so if you're living in a region that uses 'colour' instead of 'color' or calls aubergines 'eggplants', you might find you have to correct the AI a fair bit.
If you want to try out some other powerful AI tools, check out our guide to the best ChatGPT alternatives.
Source link