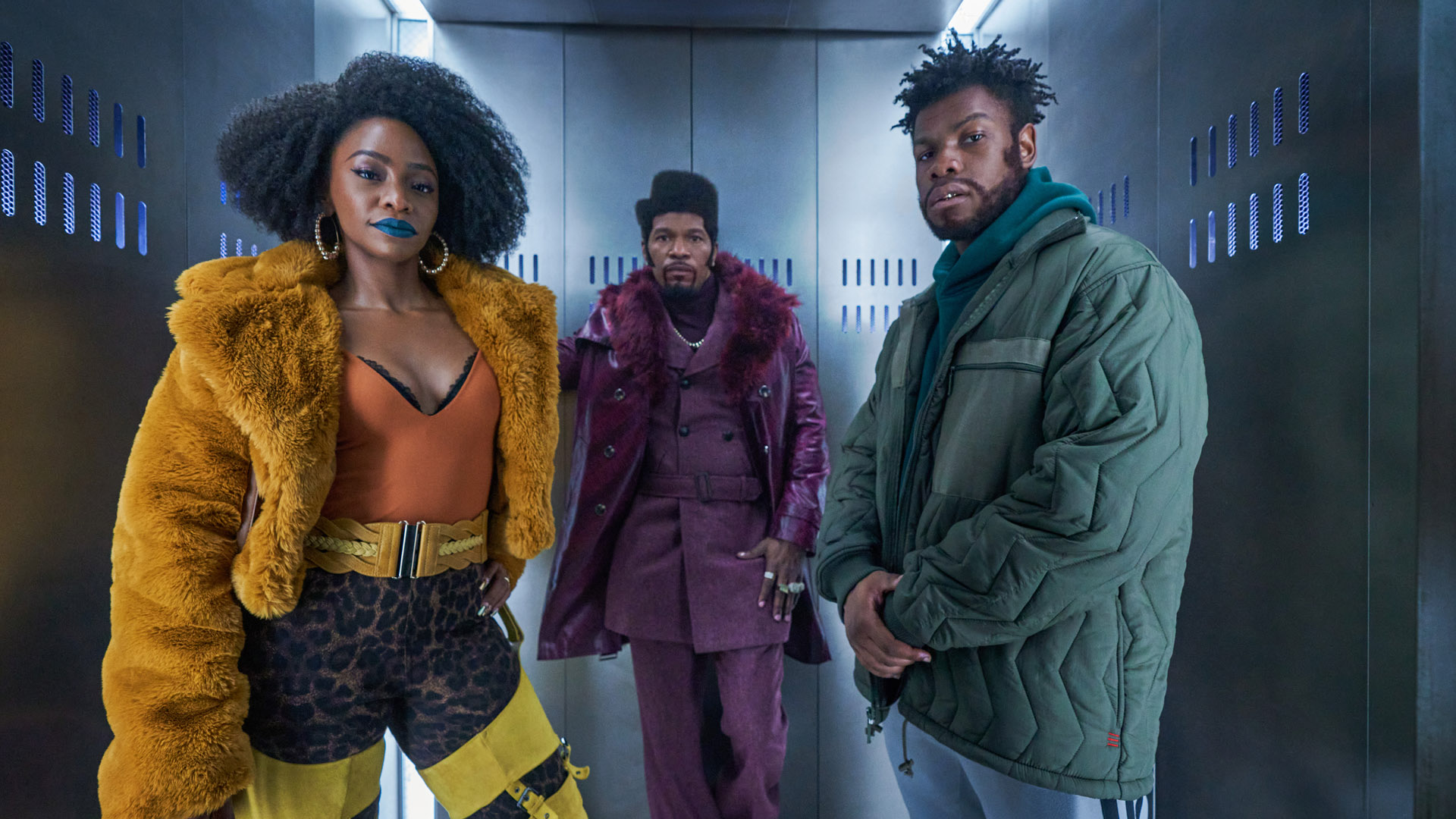 The official trailer for Netflix's They Cloned Tyrone has debuted online, and it'll make you reconsider eating fried chicken ever again.
Starring John Boyega (Star Wars), Jamie Foxx (Spider-Man: No Way Home), and Teyonah Parris (WandaVision), They Cloned Tyrone is a stylish sci-fi comedy-mystery film dripping in retrofuturism and seemingly influenced by blaxploitation movies of the 1960s.
Little was known about the new Netflix movie's plot and, until today, the only previous footage released by Netflix came in the form of a teaser trailer for They Cloned Tyrone during Tudum 2022. Now, though, we have a better idea of what the film's story is about – and it seems like fried chicken is the reason behind the mysterious goings-on in the town that Boyega's Fontain, Foxx's Slick Charles, and Parris' Yo-Yo inhabit.
Check the official trailer below:
In a press release, Netflix provided a brief plot synopsis that, well, doesn't really add much to what you've just seen in the teaser. Still, if you're interested in reading it, here it is: "A series of eerie events thrusts an unlikely trio (Boyega, Foxx, and Parris) onto the trail of a nefarious government conspiracy in this pulpy mystery caper."
Kiefer Sutherland (24), J. Alphonse Nicholson (White Men Can't Jump), David Alan Grier (Jumanji), Tamberla Perry (Suits), and Eric Robinson Jr (New Amsterdam) are among the film's supporting cast. Juel Taylor (Space Jam: A New Legacy) is on dual writing and directing duties, with Tony Rettenmaier (Shooting Stars) joining Taylor in the writer's room.
They Cloned Tyrone debuts on Netflix on Friday, July 21.
Developing…
Source link