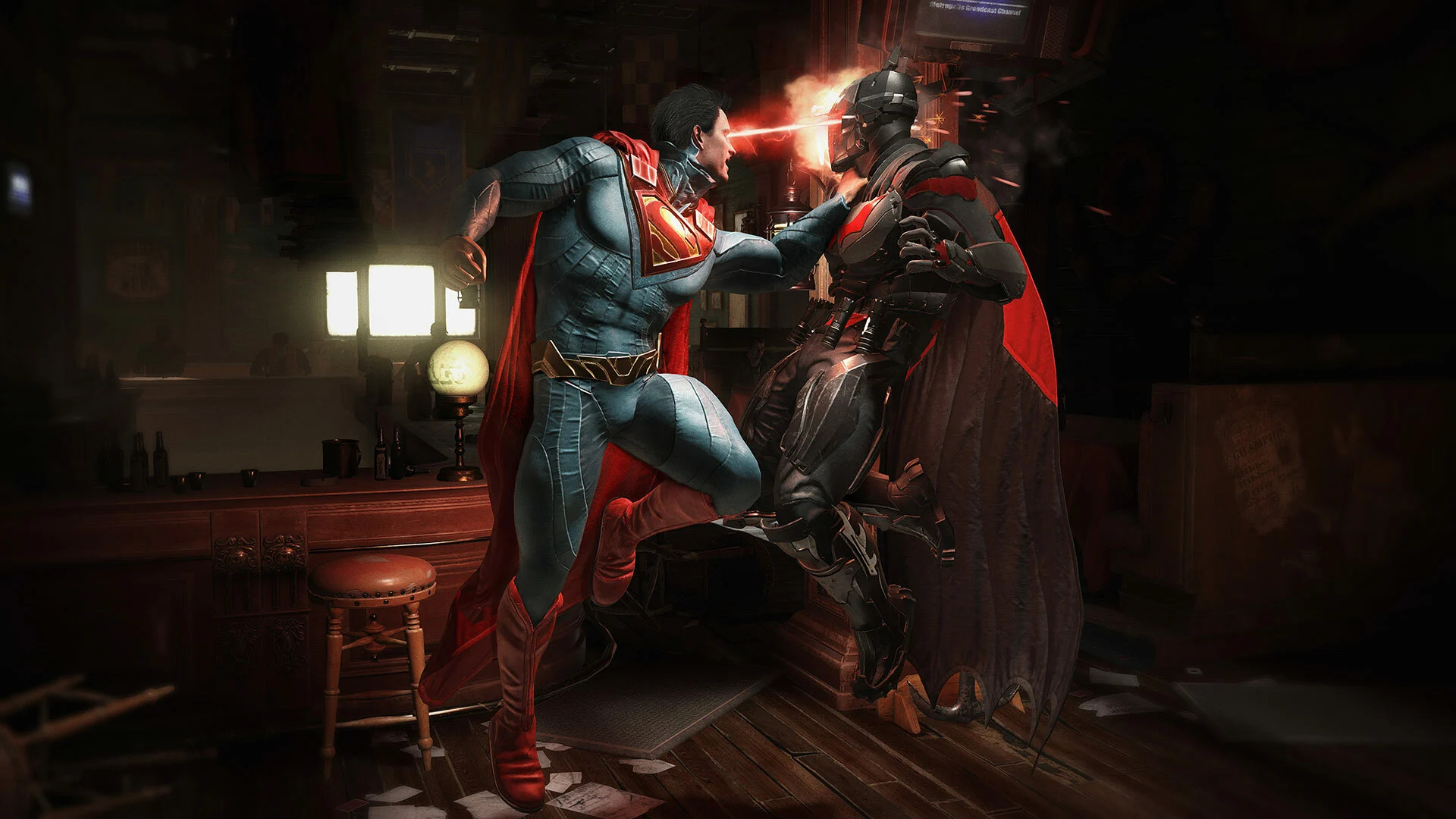 Ed Boon, co-creator of Mortal Kombat, has commented on the future of Injustice 3 in a recent interview. 
NetherRealm is currently hard at work on Mortal Kombat 1 which is the first in the series to be released in succession to the sequel, breaking the alternating pattern with the DC fighting game series for the first time. That's because the Injustice games have typically followed after Mortal Kombat ever since the release of Injustice: Gods Among Us in 2013, with a two-year release cycle up until now.
Ed Boon was asked about the future of the Injustice series in a recent interview with IGN. The Mortal Kombat was asked whether "the door was closed" on Injustice 3, to which he responded: "No, not at all," and explained how the impact of Covid meant that the development team wanted to stay safe and make another Mortal Kombat that could be done remotely. 
Injustice 2 was released back in 2017 to near critical acclaim at major gaming outlets and currently sits on an 86 at Metacritic, ranking higher than even NetherRealm's own Mortal Kombat (2011) and Mortal Kombat X. The second in the successful superhero fighter sold over 500,000 copies in its first month (via TweakTown) with lifetime sales just shy of 2 million overall (via VG Sales). 
The Injustice series plays considerably differently from the Mortal Kombat franchise in a more conventional manner. Such differences include traditional blocking by holding backward (instead of a dedicated block button) with light, medium, and heavy attacks and a special attacks button replacing the forward/back punches and kicks of Mortal Kombat. 
Injustice 2 was also the first NetherRealm game to introduce the gear system, and further customization for iconic characters such as Batman and Superman, which became a fundamental part of Mortal Kombat 11's core design. 
Mortal Kombat 1 is one of the biggest upcoming games of the year and could do down as one of the best fighting games on the market. It's a competitive year, with the release of Street Fighter 6 and the unconfirmed launch date of Tekken 8 yet to come. 
Source link