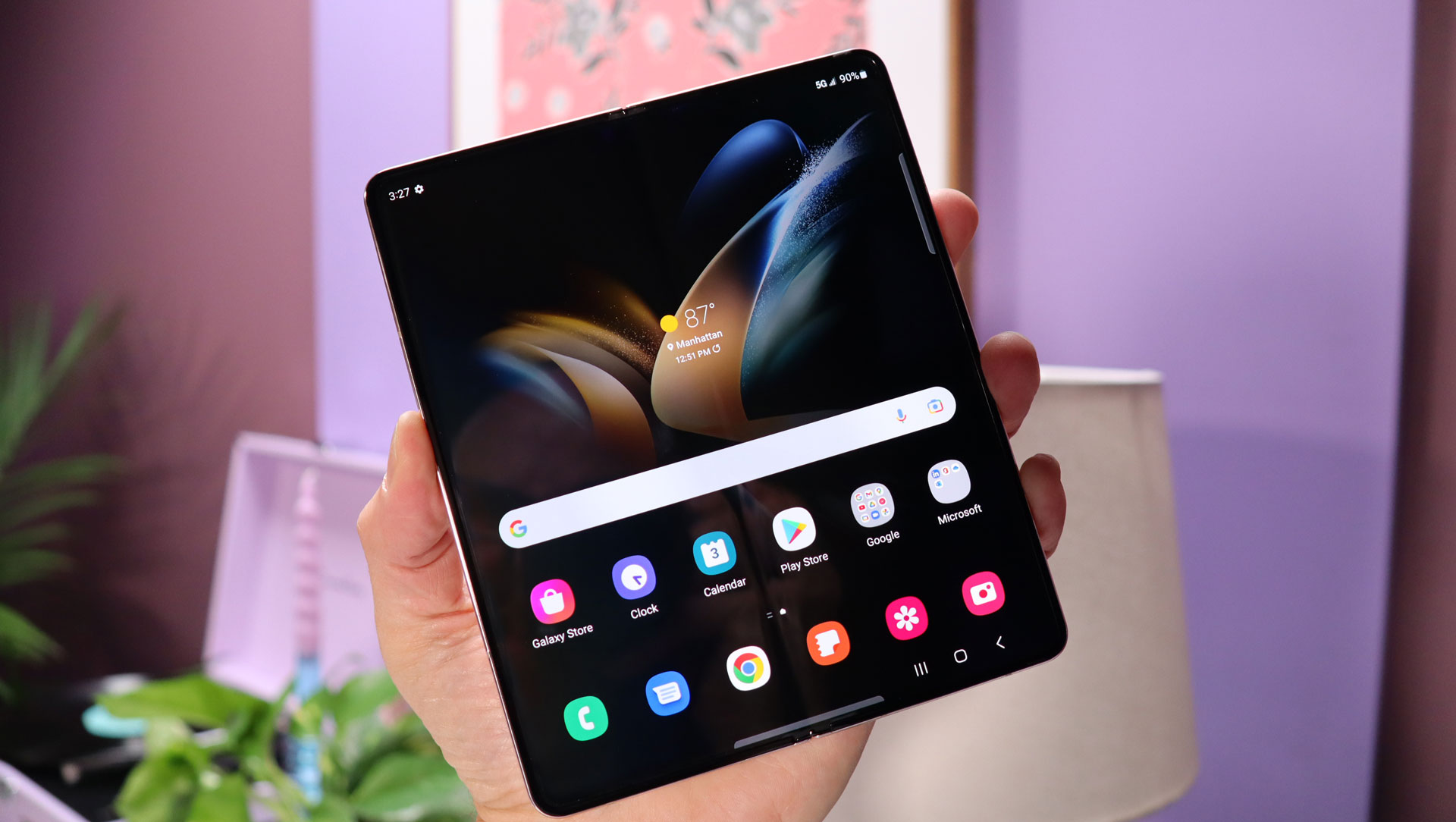 If you've been looking forward to the Samsung Galaxy Z Fold 5 then you might want to temper your expectations – because even some of Samsung's own employees are reportedly complaining about it.
This comes from leaker @UniverseIce, and the focus of those alleged complaints is apparently the "boring design," with one or more employees saying that "it can't even be called the Galaxy Z Fold4s."
Those are strong words if true, and perhaps not entirely unjustified, as leaks have largely suggested that the design will be similar to that of the Samsung Galaxy Z Fold 4. Not identical though, as it's widely rumored that there will be a new waterdrop hinge, which will allow the two screen halves to sit flat when folded shut.
"It can't even be called the Galaxy Z Fold4s"June 13, 2023
See more
This new hinge will likely also decrease the size of the crease in the screen, but not by enough, according to @UniverseIce, who claims it will only be reduced by 15%. That still sounds a lot better than nothing to us, but will reportedly mean the crease is still much larger than we've seen on foldable phones from Chinese brands.
The leaker doesn't name specific brands, but presumably they're thinking of phones such as the Oppo Find N2 and the Xiaomi Mix Fold 2.
Reasons to be positive
These are just rumors, of course, so there's no reason to be too negative just yet. While @UniverseIce has a solid track record, they tend to be quite negative about Samsung, and leaks are never guaranteed to be accurate.
Even if they are correct in all this, it's not all bad news for Samsung's next foldable flagship. In more positive news, we've previously heard that the Galaxy Z Fold 5 could get new camera sensors, while a Z Fold 5 specs leak suggested it could also have a brighter screen. We've also heard talk that the Z Fold 5 could get dust resistance, and of course a more powerful chipset than its predecessor.
So while this doesn't sound like the biggest upgrade ever, it could still be more than enough to see the Samsung Galaxy Z Fold 5 rank among the best foldable phones.