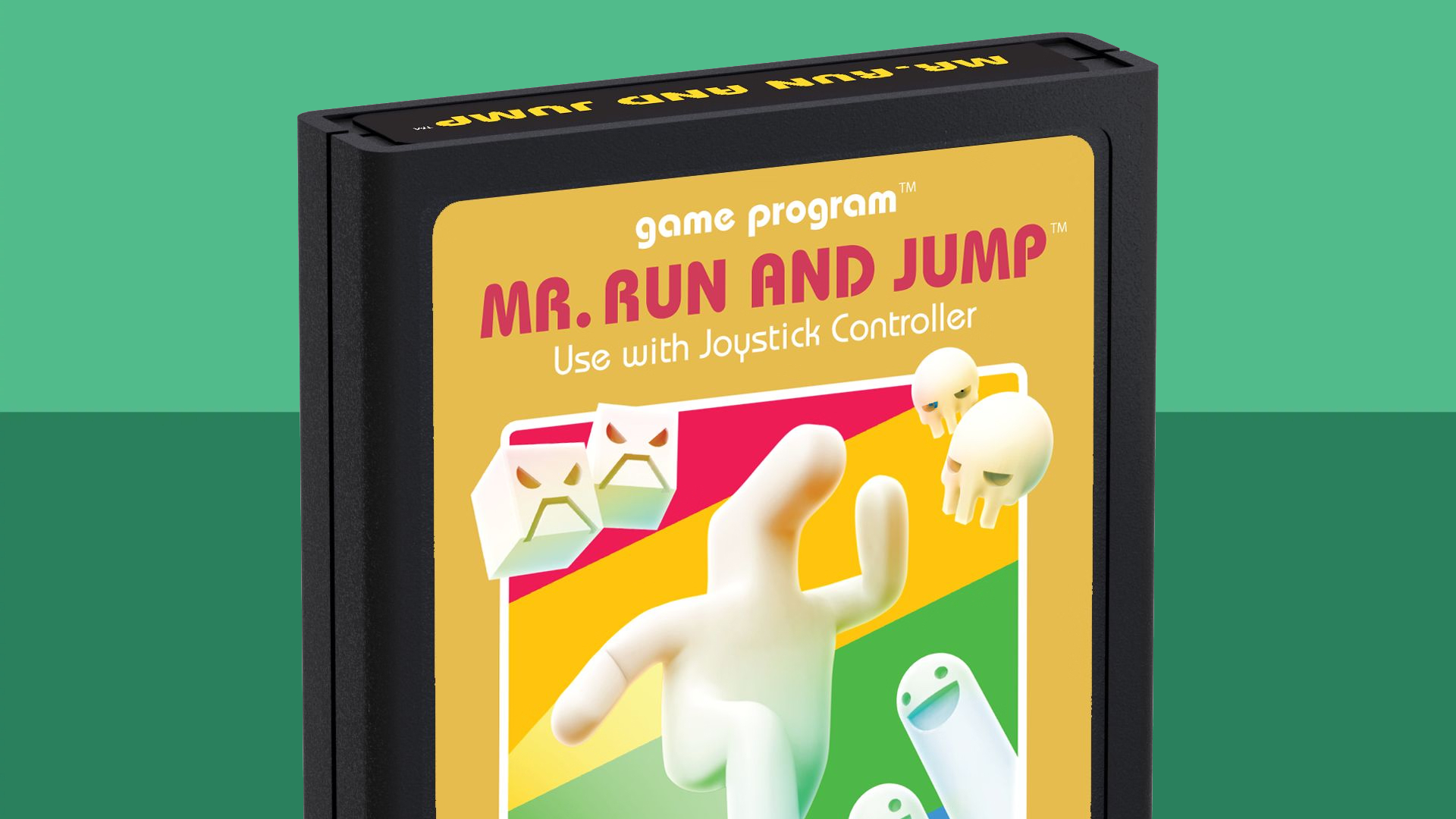 Mr. Run and Jump is the first new Atari 2600 game to be announced in more than three decades and is getting a full conversion onto the company's 46-year-old console.
Pre-orders for the cartridge begin on July 31 for $59.99. The complete package available contains not only the Atari 2600 cartridge itself but also an authentic collector's box and full manual, acting as a piece of lost media. 
Mr. Run and Jump is one of the most exciting upcoming games in the indie sphere right now, melding together old-school platforming action with stunning modern flair. The fully-fledged version of the title is in development for PS5, Xbox Series X, Nintendo Switch, and PC. However, that's not the version you'll be experiencing on Atari's most mainstream console. 
As expected, the Atari 2600 version of Mr. Run and Jump looks nothing like the modern interpretation that the best gaming consoles are soon to receive. In the first game officially published for the platform since 1990 – an honor formerly believed to belong to Acid Drop – you'll be making your way through 80 brightly colored screens full of hazards. It's all delightfully primitive, and yet completely faithful to the fully realized vision. The full details and pre-order information is available from Atari's website. 
Without question, the Atari 2600 is one of the best retro consoles ever made. Originally introduced all the way back in 1977, the iconic woodgrain panel design and color image made it a hit with audiences, alongside the promise of more accurate games to what was in arcades at the time. It was the first video game console to popularize interchangeable cartridges and licensed titles on the platform, as the first third-party publishers, such as Activision, got their start here. 
Atari's popularity continued into the 1980s with two home consoles, the 5200 and the 7800. However, the market dominance would be short-lived as the video game crash of 1983 meant that the surplus of systems on the market simply wasn't sustainable. The company would never fully recover; by the mid-1980s, Nintendo and Sega had thrown their hats in the ring with the wildly successful Nintendo Entertainment System and Genesis respectively.
For more current titles, we're bringing you our top picks for the best Xbox Series X games and the best PS5 games. If you've since moved away from home consoles, then there are also the best PC games to consider, too. 
Source link