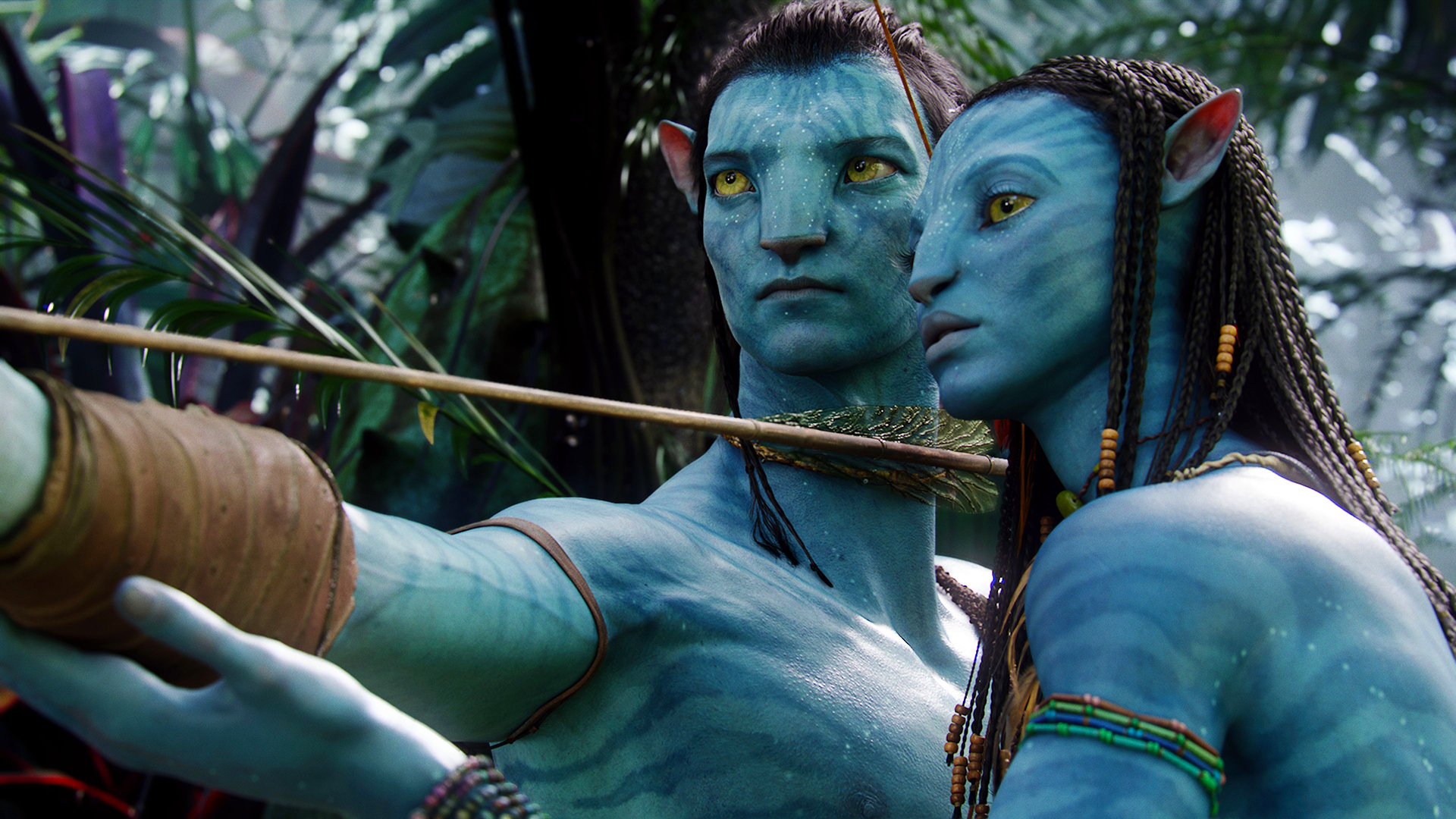 Avatar: The Way of Water is swimming onto Disney Plus and Max this month, but if you haven't seen the original or want to see it as director James Cameron intended we've got great news: Disney Plus has given the highest grossing movie of all time a massive 4K upgrade. 
The original Avatar came out in 2009 and it was so ahead of its time that it still looks incredibly fresh today. Its imagined world, Pandora, is absolutely gorgeous and the 3D motion capture hasn't dated at all. Like most Cameron films you can poke holes in it if you want to be really picky, but as a visual spectacle it's hard to beat – we ranked every James Cameron movie from worst to best and it sits in the top five. 
Until recently Disney Plus was only streaming Avatar in HD, but it's now available in 4K UHD with HDR 10 and Dolby Atmos, making it more than enough of a reason to revisit this classic. If you prefer to get your movies on disc and own one of the best 4K Blu-ray players, there will also be a limited release on 4K-Ultra DVD on June 20. 
The Avatar movies are a real feast for the eyes, so it's no wonder that Apple chose the sequel to showcase the picture quality of its Vision Pro headset – after all, it's how Cameron intended the 3D spectacle to be enjoyed. 
What do I need to stream Avatar in 4K?
First of all, you'll need a 4K TV – and you'll need one that supports Dolby Vision HDR. Our guide to the best 4K TVs 2023 will help you find a suitable model if you don't already have one. There's been a bit of a HDR format war, as our HDR10 vs Dolby Vision guide explains, but the short version is that Dolby Vision is the better HDR tech and it's widely supported on recent TVs.
You'll also need Dolby Atmos for the full 3D audio experience. Not all TVs support Atmos, but many have a feature called "passthrough" that passes the audio data onto your Atmos compatible soundbar or AV receiver. Naturally we have a guide to the best Dolby Atmos soundbars and speakers 2023. Personally, I love Atmos – whether I'm watching a blockbuster movie or a tense TV show it really adds to the immersion.
Last but not least, you'll need a Disney Plus subscription. If you're not already a subscriber, our Disney Plus review is a great overview of what you'll find once you've enjoyed Avatar. You can subscribe for just a month, but the annual subscription works out a lot cheaper. And our guide to the best 35 Disney Plus shows to stream in June 2023 is a great way to find some really stellar shows.
Source link