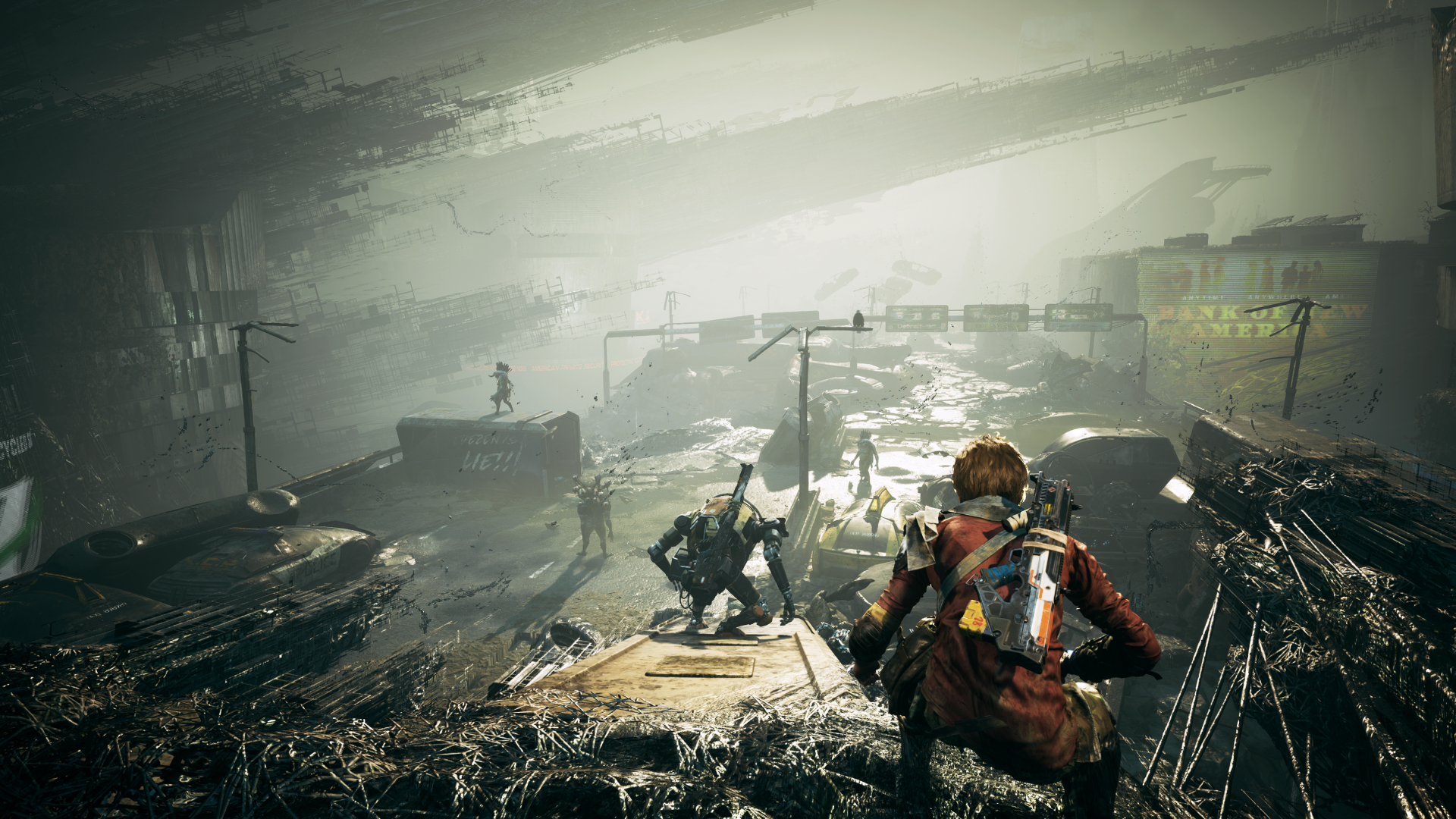 Developers The Bearded Ladies have released a brand new Miasma Chronicles trailer, showing off the game's storyline as well as more than a few review accolades. 
Miasma Chronicles is a bold, though a little, flawed, entry into the strategy game arena, offering an interesting new setting in which to frame its turn-based battles. As part of E3 2023's PC Gaming Show, this gritty post-apocalyptic outing was graced with another trailer, showing off some story nuggets and combat snippets. 
Though Miasma Chronicles might not be one of the very best strategy games on PC for some, for others there's a lot to love, especially when it comes to the title's well-fleshed-out and immersive setting. The art design is especially pleasing, offering a well-textured and visually appealing post-apocalypse that puts the unwashed grays and browns of Fallout New Vegas and Fallout 4 to shame. 
Though imperfect, titles like Miasma Chronicles have "future cult classic" written all over them. Thanks to this latest trailer, it isn't hard to see why. 
The Miasma itself is eerie and alien, reminiscent of the supernatural goings-on in Control and Prey. This contrasts beautifully with the setting: the ruins of once-rustic Kentucky, giving the game a distinctive feel that easily separates it from its more sterile cousin: XCOM. 
Despite Miasma Chronicles' bugs and occasional jankiness, it's easy to see how the title accumulated so many accolades. The title offers genuine novelty, offering deep characterization and meaningful human interaction amongst the game's cast – often a rarity in the strategy game world.
Miasma Chronicles isn't the only story-driven title to embrace turn-based combat in recent times. Thanks to their shared tabletop RPG heritage, both Baldur's Gate 3 and Warhammer 40,000 Rogue Trader have embraced turn-based combat at no expense to storytelling. 
Titles like Miasma Chronicles spell a move towards more grounded, relatable narratives where memorable characters go hand-in-hand with satisfying encounters. While far from perfect Miasma Chronicles is emblematic of a promising trend in video games and is well worth a look for fans of the genre or post-apocalyptic adventures in general. 
Miasma Chronicles is available on PS5, Xbox Series X|S, and PC.
Source link