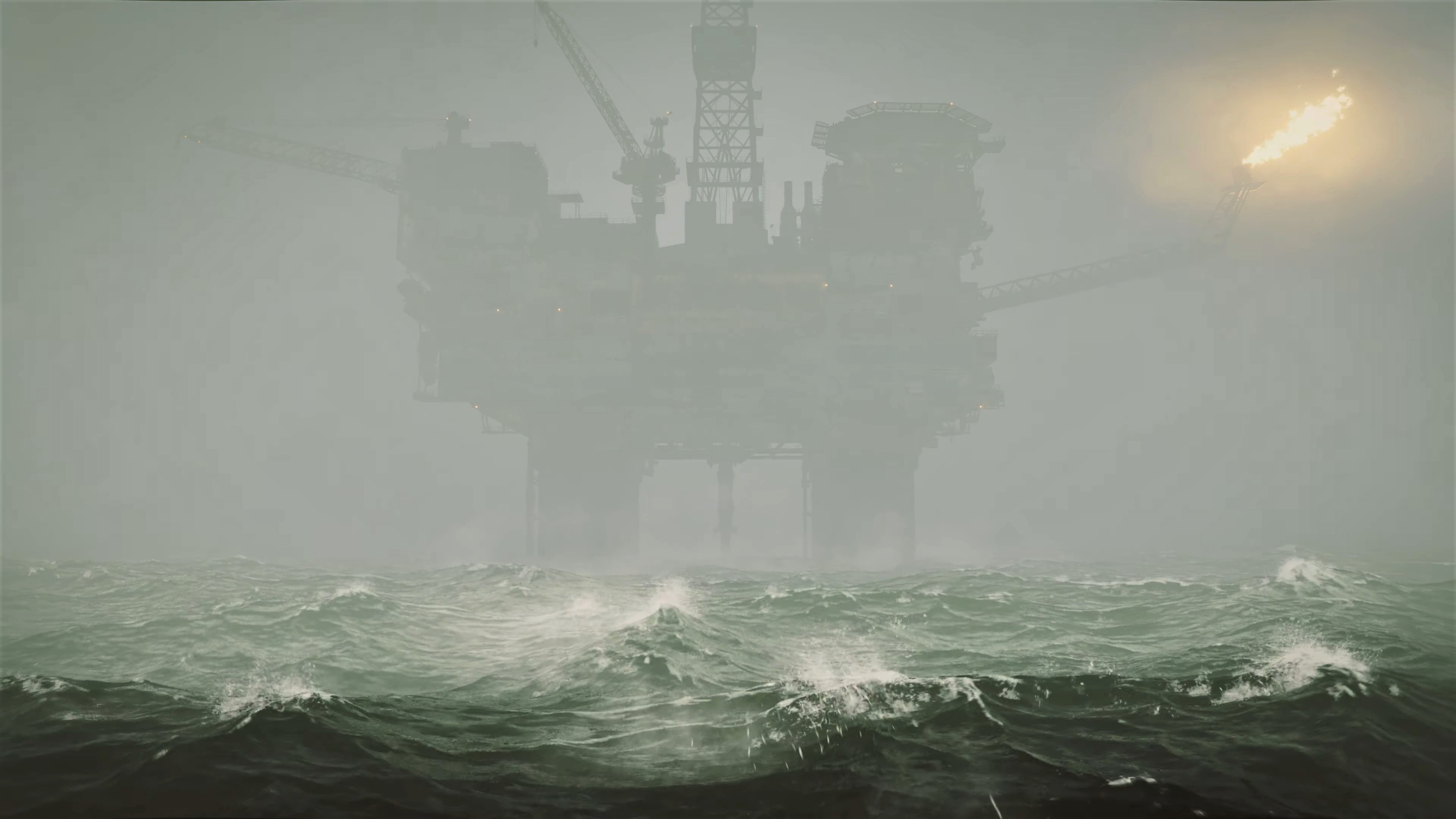 The newest game from The Chinese Room has been announced: Still Wakes the Deep, a narrative horror game that takes place on an oil rig in the mid-1970s, is releasing across multiple platforms next year.
Announced as part of the Xbox Games Showcase on Sunday 10th June as part of the E3 2023 festivities, a spooky trailer with multiple quick-cut shots of scenes from the game.
The game's website distills the plot down succinctly, so we already know that after disaster strikes the Beira D oil rig in the North Sea, off of Scotland's coast, we'll have to navigate the disintegrating structure to "save your crew from an otherworldly horror on the edge of all logic and reality."
As a storm and the ferocious sea batters the oil rig like a toy boat, all your exits are gone, all lines of comms are down, and the only to escape is to run, swim, climb and scurry throughout the crumbling rig in the hope that you can escape the place – as well as something else that's made its way inside.
Giving us vibes of the recent Amazon Prime series, The Rig, the game's trailer provides a clear overview of the setting for the aforementioned plot, and you can check it out in its entirety below.
The Chinese Room's previous games such as Dear Esther and Everyone's Gone to the Rapture were known to successfully capture the essence of a place, and imbue it, the narrative, and the game overall with a thick sense of atmosphere, sense of place, and mystery – and Still Wakes the Deep looks to have more of exactly that. However, it also seems to do it at a brisker pace with a bit more 'action' than those previous games. This already looks much more like Amnesia: A Machine for Pigs, and we can't wait to get onboard and explore the rig.
The game will release in 2024, and will be on Xbox Series X|S, Xbox One, PC, PS5 – and maybe PS4 (the PS Store listing doesn't clarify this.) And it could be one to launch an attack on the internet's best horror games lists next year.
Source link