While some Samsung fans may still lament the absence of a Fan Edition amidst 2022's Galaxy smartphone portfolio, a new leak pours fresh fuel on the fire concerning this year's anticipated Galaxy S23 FE; suggesting that its arrival isn't that far away now.
As spotted by Galaxy Club, South Korean safety certification site SafetyKorea.kr published a new entry – dated June 1 – which references a battery with the model number EB-BS711ABY. That just so happens to also form part of the model name associated with the rumored Galaxy S23 FE itself (as previously stated by SamMobile): 'SM-S711x'.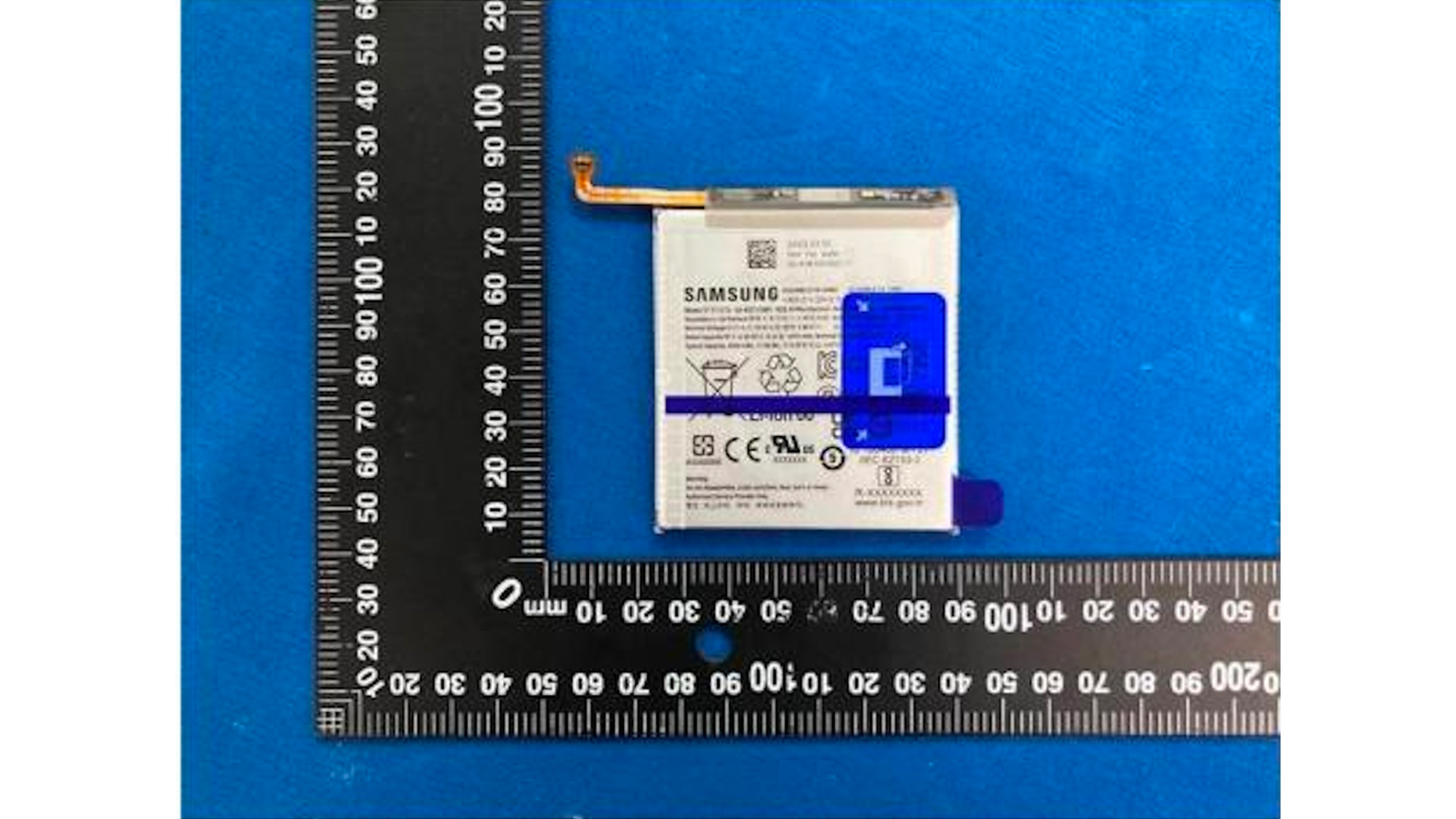 For reference, the Samsung Galaxy S23 Ultra uses the model number SM-S918x, while the 5,000mAh battery inside the phone features the model number EB-BS918ABY, and it's this convention that allows us to speculate that the new battery listing has been attributed to the Galaxy S23 FE.
Unfortunately, most of the details printed on the battery in the image (above) are both obscured by a blue pull tab – designed to make battery replacement easier (although we're not expecting the design of the S23 FE to allow for a user-replaceable battery) – and the lackluster fidelity of the image itself. As such, gleaning any additional info from the battery is next to impossible, including its capacity.
Previously, back in April, leaked specs suggested that the Galaxy S23 FE will feature a 4,500mAh battery, which would place its capacity between the Galaxy S23 (3,900mAh) and the Galaxy S23 Plus (4,700mAh), and in line with its direct predecessor, the Galaxy S21 FE.
Signal to launch?
Listings on certification sites, such as the example here, are often seen as canaries in the coal mine – one of the most prominent telltale signs that a product like the Galaxy S23 FE is progressing steadily towards launch and that we likely don't have long left to wait.
This development, paired with TechRadar's previous reporting on Galaxy S23 FE rumors and leaks, points to the phone actually making it to market this year (unlike its once-anticipated 2022 predecessor), but as to when that will be, it's still too uncertain to say.
The biggest sticking point to the phone's arrival in the next few months is, in fact, the next Samsung Unpacked event – now seemingly slated for late July. At the next Unpacked, we're expecting to meet the company's latest and best foldables – the Galaxy Z Fold 5 and Z Flip 5 – as well as the revived Galaxy Tab S9 series and maybe even the Samsung Galaxy Watch 6; so, everything other than a conventional phone like the S23 FE.
Its appearance at the next Unpacked is possible – based on the timing of things – but the phone might find better purchase later in the year; in line with the original S20 FE, which arrived in September and went on sale in October.
Source link