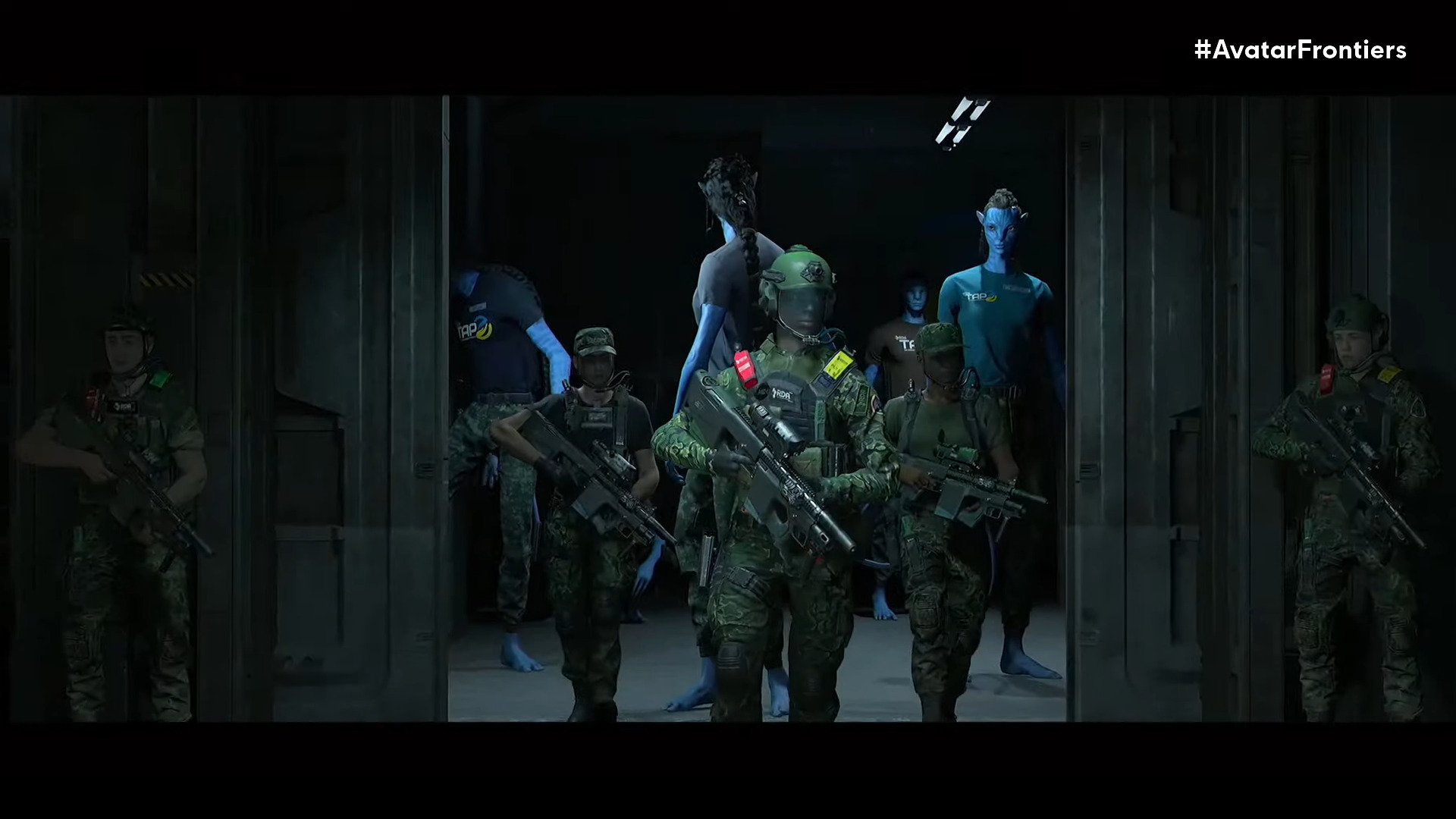 The Avatar: Frontiers of Pandora release date trailer showcases a first proper look at in-engine footage and what the title will play like – as well as key story beats. The game is set for a December 7 release date, and is now confirmed to be solely first-person and large in scope. 
Much like in the popular James Cameron movies, rideable mounts are present, but you've also got the ability to go full Far Cry on your enemies and utilize bow and arrows to take down the invading mechanized forces of the humans taking on Pandora. 
Massive has created an immersive world that looks picture-perfect with the incredible visuals of the films. However, there's an original story here that co-exists with that of the blockbuster series, so it should be elevated in quality from many similar movie-turned-game properties. 
There's a real focus on the Na'vi as a dominant force in Pandora, being considerably larger than human beings and suitably stronger, too. The story starts with you being raised by humans before entering cyro-sleep and awakening back on the homeworld. The setup serves as a good way to bring in new fans while also catering to the source material. 
From the extended in-engine footage shown at Ubisoft's event, the Far Cry influence really is undeniable in Avatar Frontiers of Pandora. There will be crafting of items, hunting, and new weapons which can be made and upgraded. Also present are skill trees to upgrade your character in an open-world setting. Just as with Ubisoft's premiere series, a two-player co-op has been confirmed, so you can play it with a friend, too. 
While E3 2023 isn't going ahead this year, that hasn't stopped publishers and hardware manufacturers from stepping in and hosting their own shows. Things are heating up, with a wealth of new and exciting upcoming games that you're not going to want to miss. We're bringing you everything you need to know about not only this Avatar title, but all the heavy hitters coming to Xbox Series X, PS5, and PC, too.  
Source link