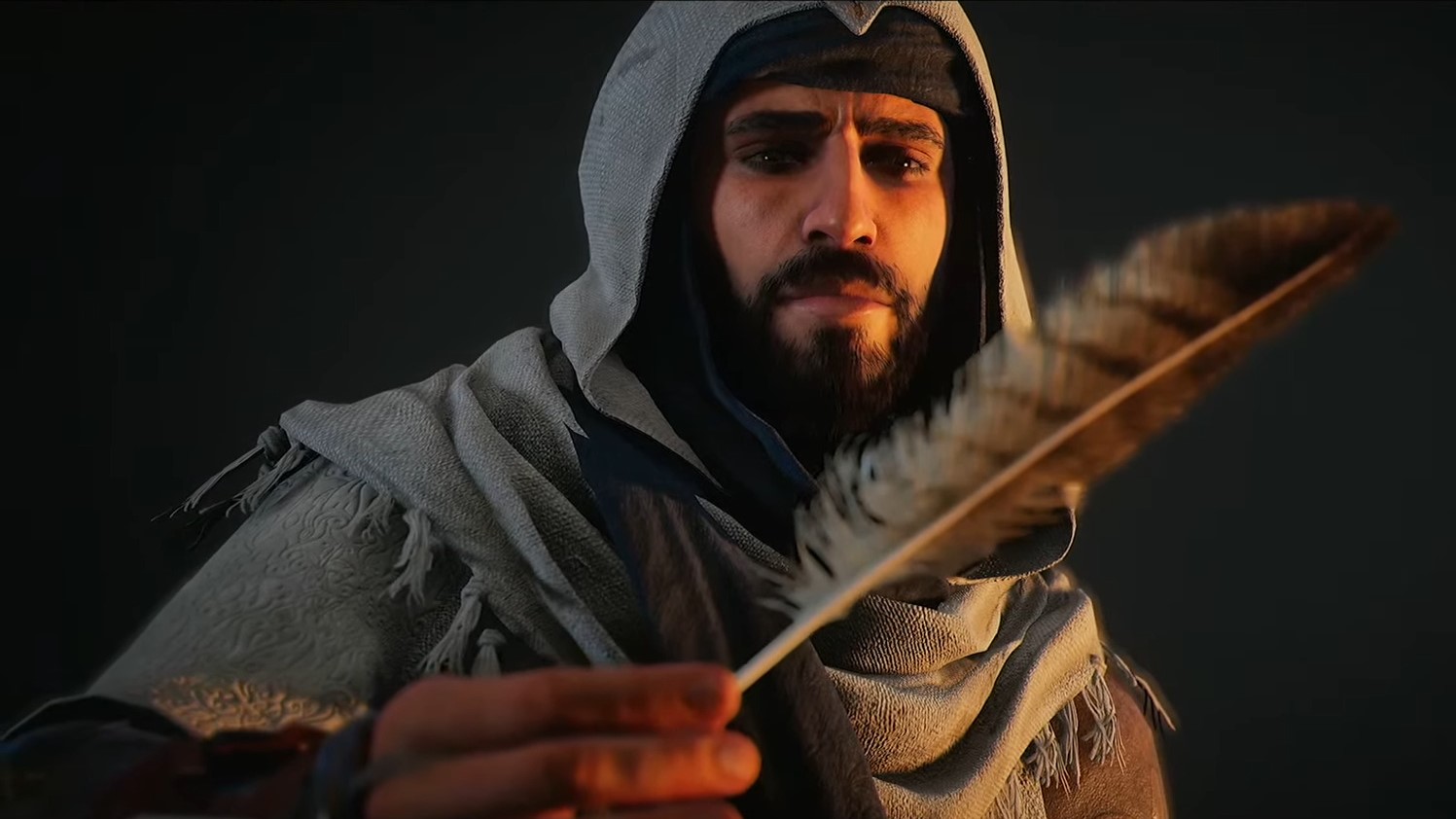 The latest Assassin's Creed Mirage story trailer gives fans the best look at Basim and his back story we've seen so far. Here's hoping his story lives up to the hype. 
Assassin's Creed Mirage will see fans play as Basim, a cunning street thief with nightmarish visions. The newest trailer we saw at Ubisoft's E3 2023 event showed Basim's first steps into the ancient organisation as he slowly understands the ancient ways of this new creed and where they have come from. As well as learn new techniques and abilities himself as he makes his way from a cornered street thief to a full-on badass master assassin.
We're treated to a history lesson on the order, the brotherhood, and the journey of one man who is troubled by his past and wishes to look to the future. The setting is a beautiful modernized take on what fans have come to expect from the series as we venture to the legendary home of the Assassins at Alamut.
Check out the full trailer below.
With the main focus being Mirage's return to its roots in terms of how it plays, and the ins and outs of its action, there has been a bit less said about Basim himself – though that's not to say we know nothing about him now, of course. However, the new trailer does give us a clean look at the very moment Roshan rescues him from the authorities and begins his transformation. We're incredibly excited to see how Basim develops throughout the game – and certainly in relation to how he is when we met him in Assassin's Creed Valhalla.
While it's still early days, Assassin's Creed Mirage looks like it'll have a heartfelt story on self-discovery that plays tribute to the original titles fans love so much. Hopefully, this means we'll see this series installment march up our best Assassin's Creed games list and even appear on our best RPGs list. 
Source link