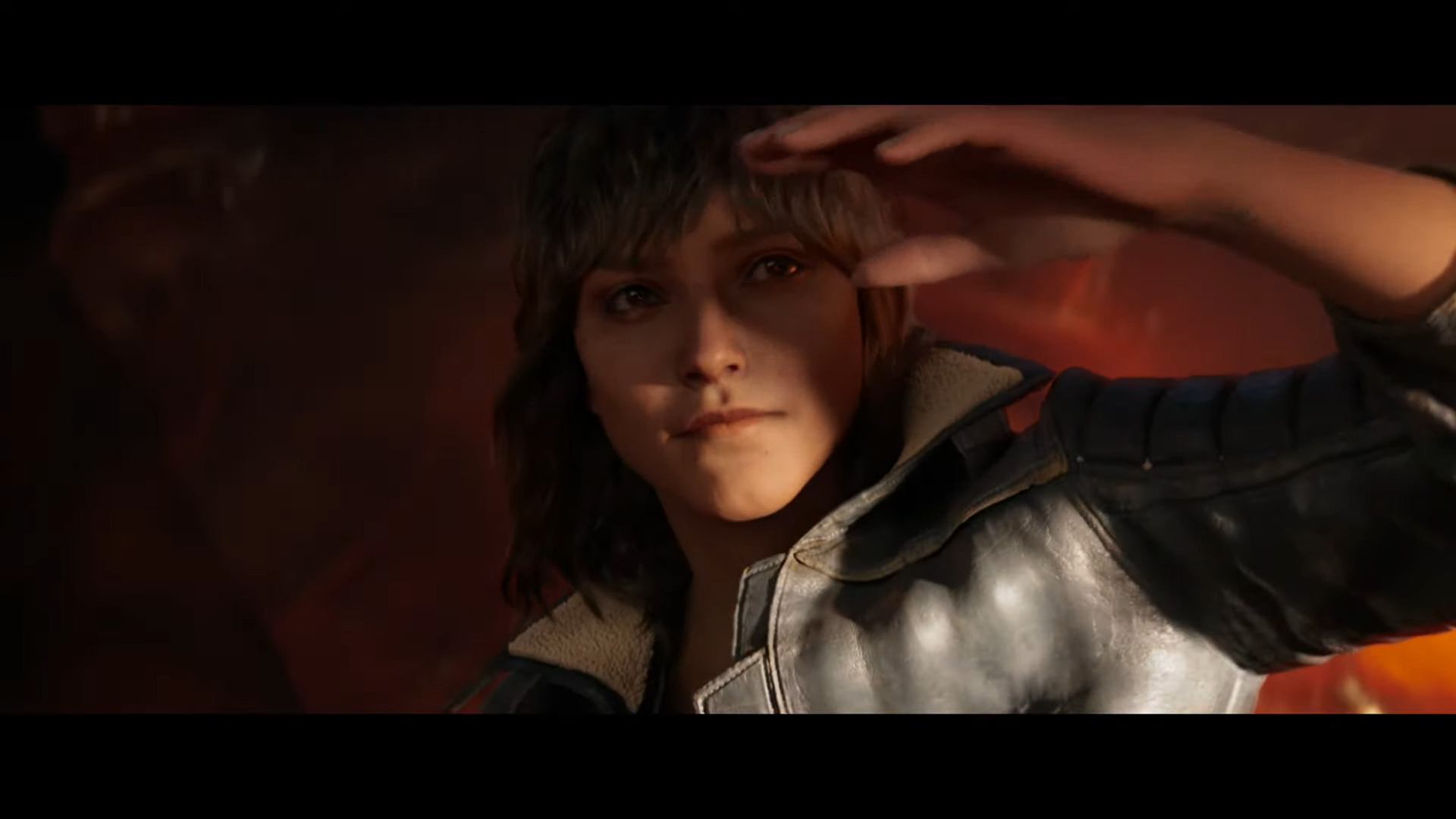 Great news for Star Wars fans: Ubisoft's Star Wars Outlaws was just revealed during the Xbox Games Showcase, part of the not-E3 2023 announcement season.
Star Wars Outlaws appears to be a story-driven adventure similar to Star Wars Jedi: Survivor and Quantic Dream's upcoming Star Wars Eclipse. However, Star Wars Outlaws appears to star an original female protagonist named Kay Vess. Vess seems like a fun hero; a scoundrel / smuggler with a tiny, cute sidekick called Nix.
No release date is currently attached to the project outside of a vague '2024,' but it should be coming to Xbox Game Pass on day one of launch like most other titles shown off during the Xbox Games Showcase.
Star Wars Outlaws is being billed by Ubisoft as the "first-ever open world Star Wars game." It's set between The Empire Strikes Back and Return of the Jedi, so there's a high likelihood that protagonist Kay will rub shoulders with iconic characters from those movies. Keep an eye out for Luke, Han, Leia, Lando and the rest, then.
Unfortunately, the Star Wars Outlaws trailer was purely CGI, so we don't know what the game will look like during regular play just yet. However, we'll most likely see more of the game during the Ubisoft Forward presentation happening on June 12. That's tomorrow!
The idea of an open-world Star Wars game is certainly an enticing one. Yes, it means that Xbox had two open-world space games to show at its event (take a bow, Starfield). 
It'll be interesting to see how Star Wars Outlaws differs from the Bethesda Game Studios title. With it being a Ubisoft open-world, though, I remain skeptical. Hopefully it won't be another checklist open world scattered with endlessly samey objectives, instead offering something potentially similar to The Old Republic where exploration and curiosity is highly encouraged.
Source link