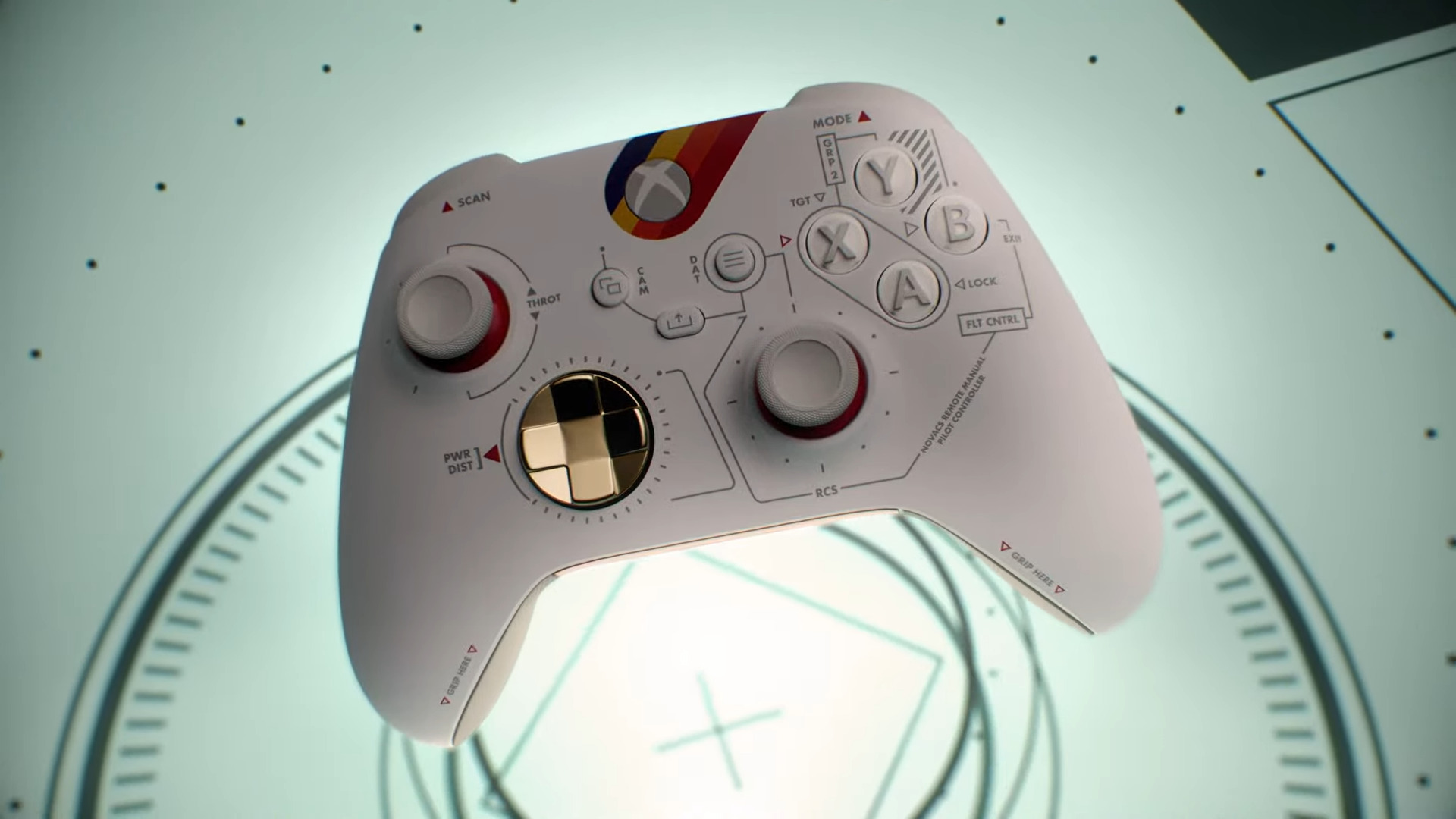 Yes, that Starfield Xbox controller is real, and has been showcased at Xbox Games Showcase's Starfield Direct during not-E3 2023.
The Starfield Limited Edition Xbox Wireless Controller wasn't quite the surprise it could've been, as images of the controller appeared on Reddit just a few days ago, ahead of the Xbox Games Showcase presentation. Now, though, we have confirmation that the controller, and a companion Xbox Wireless Headset and a smartwatch are indeed real.
The Starfield limited edition controller and headset are both sold separately, and not bundled with any special editions of the game. However, the Chronomark Watch is bundled with the Starfield Constellation Edition.
No price point has been announced for either the controller or the headset as of yet. But going off prior limited edition Xbox wireless controllers, like the one for Forza Horizon 5, it's easy to see the gamepad pricing at around $89.99 / £79.99.
The Starfield limited edition Xbox Wireless Controller certainly looks the part. I'm a big fan of the red-on-white aesthetic for the gamepad's shell. The stylized colors wrapping around the home button are a lovely touch. That golden D-pad is a real eye-catcher, too.
Initially, looking at those original Reddit screenshots, I wasn't a huge fan of the flowchart-like text scrawled across the gamepad. Now, though, seeing the controller in a higher quality trailer, I'm starting to be won over by the overall design. The buttons, sticks and triggers are all labeled like they were modules on a spaceship, and that's kind of neat.
Lastly, there's no release window attached to any of the Starfield hardware at present. Though, they'll most likely launch either the same day as the game (September 6), or in the immediate weeks prior. It might not land on our best Xbox controllers list, purely because the Xbox Wireless Controller is already there, but it's definitely one to keep an eye on if you're a fan of extra snazzy hardware.
Source link