Starfield has been receiving all sorts of teasers and reveals throughout E3 2023's Starfield Direct. 
As dramatic as the new space combat and character creation previews have been, perhaps the most unexpected reveal was the return of a much-maligned NPC from The Elder Scrolls: Oblivion.
Back in the heyday of Bethesda's classic fantasy RPG, the Adoring Fan was part of the player's "reward" for becoming a grand champion of the arena. Though the idea of having a sycophant follow you about might seem appealing at first, the Adoring Fan had a knack for getting on the nerves of even the most stoic adventurer. 
Contrary to other followers in the game, the Adoring Fan was utterly useless in combat, fleeing at the first sign of danger. Players became so tired of the Adoring Fan, that they would often order him to wait near cliff edges, only to throw him off to his imminent death. 
Unfortunately, it would appear that this method was insufficient since Starfield looks to be bringing back the Adoring fan, complete with his improbable haircut and dopey-eyed expression.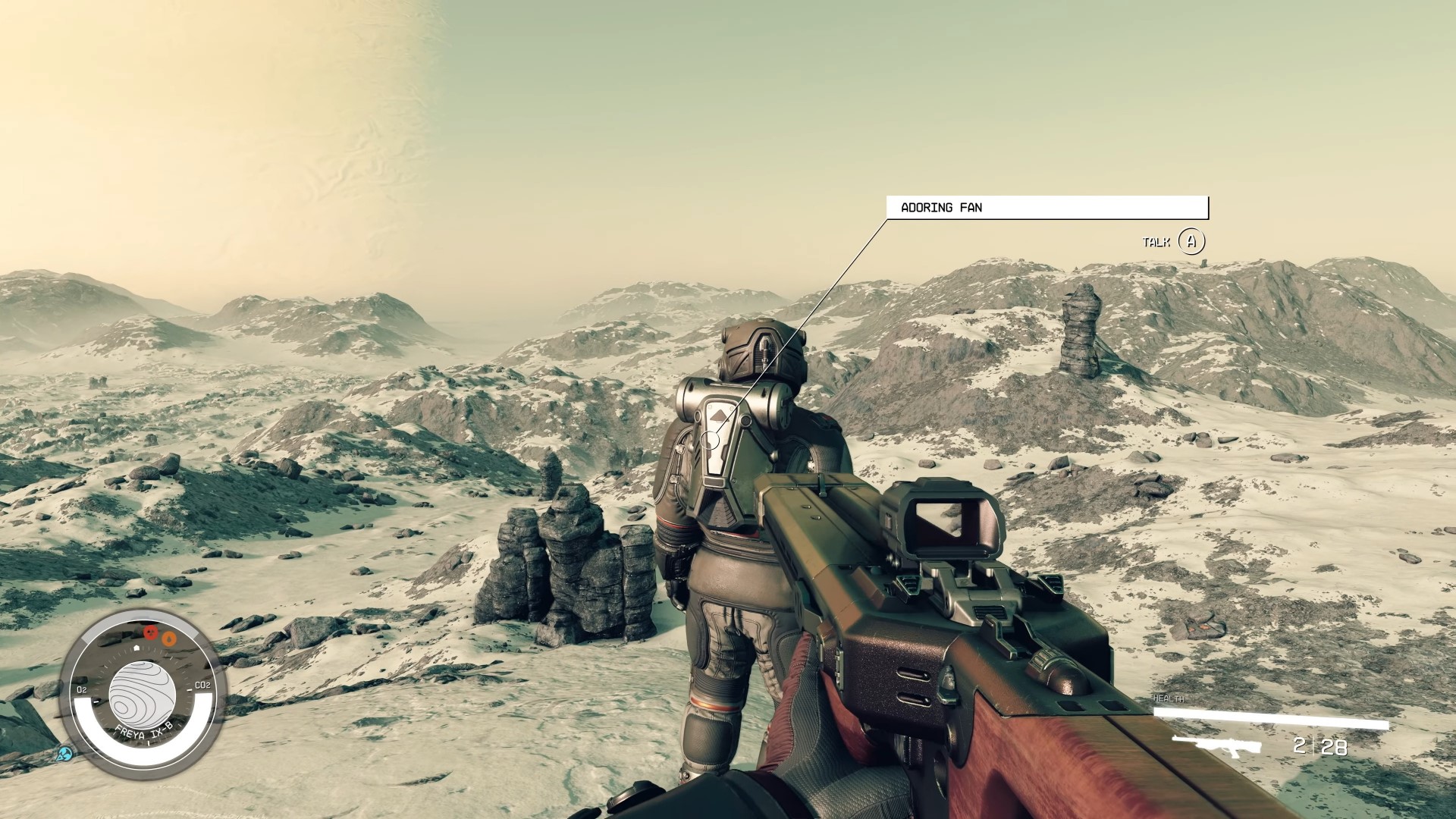 As you can see, Bethesda was keen to imply that the Adoring Fan might, once again, be in for a grizzly end. If history is anything to go by, not even high-minded ideals of tolerance and space exploration will be enough to prevent players from ruthlessly terminating the Adoring Fan.  
The Starfield Direct also showed off a new trailer for the RPG, revealing space exploration, starship combat, and mysterious alien artifacts. The trailer offered over three minutes of sumptuous visuals, showing off far-flung vistas, retro-futuristic technology, and even a little bit of gunplay. There's a lot to unpack, and it's well worth a look if you have even a passing interest in Bethesda's upcoming RPG. 
Bethesda also used the Starfield Direct to announce a range of Starfield editions on offer, as well as a brand new themed smartwatch for the especially discerning.
Starfield is set to release September 6 for Xbox Series X|S and PC. 
Source link