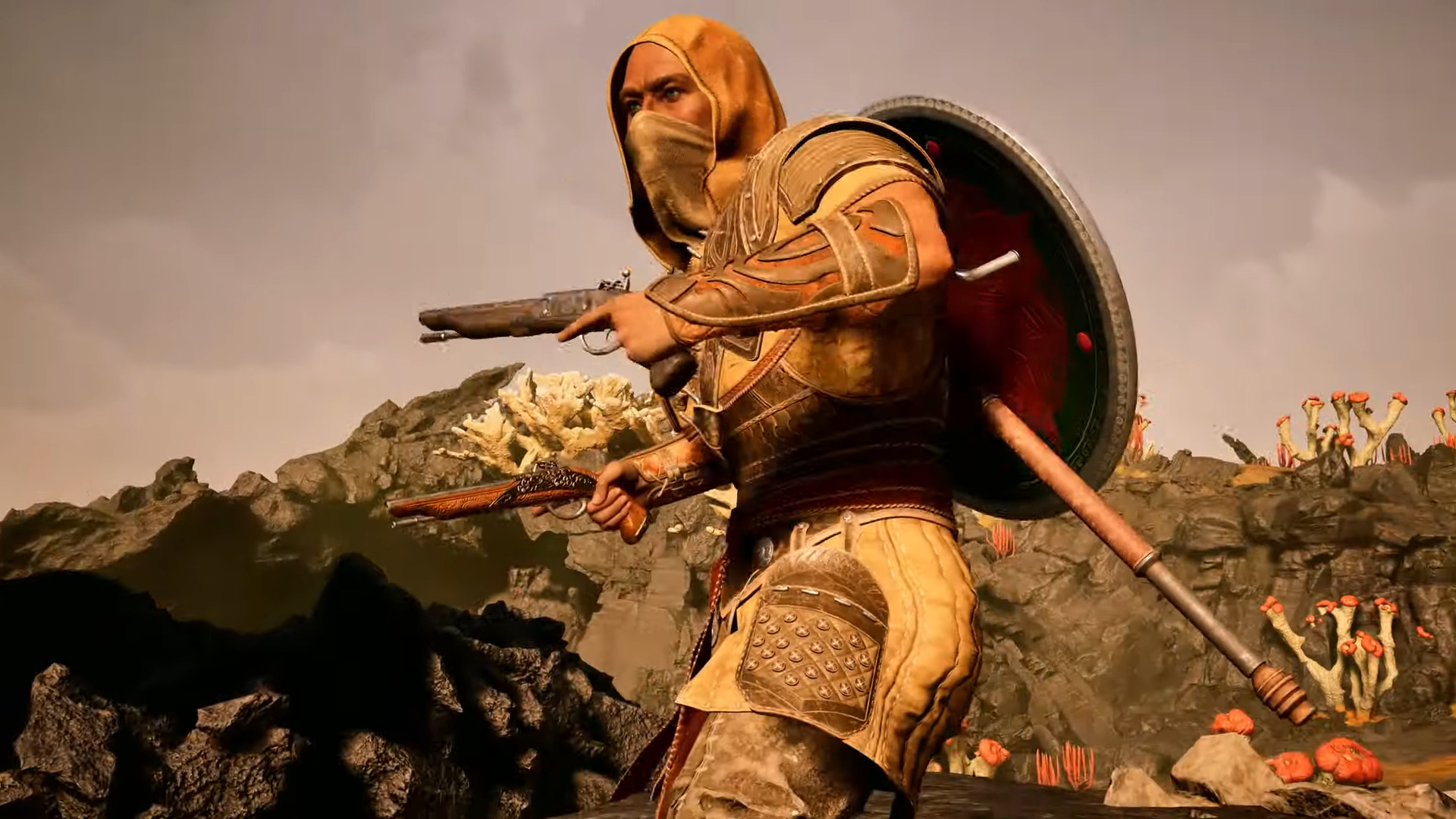 Avowed has now been revealed with in-engine footage showing off the tone and the combat of the upcoming Obsidian RPG at the Xbox Games Showcase. 
The team behind The Outer Worlds and Fallout: New Vegas has been working on Avowed for some time, so seeing the dark fantasy title in action has been a long-anticipated event for many fans. It's likely to become one of the best RPGs available on the Xbox Series X and PC. 
A brief look at the combat reveals a mixture of elemental attacks and physical damage taking clear inspiration from the Elder Scrolls series. As with the developer's other titles, your choices will likely have consequences, with dialogue being briefly showcased here, too. 
What's most exciting is the focus on guns and other ranged weapons here with Avowed which makes this fantasy title distinct from others set in a similar setting. Yes, swords and shields are present, but also firearms which make for a game that feels truly different from the Wasteland wading across the Mohave and the capitalist satire of The Outer Worlds. 
The first-person magic casting appears to be reminiscent of Tango Gameworks' Ghostwire: Tokyo which makes a change from the more rigid style of staffs and stoic magic from The Elder Scrolls series. It's an interesting mix, and we're excited to see how it will all come together next year. Hopefully, this launch window stays consistent, as we're likely to really see this one release in the latter period of 2024. 
It's been two years since Avowed was announced at a previous Xbox Games Show so the chance to finally see the game in action has been incredibly satisfying. Obsidian is one of the best developers when it comes to delivering player freedom, so this upcoming game shows no signs of breaking the winning streak.
Source link