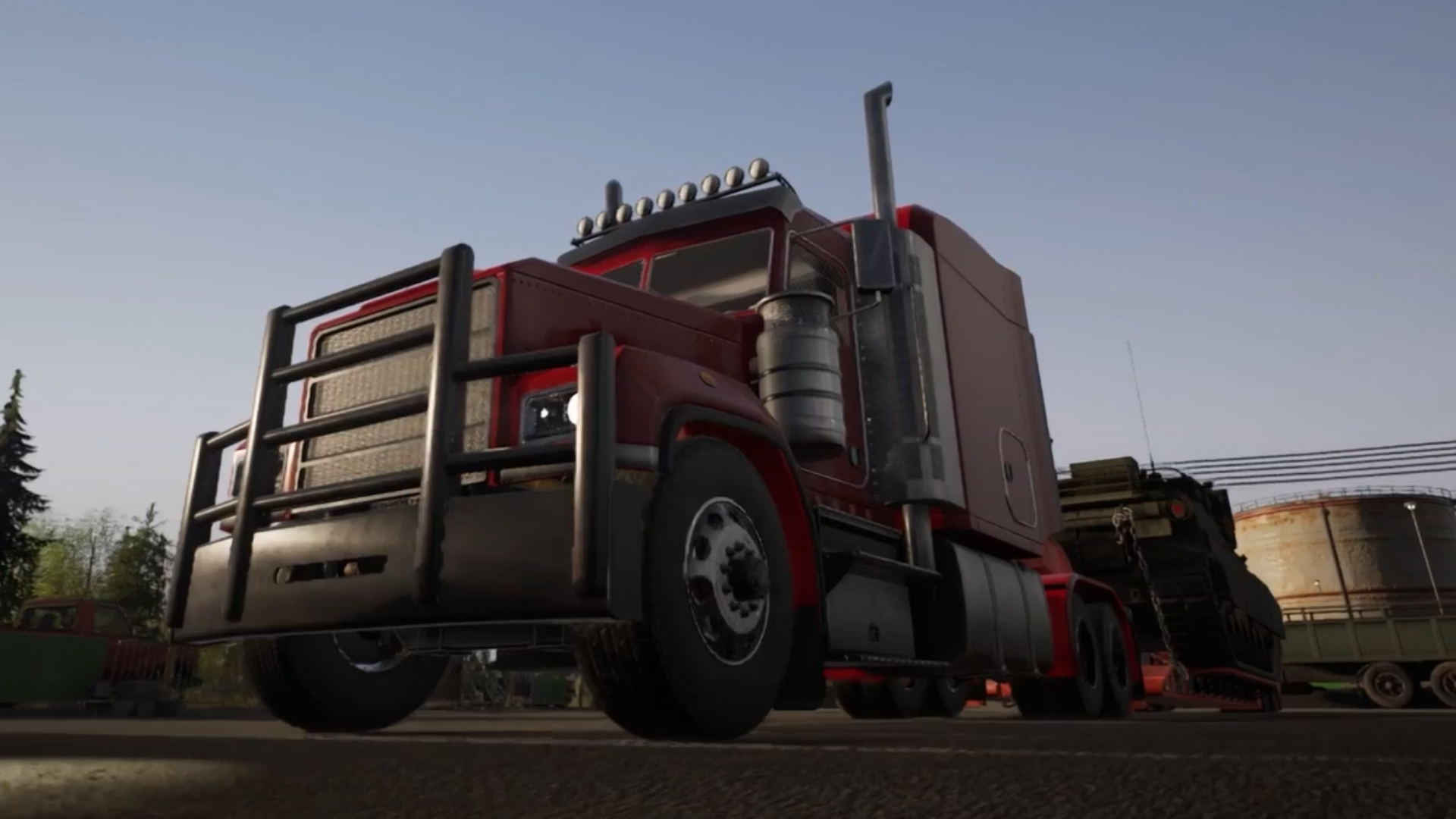 New driving simulator Alaskan Road Truckers looks like the perfect way to kill time and answer a vital question for those who have wondered whether life on the road is for them. 
Motive Games has released a trailer for Alaskan Road Trucker at The Future Games Show Summer Showcase and it makes the life of a trucker look impossibly epic. Traverse harsh climates, upgrade and customize your vehicle, and deliver crucial materials in a simulation game that lets players step outside of the truck and finally become the trucker that you're meant to be. 
While you'll spend a good deal of time driving around the unforgiving Alaskan wilderness there are also opportunities to spend time as a trucker would. You can repair and upgrade your truck, manually attach cargo, refill fuel, and even stop for a quick cup of joe at a truck stop during longer drives. I, for one, just hope flames are an option when picking out a new paint job. 
The simulator game will be available Fall of 2023 on Steam, Epic Games Store, PlayStation, and Xbox. While this could make our best simulation games list, only time will tell if it can beat out classics like Euro Truck Simulator 2.  
Source link