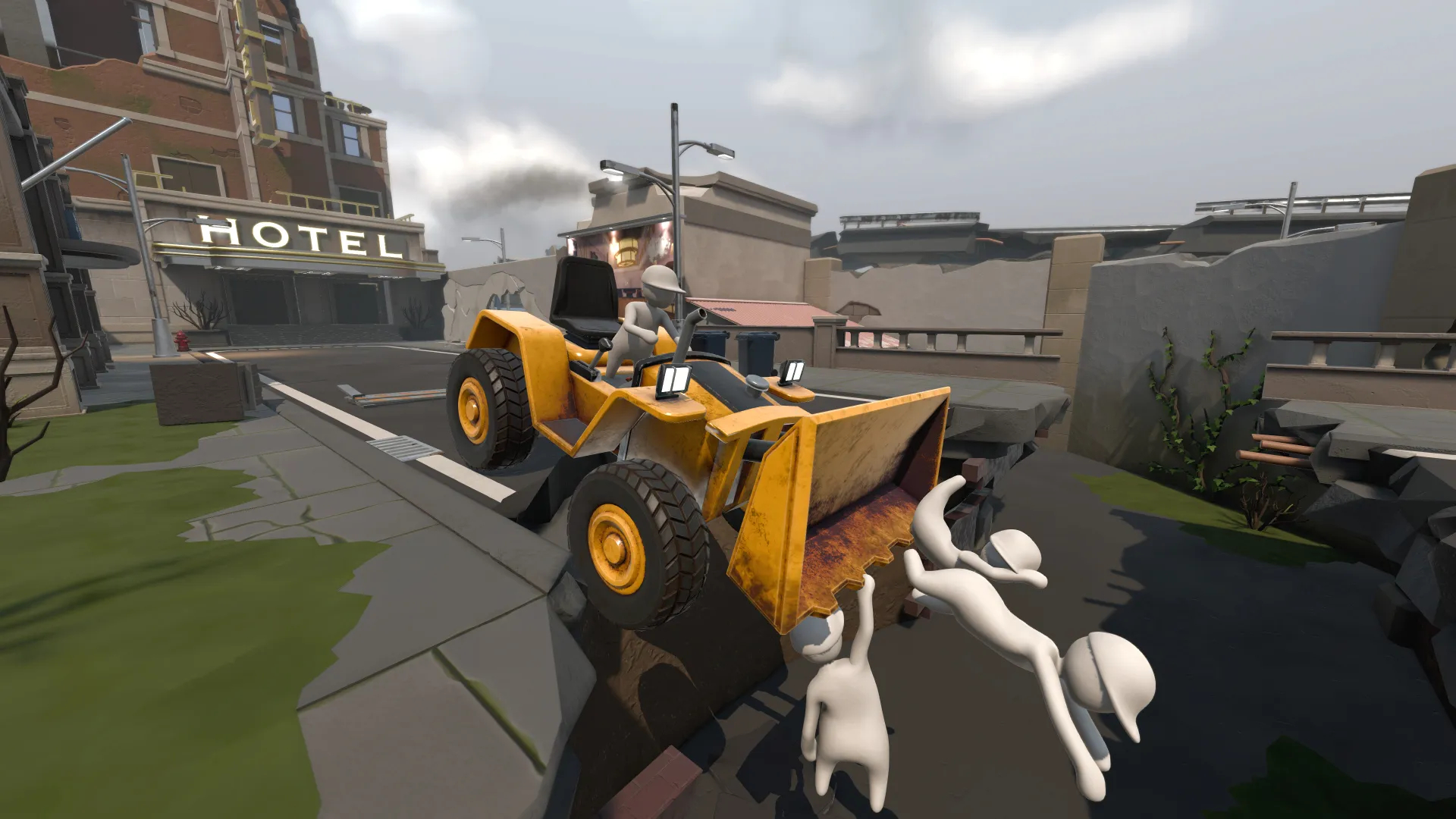 Human Fall Flat 2 has been revealed at the Devolver Digital Showcase. No release date has been announced yet, however, the physics-based platformer is expected for PC and all major console platforms. 
Equal parts construction and destruction are the name of the game here, which is very much on brand for what made the original such a blast when it debuted close to six years ago. This upcoming game looks to innovate on the first title, as Human Fall Flat 2 has been promised to be: "bigger, better, and clumsier" as No Brakes Games commit to taking things to: "the next level" via the title's official FAQ. 
Devolver Digital has taken the publishing reigns over from the original publisher Curve Games who is behind the likes of Lawn Mowing Simulator, The Ascent, and Autonauts.
WHuman Fall Flat 2 will have a whole new physics engine, produced for the sequel. This   means that more accurate, more challenging platforming is on the cards. The first Human: Fall Flat has been widely praised, it currently sits on a 70 Metacritic score, with an average user score of 7.5. This extends to Steam, where the 2016 game has been deemed: "Very positive".
Human: Fall Flat has received a wealth of free content to keep players coming back since it first debuted. The most recent of which was the Copper World Quest which arrived as an update back in March 2023 and delivers 23 new levels for you to run through from the development team. Currently, there are over 5000 Steam Workshop levels available. 
Source link