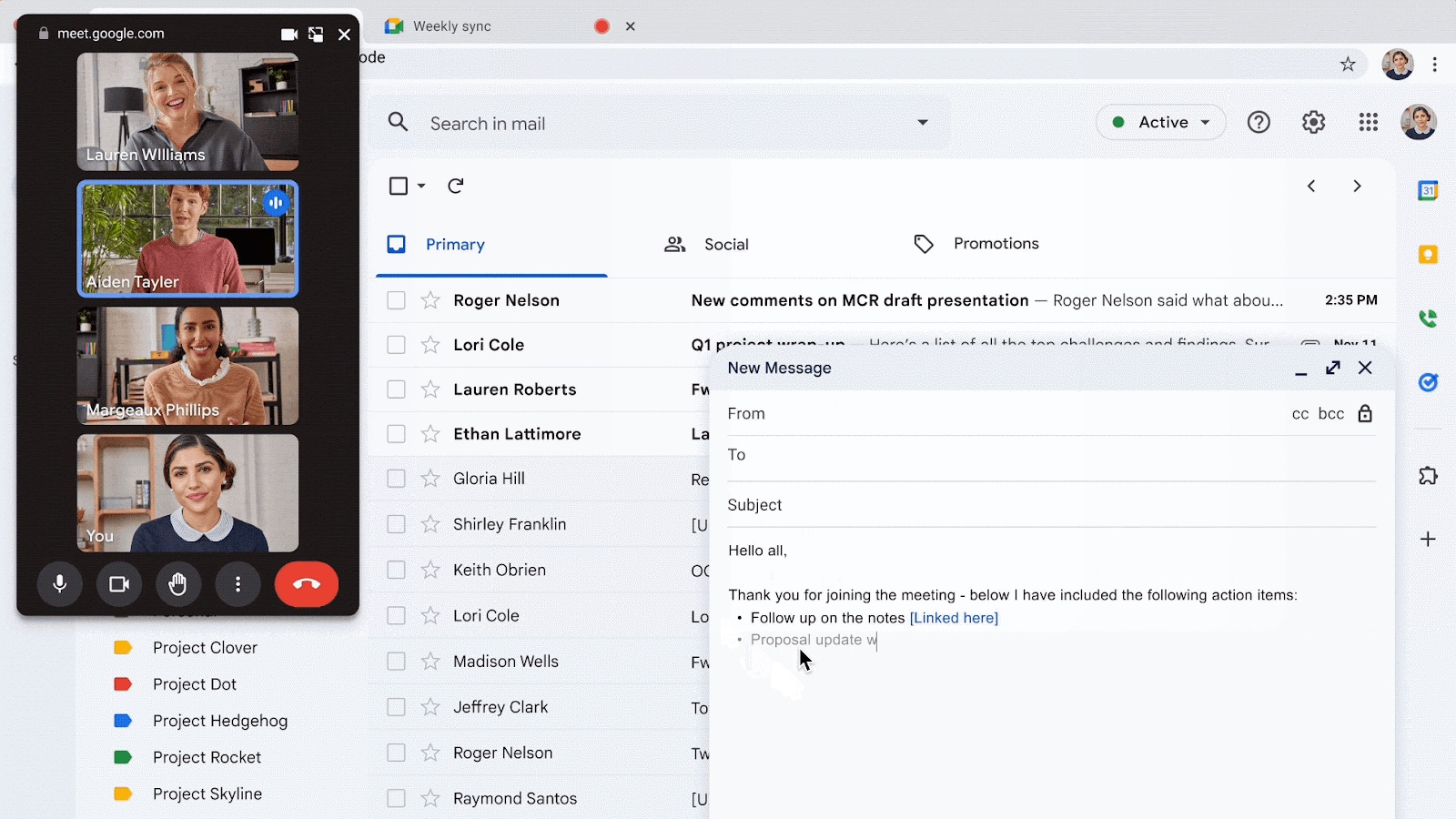 Google has announced significant improvements to the picture-in-picture mode for its video conferencing software, Google Meet, which is set to allow meeting attendees to be able to multitask more easily.
Up until now, those using picture-in-picture have only been able to see other attendees, toggle the microphone and camera controls, and leave the meeting, which has proven sufficient for basic use.
Now, Google is expanding the feature to include hand raising, enabling and disabling captions, and access to the chat.
Picture-in-picture for Google Meet just got better
As well as the new access to controls that were previously only available in the full-screen experience, picture-in-picture can also be resized more effectively, giving users access to more flexible layouts depending on how they choose to position the pop-out in relation to the other apps open on their desktop.
Because the update doesn't affect how Google Meet works (it only adds a handful of controls), admins do not need to do anything to enable it, though it may take some accounts up to 15 days to get the update as part of a gradual rollout, which started June 7.
It's also worth noting that every account with access to Google Meet is benefitting from the update, including personal accounts – typically, new features are reserved first for business and/or paying customers.
While Google envisions picture-in-picture as being most useful for checking meeting notes and other work-related documents and communications, giving users the option to manage more features from the pop-out means that they have even fewer reasons to interact in full-screen mode, leaving them free to browse social media or order some shopping online. 
After all, Slack's research found that workers spend almost an entire day each week on video calls, which many workers have called tiring and unnecessary. 
Source link