An extra bit of memory can breathe all new life into your computer, and make heavy tasks like gaming and multitasking a breeze. Luckily, RAM deals are pretty easy to get a hold of as it's one of the cheapest components you can buy for your computer. There are a lot of choices on the market, however, which is why we've put together this handy guide to get you a decent headstart in finding the best cheap RAM out there right now.
Even if you were thinking of buying a brand new Mac, MacBook or pre-built PC instead of building your own setup this year, you can often save a bit of cash by not paying extra for an upgraded RAM model. This can work out quite an expensive way to add memory, and instead it's far cheaper to purchase RAM separately, especially if you can find the best RAM deals like we have found below. 
We update prices daily on this page so it's well worth bookmarking and checking regularly if you don't spot a RAM kit at the price you want. RAM itself is usually found fairly cheap around big seasonal sales events like Black Friday and Cyber Monday, although there are always a few great deals knocking around at any one time of the year at the specialist retailers too. 
Best DDR5 RAM deal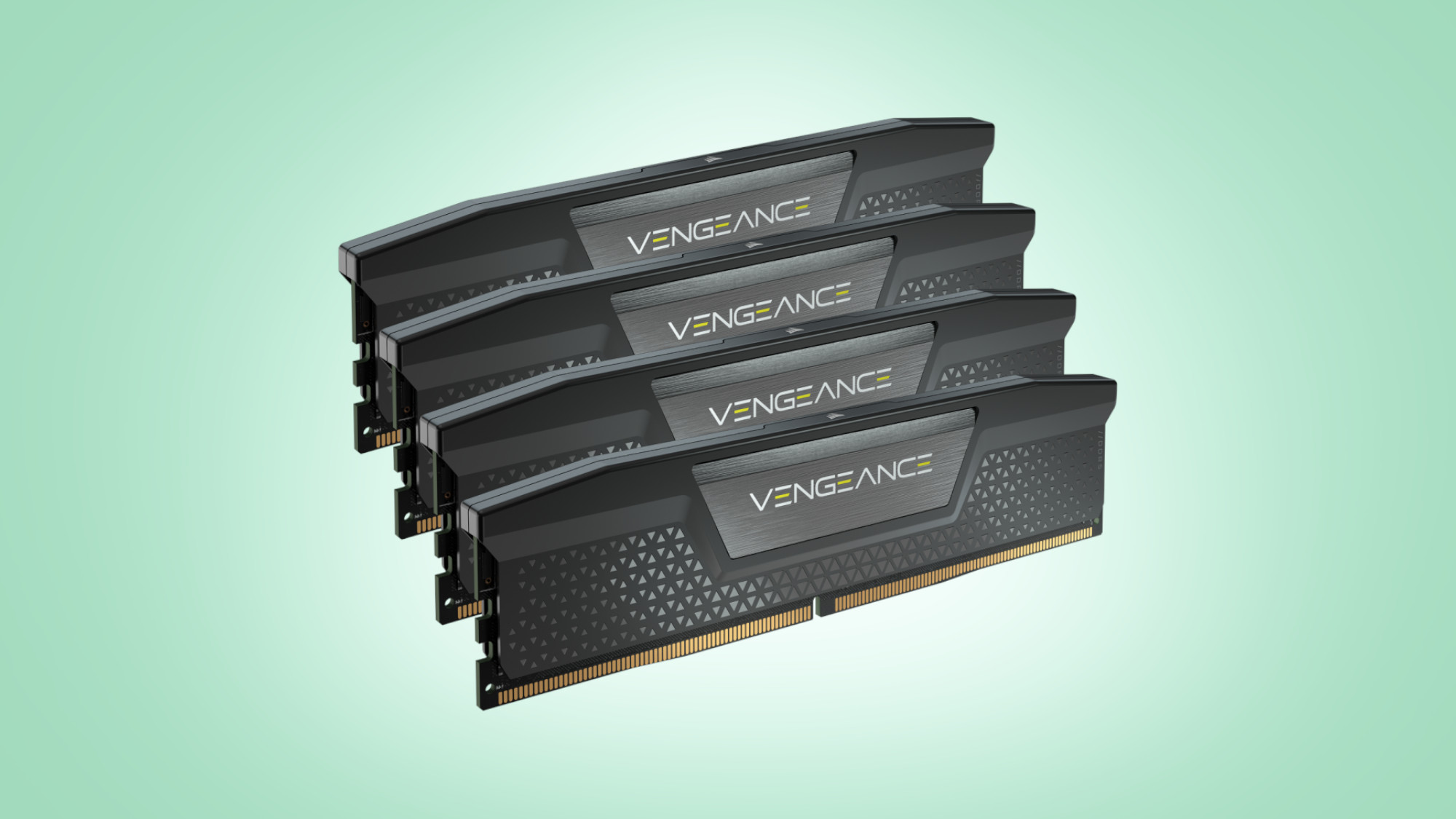 If you want the speediest and latest RAM setup on the market then you'll have to spring for a set of DDR5 sticks. These normally don't come cheap but Corsair's latest iteration of its well-known Vengeance series of RAM is actually pretty competitively priced. While it's not the speediest set of DDR5 RAM on the market right now it's still pretty damn fast at a base clock speed of 4800MHz. It runs pretty cool too, so there's plenty of potential headroom if you're looking to overclock it alongside your other components. 
Best DDR4 RAM deal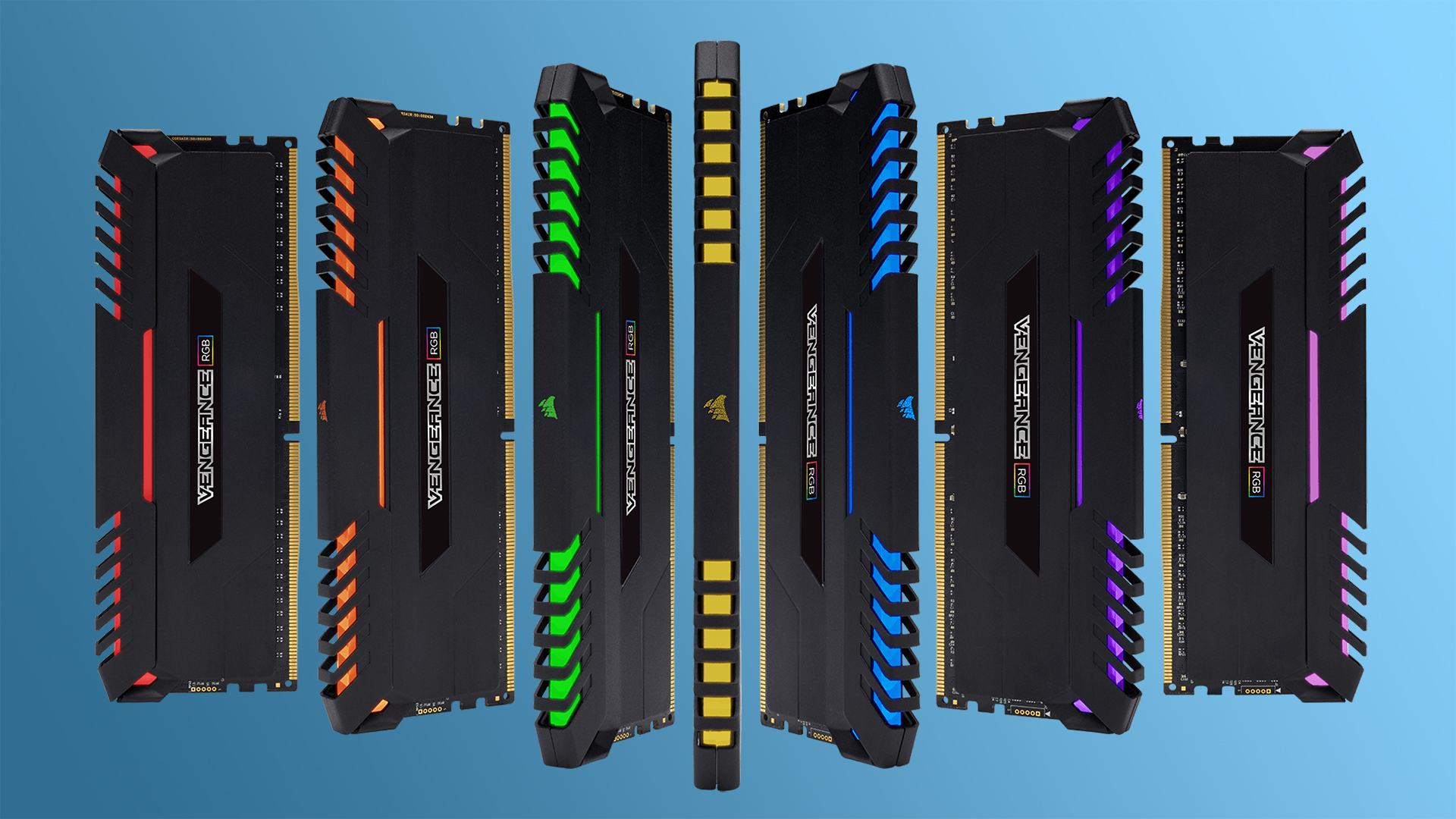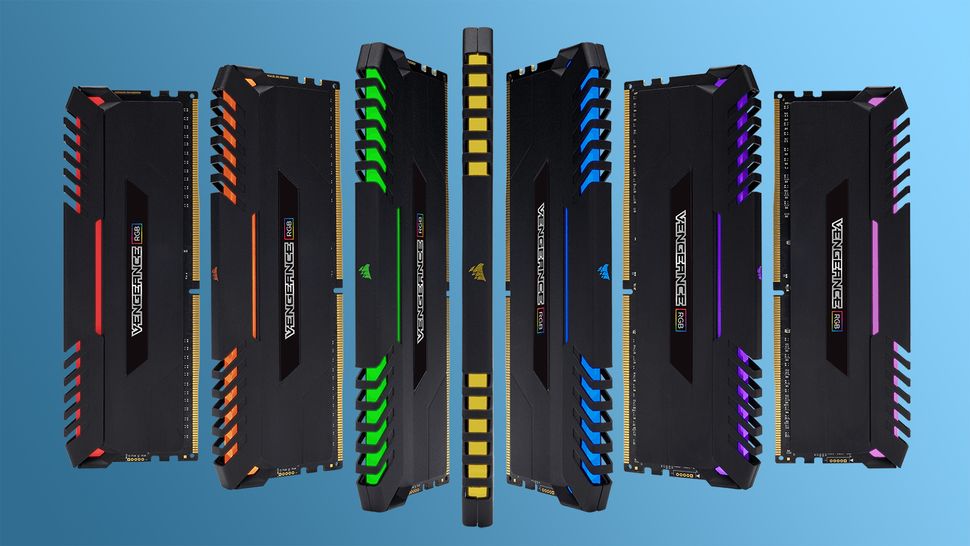 Corsair's Vengeance series of RAM has been knocking around for many years now and it's always a solid pick regardless of your use case. The 3,000 MHz RGB variant in particular is a fantastic all-rounder for those with motherboards that can only support DDR4 RAM since it's got a really reasonable price tag considering you're getting RGB and a beefy heatsink. While DDR5 has surpassed this generation in regards to speed, 3,000 MHz is still plenty fast for gaming right now – and more widely supported by a large number of motherboards. 
Best budget gaming RAM deal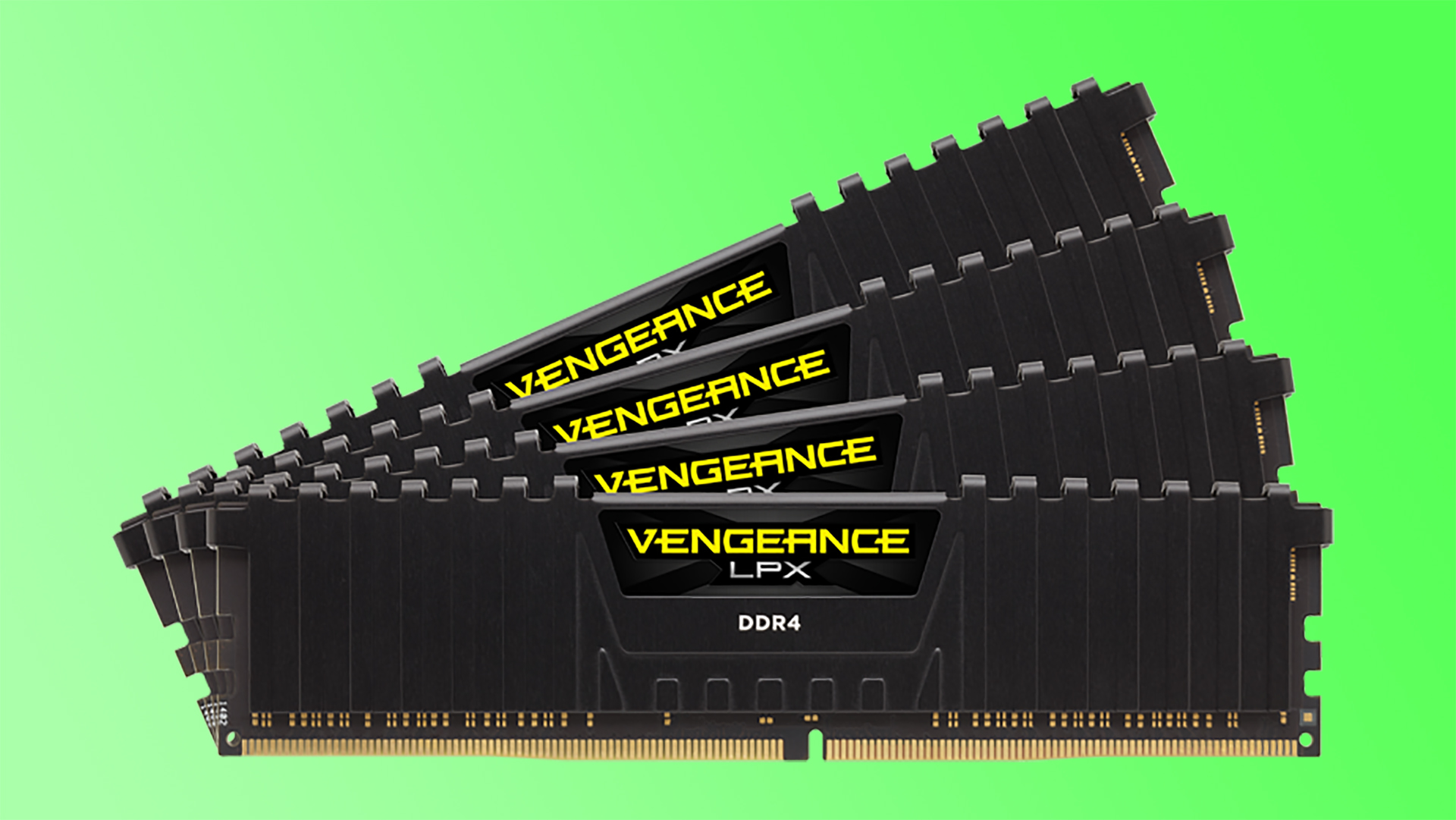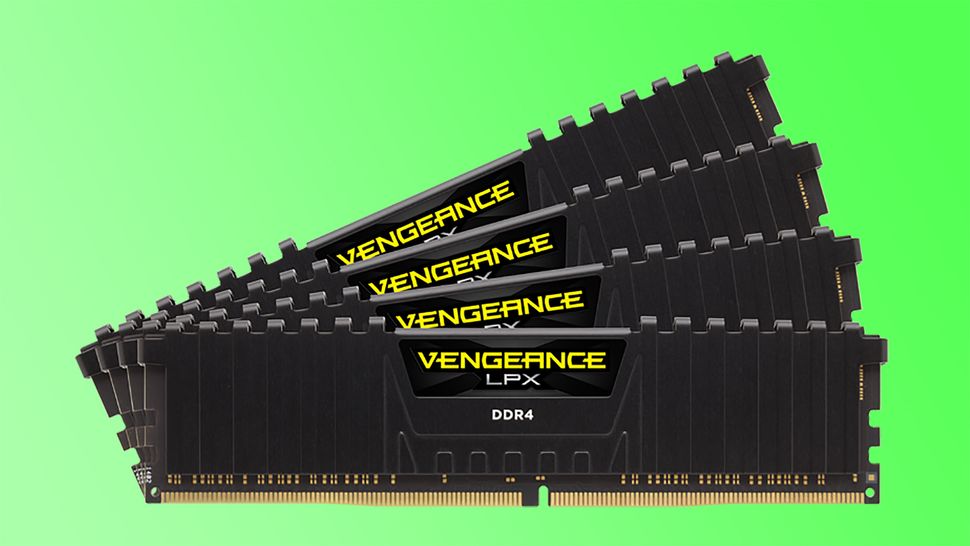 DDR4 RAM was pretty damn pricey when it first came out a few years ago but it's possible to get the standard 2x8GB setup on a fairly low budget now. If you're not bothered about bells and whistles like RGB the Corsair Vengeance LPX is a great choice. Not only is it widely stocked at most specialist retailers but it's reasonable price, low profile build, and number of clock speed variants makes it a really reliable purchase for both upgraders and builders on a  budget. It's of course not as speedy as DDR5 RAM, but it's going to be more than enough for most builds for the next few years.
Best RAM deal for gaming laptops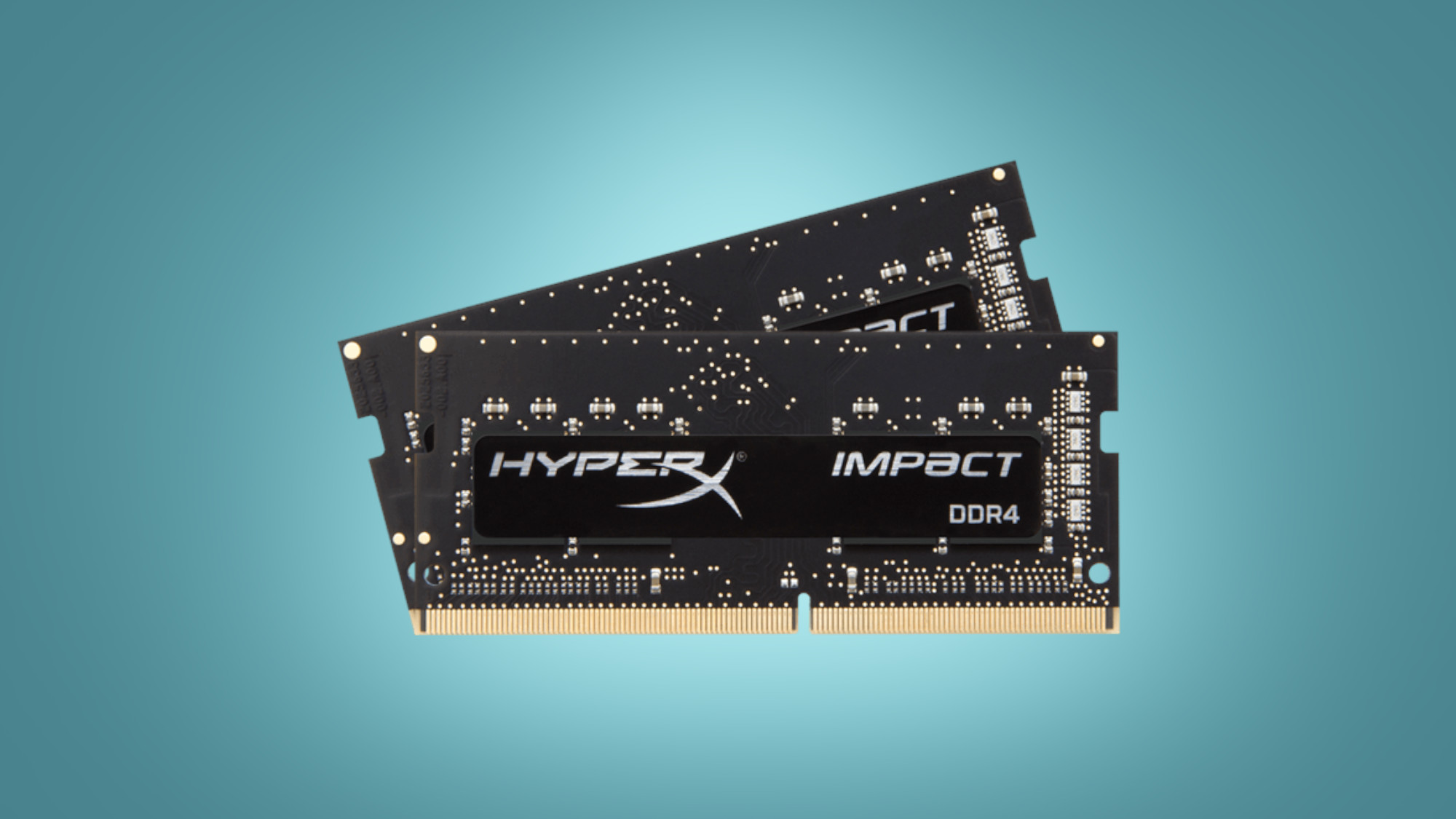 While some gaming laptops are starting to adopt DDR5 RAM, the vast majority of mobile gaming rigs are still running on DDR4-compatible motherboards, which means you'll probably want to opt for a pair of these widely available sticks (definitely check your model, though). Our choice for a solid, reliable, and fairly cheap RAM upgrade for gaming laptops is the Kingston HyperX Impact series. These low-profile sticks only draw 1.2V of power but are still capable of clock speeds of either 2666 or 3200Mhz, depending on which variant you go for. With great plug-and-play compatibility, the Kingston HyperX Impact will work with both Intel and AMD-based gaming laptops with no BIOS tweaks needed.
Best laptop RAM deal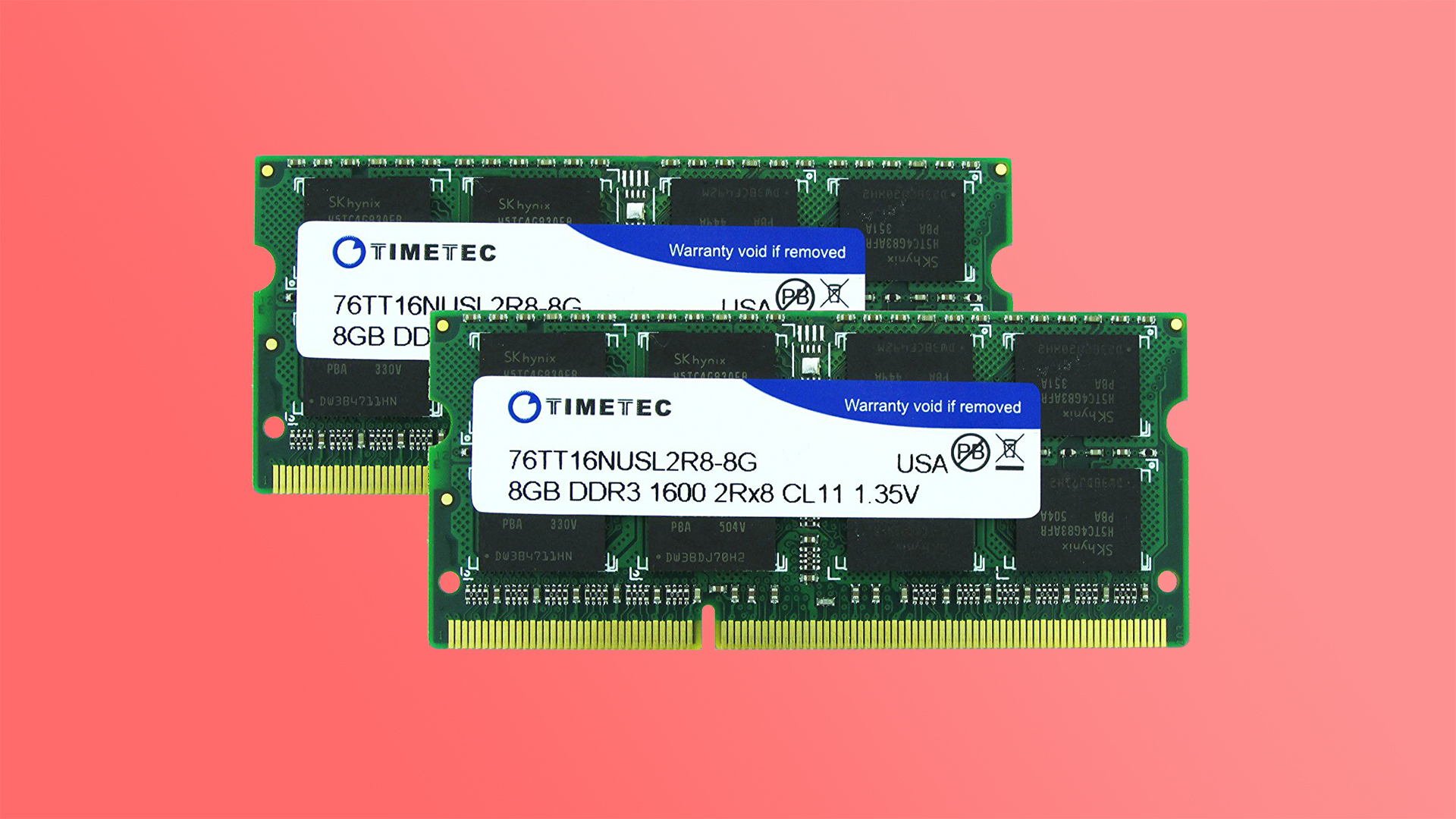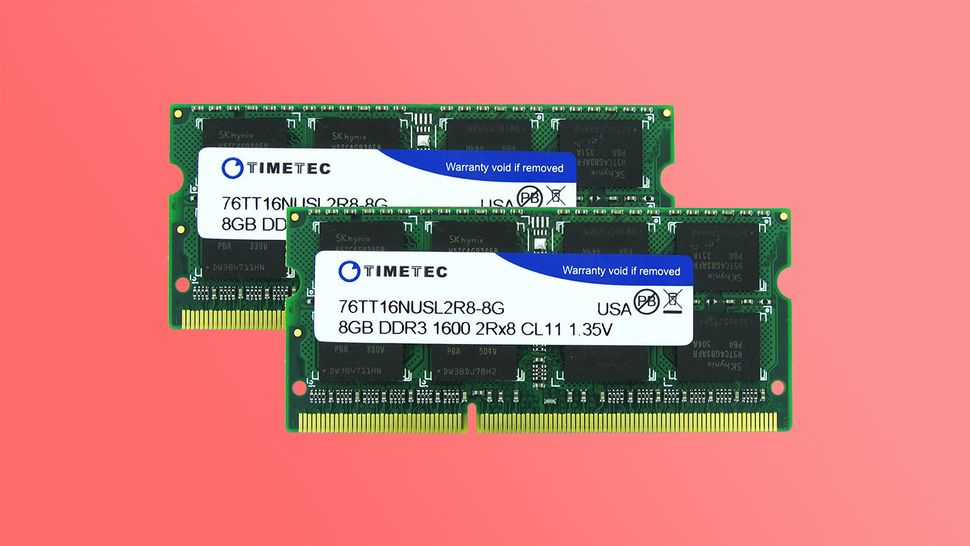 MacBooks aren't the only laptop that you can add extra memory to. As long as they aren't glued together, like a Surface Laptop, upgrading your RAM is one of the easiest things you can do to improve the performance of your notebook. TimeTic makes relatively inexpensive kits of Hynix IC RAM that could seriously bump up your memory capacity.
Best Mac RAM deal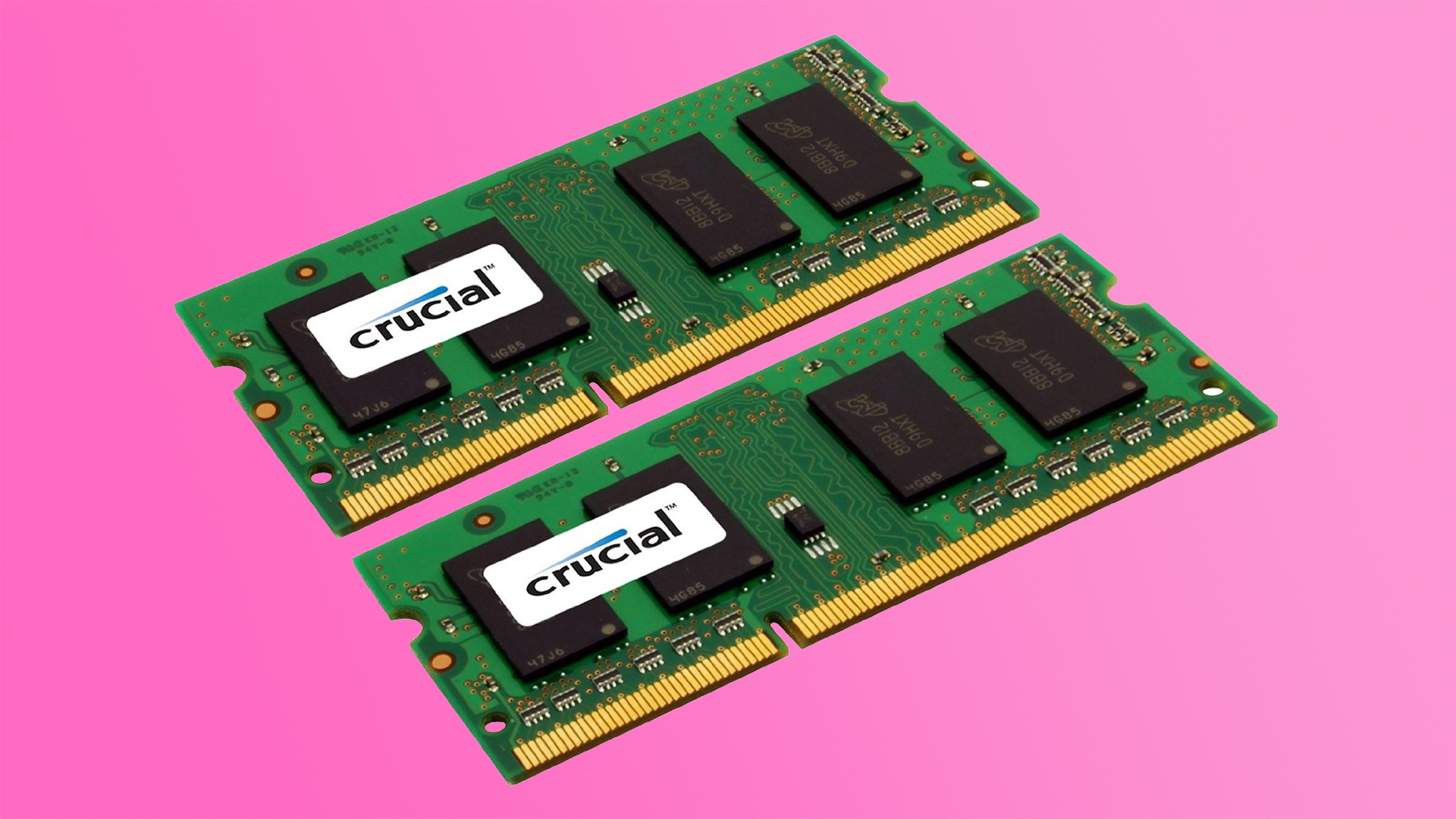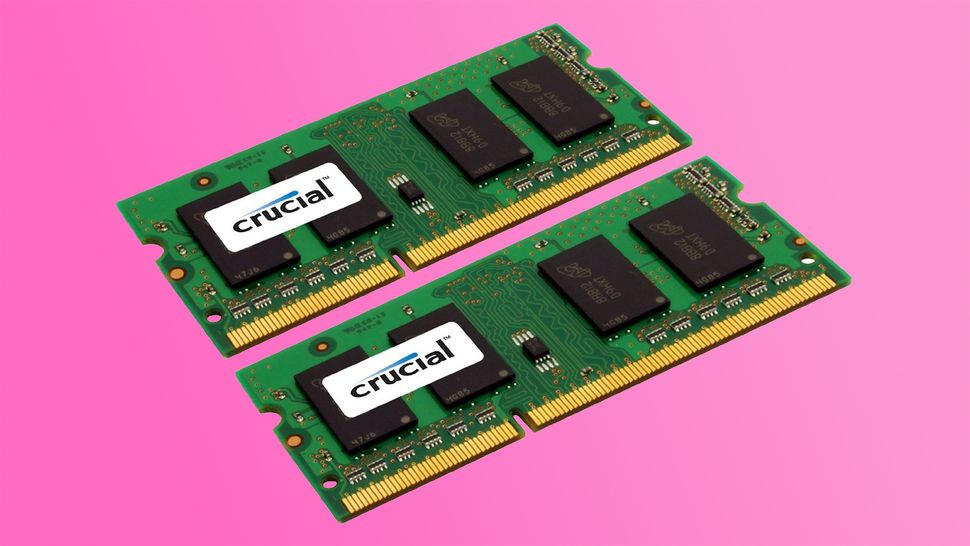 Running on an old Mac? Most of the newer models have soldered-in memory and are therefore unable to be upgraded,  but some of the older models can actually be upgraded (usually the ones released before 2013). Generally speaking, for these older models you'll need DDR3 RAM – which isn't the newest or quickest RAM on the market but it is still fairly widely available luckily. Our pick for RAM upgrades on legacy Mac models would be Crucial's DDR3 kits. Not only are they reasonably priced, but Crucial is a reliable brand that offers a number of choices for both 16GB and 32GB memory kits – more than enough for older Macs still in daily use.
What is RAM?
RAM is an acronym for Random-Access Memory. It is one of the fundamental pieces of the computing puzzle alongside the processor (or CPU) and classic storage (usually coined as ROM for Read Only Memory).
RAM is needed in order to facilitate data transfer to and from your system storage (can be hard disk drive or solid state drive). The processor is the one that does the compute, the calculations etc and just next to it sits the cache, which is a super fast version of RAM but only available in tiny amounts (up to a couple of hundreds of MB at most).
Then comes RAM (usually around 16GB on standard computers) and beyond that system storage. The further they are from the processor, the cheaper they are per unit storage and the slower they become.
Source link