If you're looking for a cheap monitor to improve your computing experience, then you've come to the right place. We've scoured online retailers from Amazon to Best Buy for the best cheap monitor sales and deals. Whether you're looking for a display with 4K resolution, a massive screen, or a way to improve your gaming experience, our list features the best cheap monitors for any desk or budget. 
Because excellent monitors can be picked up really cheap these days, and because you can pretty much hook up any device to an external display, a cheap monitor or two is always handy to have. Multi-display setups are particularly handy for those who require an effective working-from-home station, although most will benefit from the extra screen real estate.
To make things easier for you, we've split our selection of monitors into five categories, which include: the best general-use monitor, the best gaming monitor, the best professional monitor, the best curved monitor, and the best budget monitor. Our cheap monitor deals list is updated daily with the best prices from the top retailers so don't hesitate to bookmark this page and check in regularly.
What are the best cheap monitor deals?
Obviously, you've come to this list because you want to save money on a new monitor – but the motivation for finding a cheap monitor will vary from one person to the next. Maybe you need an everyday display to get you from one Zoom meeting to the next, or you're seeking a gaming monitor that'll do your gaming rig justice. Two factors to strongly consider, regardless of purpose, are size and resolution.
Size: You'll want a monitor that'll fit comfortably on your desk or table. Typically, monitors range in size from 15 to 30 inches (measured diagonally). Ultrawide displays, meanwhile, can top 50 inches and are fast becoming a preference among creative professionals and serious gamers.
Resolution: This refers to the amount of pixels a monitor can display. Higher numbers yield a sharper picture and more refined details. For graphics-intensive tasks – like gaming or video editing – you'll want something that's at least Full HD (1,920 x 1,080) or as high as 3,840 x 2,160 (4K).
Additional Features: Other features you'll want to consider will depend on the type of display you're shopping for. You can explore those more in-depth in our guides to the best general monitors, best gaming monitors, and best business monitors.
The best cheap monitor deals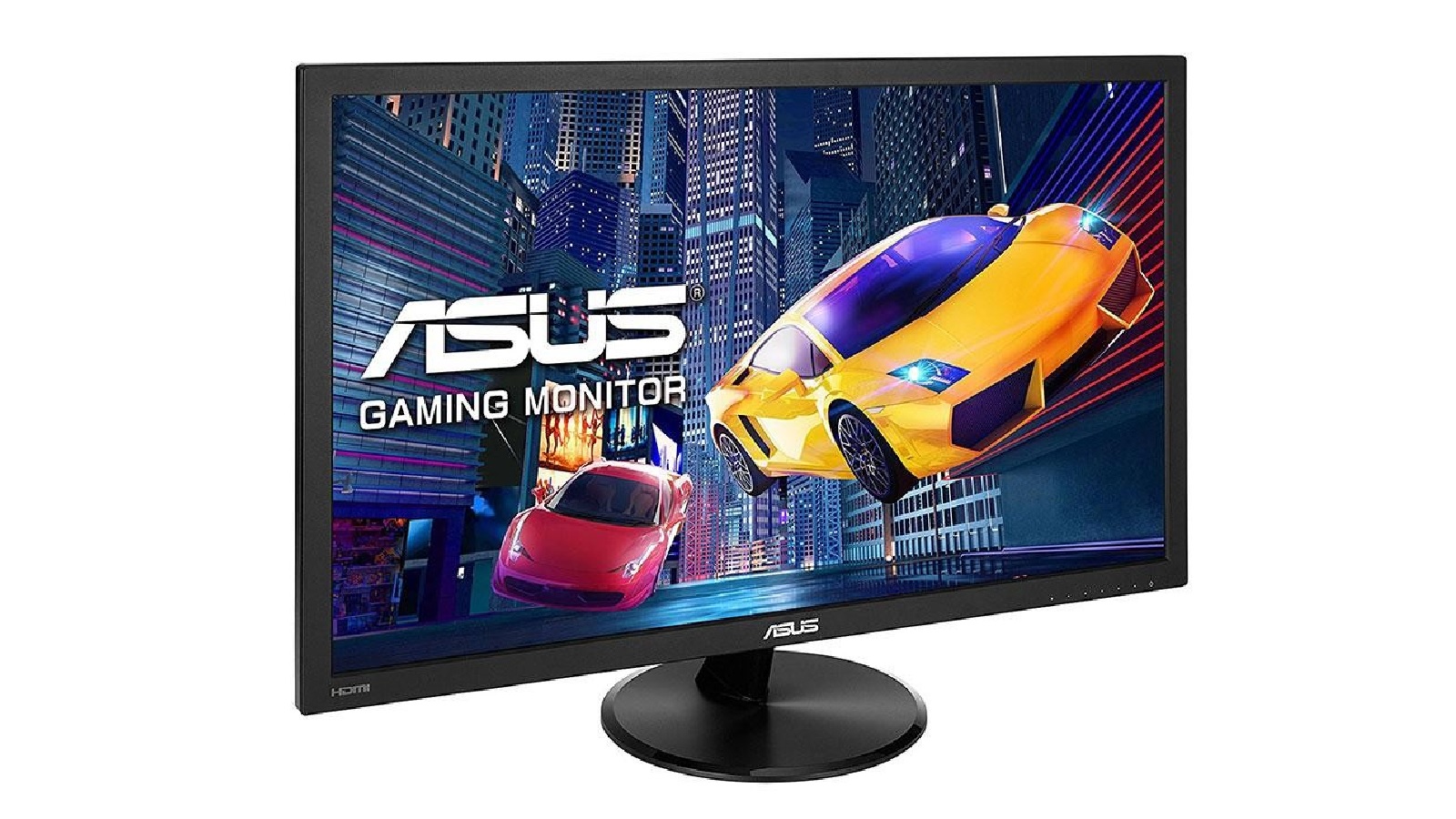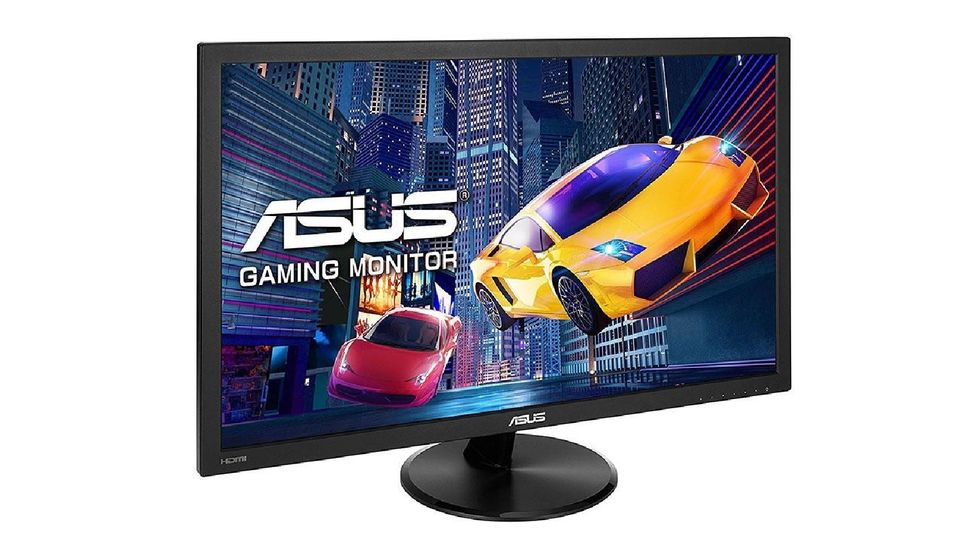 The Asus VP228HE is a fantastic budget monitor for light gaming or media streaming. Although it may 'just' be 1080p, you'll still be getting a fantastic display with bright color contrast and a vivid picture. And lest we forget its built-in bonus features – from GamePlus Technology to EyeCare Technology.
Yeah, it only has a 60Hz refresh rate but there's still a 1ms response time coupled with a flicker-free screen to keep everything moving right along.  At under $200 / £200, you'll be hard-pressed to find anything as remarkable as the Asus VP228HE at this price point.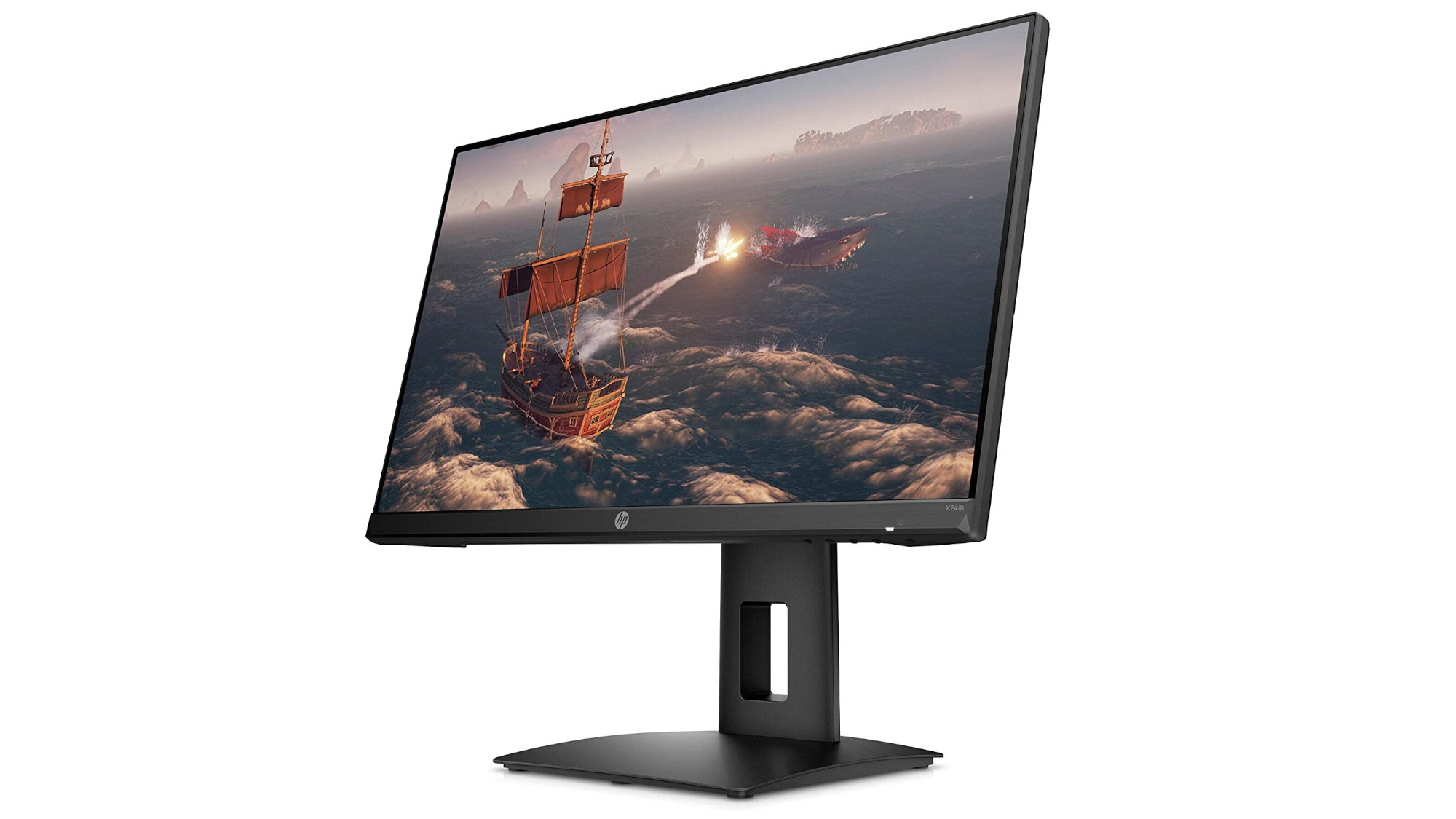 While it's not the absolute cheapest monitor deal on the market, the HP X24IH gets our pick for gamers on a budget. For the price, it's a blazingly fast 24-inch model that packs in a ton of really impressive specs for the money.
Foremost amongst specs these are the 1ms response rate and 144Hz refresh rate, which are fast enough to keep up with the most competitive gaming scenarios. Having an IPS panel at this price point is also fantastic, enabling some really gorgeous colors and decent viewing angles.
If there's a downside for the HP X24IH its that it's only 1080p resolution, which may not be enough for some depending on your setup. 1080p still looks great on a 24-inch monitor, however, and it enables a set of specs that you just won't find on 1440p gaming monitors anywhere near this price.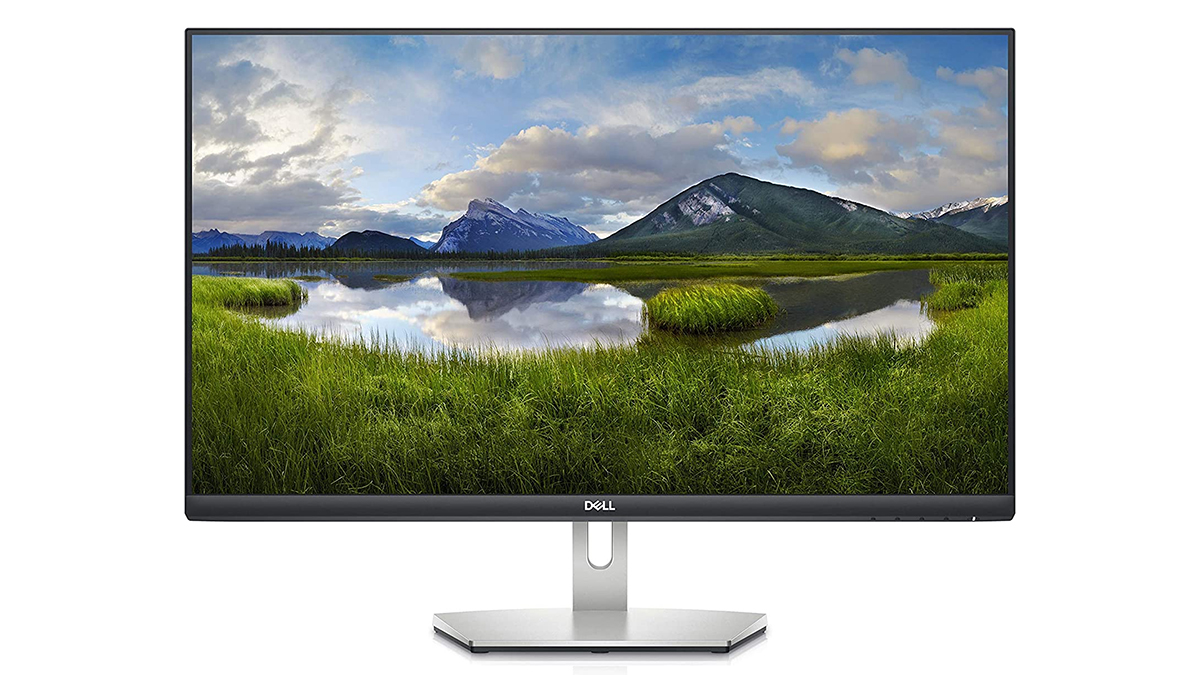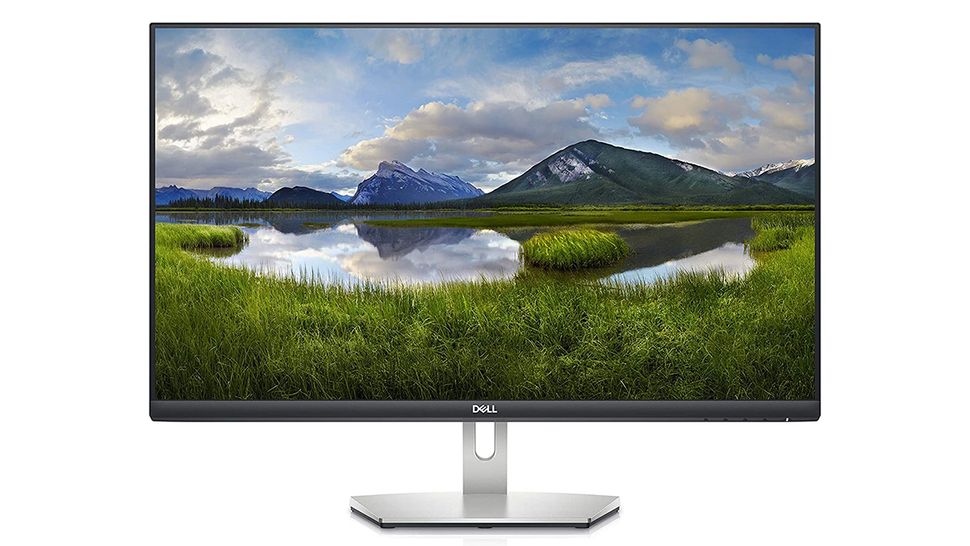 The Dell S2721D is a solid and affordable QHD monitor that'll suit general users and casual gamers alike. It boasts a gorgeous 27-inch 1440p display, a 75Hz refresh rate, and a vivid IPS panel that hits 99% of the sRGB color gamut – which also makes it a decent choice for editing photos and video.
Aesthetically, the Dell S2721D is quite breathtaking with three-sided ultrathin bezel. Situated on the rear are a pair of HDMI 1.4 ports, DisplayPort 1.2, audio line-out, and a security lock slot. (Curiously, it doesn't have a single USB port.) Making space for this Dell monitor will be easy since it can be oriented horizontally or vertically.
For a no-frills QHD home monitor, the Dell S2721D is an excellent value buy. The built-in 3-watt speakers are weak, though, so think about picking up one of the best computer speakers with the money you'll be saving on this cheap monitor deal.
Read the review: Dell S2721D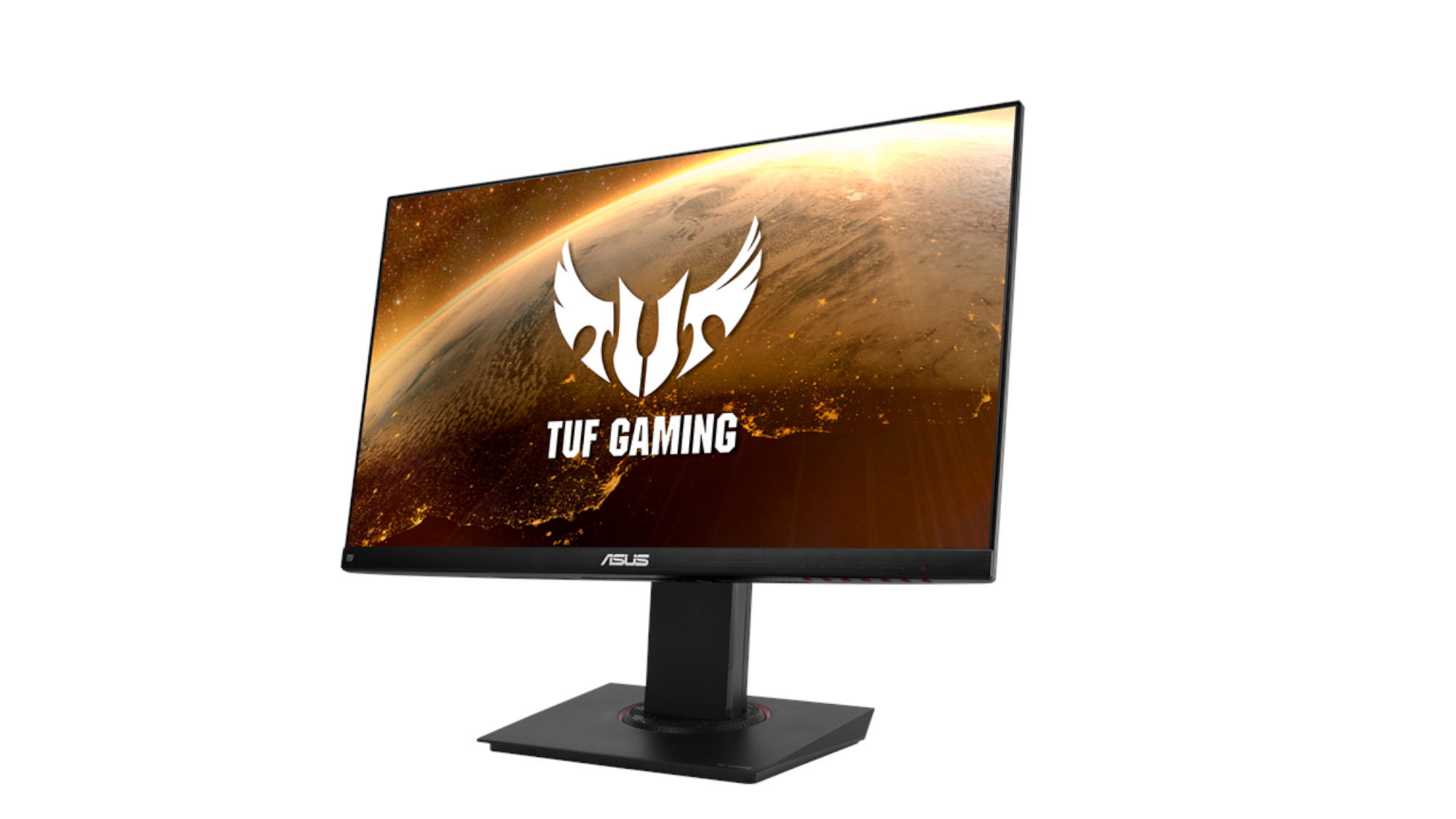 The Asus VG289Q is a few years old now but it's still one of our favorite gaming monitors here at TechRadar. It's easily one of the stronger options if you're looking for a fairly speedy monitor that can handle 4K gaming but want to keep the budget fairly reasonable.
In a world where 4K gaming monitors can still cost north of $600/£600, the Asus VG289Q offers fantastic value in comparison. We were particularly impressed by the color rendition, sharpness, and detail on this model when we reviewed it back in 2020.
If there is a downside, however, it's that it's not the fastest gaming monitor on the market due to its 5ms response time and 60Hz refresh rate cap. Compared to even cheap 1080p gaming monitors these aren't anything special, so the Asus VG289Q is best utilized by those who want top-notch visuals on a budget, as opposed to the speediest monitor for competitive gaming.
Read the review: Asus TUF Gaming VG289Q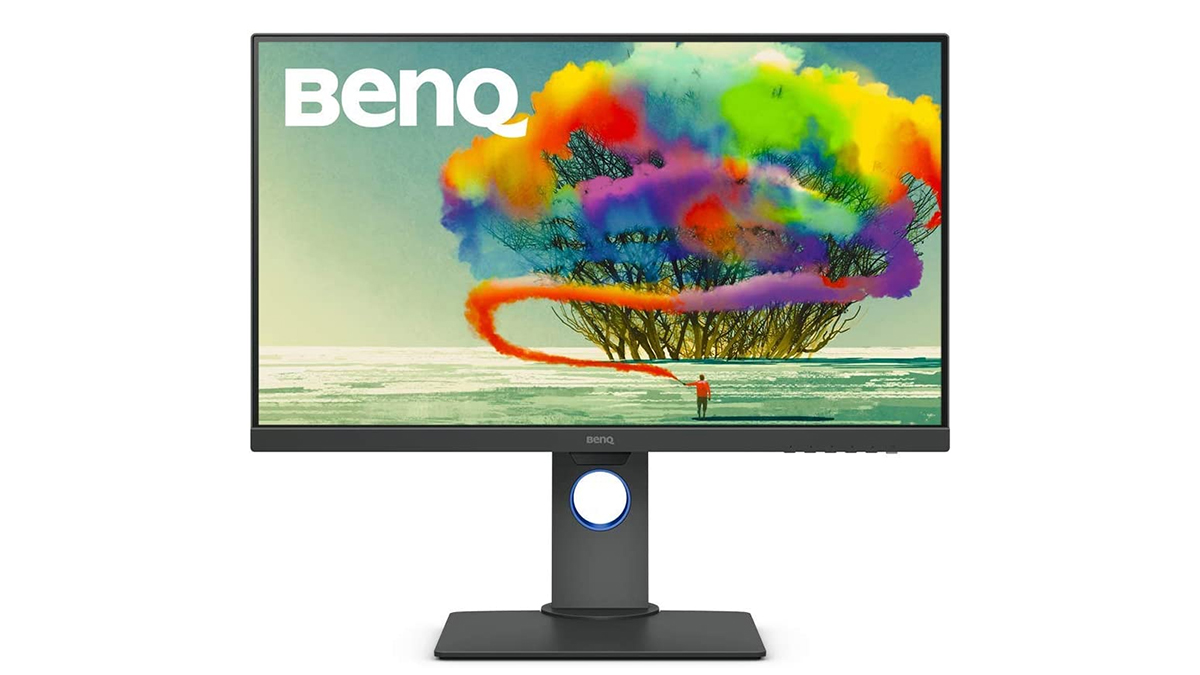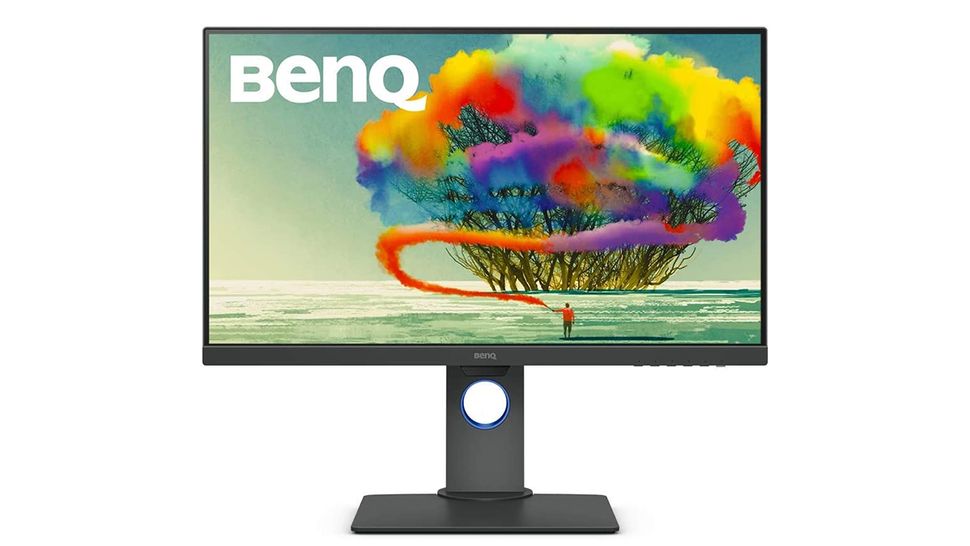 The BenQ PD2700U is a no-nonsense 27-inch 4K monitor that'll fit well in any (home) office. You'll be sacrificing some bells and whistles here, but in exchange you'll receive plenty of pixels (for lots of detail), accurate colors, and professional calibration straight out of the box.
If you intend to stream some 4K shows or movies in between Zoom meetings, you may find yourself impressed with the BenQ PD2700U's razor sharp picture. But allow us to be clear: this monitor's MO is productivity and content creation. When it comes to serious computing, the BenQ PD2700U truly shines.
Read the review: BenQ PD2700U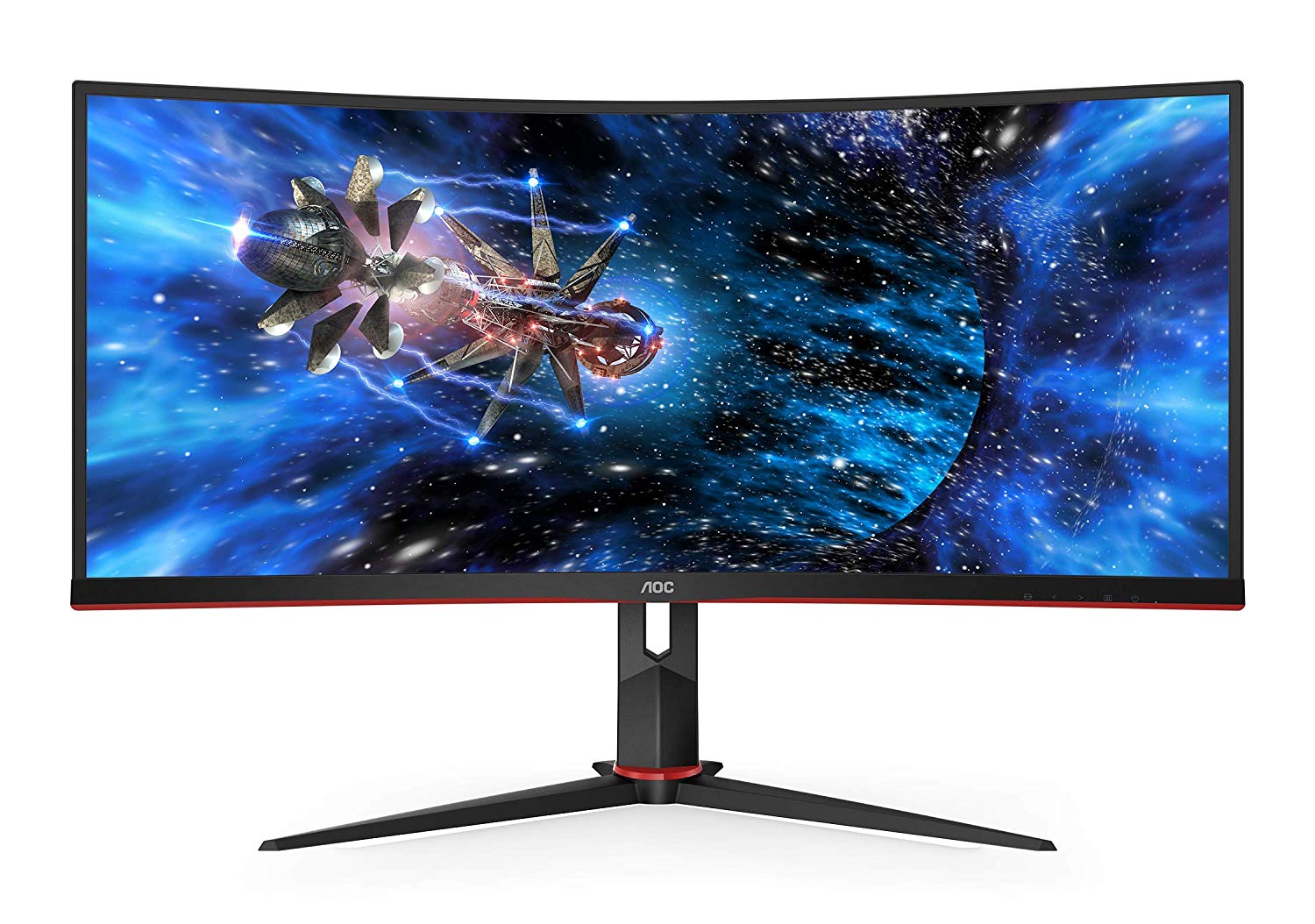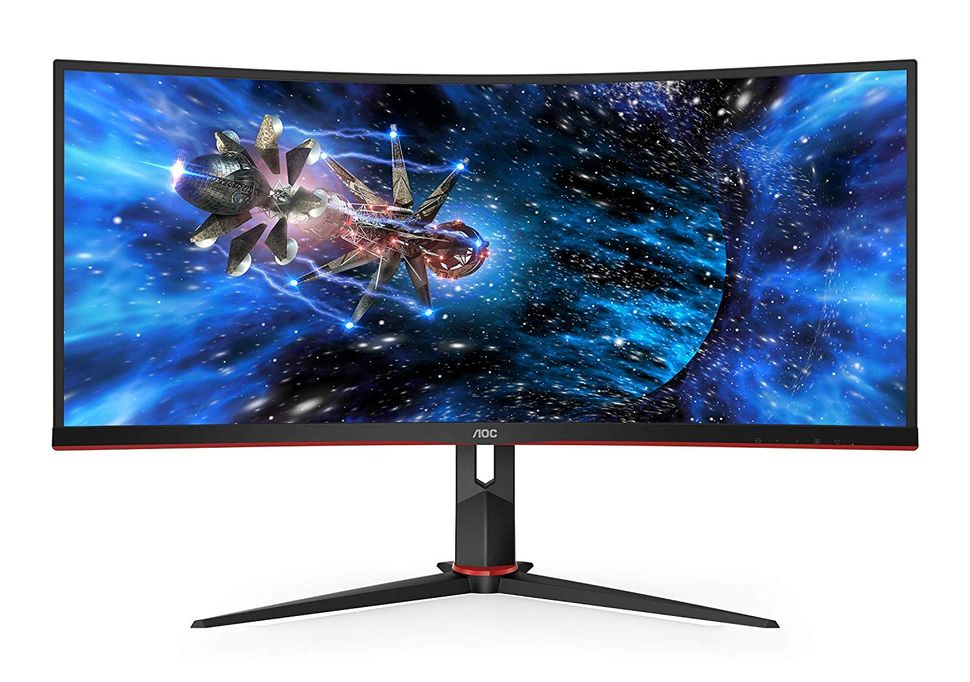 The AOC CU34G2X has plenty going for it at its price point. Standout features of this 34-inch curved display include QHD resolution, a 144Hz refresh rate, 1ms response time, and AMD Freesync. Its curve radius (1500mm) isn't overwhelming. In fact, the AOC CU34G2X provides quite an immersive experience, especially once you don a pair of solid gaming headphones.
Design-wise, the AOC is rather…forgettable. But it'll really help to look past that caveat because its performance is anything but forgettable – especially at this price.
Read the review: AOC CU34G2X
---
Read more about monitors:
Source link