Since its inception until the launch of its own Silicon, the Mac Pro was Apple's fastest computer and continues this aura of greatness till now. More people are interested in Apple's most expensive product than in its smaller sibling, the Mac Studio. That may come to change after the latest refresh that saw the Mac Pro and the Mac Studio get exactly the same components with the only significant difference being the expansion capability of the Mac Pro (alongside a much more powerful PSU) and a much higher price tag.
The future of the Mac Pro, as one of the best workstations around, hinges on what to make of that feature; the Mac Pro is the only Apple product that can be modified post purchase but compared to previous generations where you could swap the GPU, SSD, memory modules etc, the new Apple Silicon Mac Pro is seriously limited. 
You can't plug in a GPU (or an external GPU for that after) and Apple seems to be happy that you don't need to plug in its own $2,000 accelerator card. Its press release even promotes it as a freebie, saying Now every Mac Pro has the performance of not just one but seven Afterburner cards built in. That also presumably applies to the Mac Studio.
Apple's use cases include DSP cards, SDI I/O cards as well as storage and networking: a look at the cards listed in the keynote confirms this.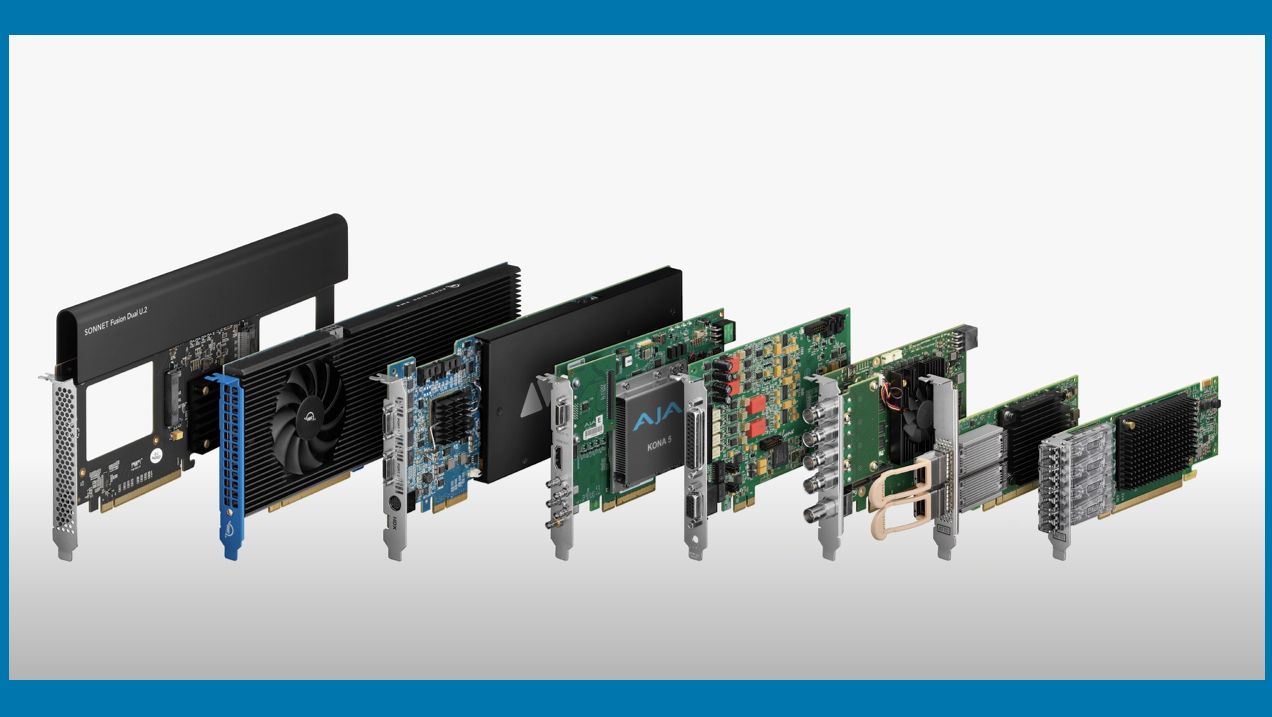 Mac Pro to die of a slow death?
I reached out to two experts from Puget Systems, a boutique PC workstation vendor to comment on the Mac Pro announcement. Even if they compete with Apple for a share of the workstation pie and their views may reflect some bias, both point out to what looks like obvious shortcomings.
Apple specifically calls out rendering performance in Octane, Redshift and Blender in the keynote and, according to Kelly Shipman, the company's resident hardware expert, the lack of GPU support is very limiting for rendering. 
"The 192GB shared memory is nice for extremely large scenes, but if the scene is that large, then it will also need a significant amount of computational power to render quickly. Because the new M2 Ultra is essentially two M2 Max working as one, we can look at public results from Blender and Redshift to get a sense of how they compare." He noted.
"In Blender, a 38 core M2 Max has a score of 1900, so the M2 Ultra should be just shy of 4000. This puts it in range of an NVIDIA GeForce RTX 3070 Ti, while an RTX 4090 is 13,000. A similar story can be seen in Redshift where the predicted render time will be 4 minutes, roughly in the 3070 range, while a 4090 is just 1 minute.
However, because the Mac Pro does not support additional GPUs, the system cannot be upgraded to a faster render, and cannot benefit from having multiple GPUs in the same system. The previous Mac Pros allowed for multiple GPUs giving artists ways to improve their render times. This is unfortunate as many of these 3D applications have been putting in a lot of effort to get their renderers onto OSX, but Apple has chosen to step away from GPU support."
And that's one aspect worth dwelling on: The last Intel-based Mac Pro was launched four years ago and we cannot predict when the next one will be unveiled. The Mac Studio has, seemingly, embraced a yearly refresh cadence. So should creative professionals stick to the current Mac Pro, knowing that they may or may not be in a position to upgrade next year or just bite the bullet and move to the far cheaper Mac Studio and change every year?
I believe (and it is a sentiment shared with other in the industry) that the Mac Studio is going to be more popular as Apple eliminates any core component differentiation. As Matt Bach, from Puget Systems puts it, "Without GPU support, I honestly don't really know what you would use all the PCIe slots for on the Mac Pro".
Source link