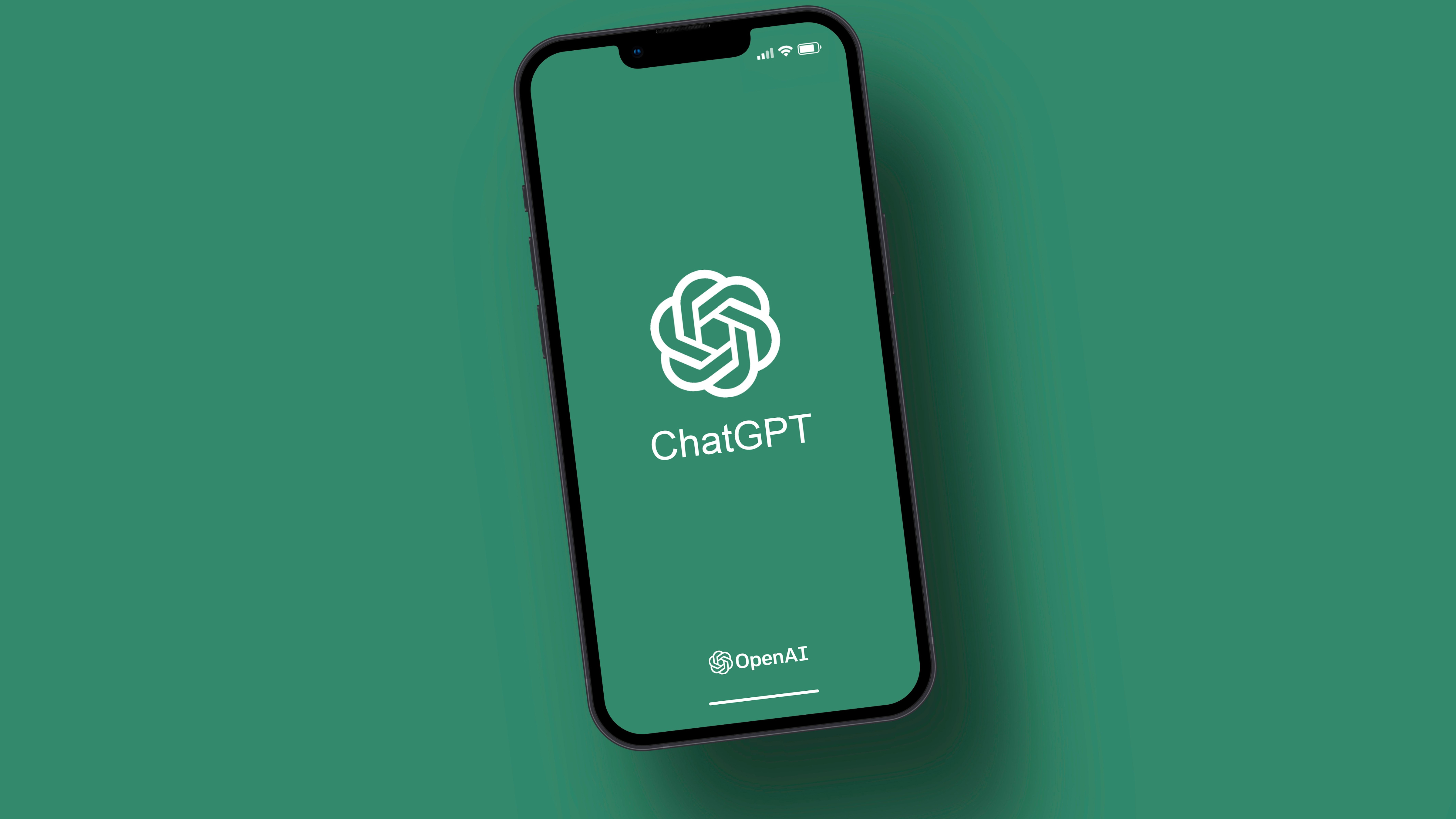 OpenAI has announced a few new updates for the iOS app, which include Shortcut integration and accessibility improvements. This is a positive step forward when it comes to bringing ChatGPT closer to our everyday lives.
ChatGPT is an artificial intelligence chatbot that generates text responses to answer your queries. It's gained massive popularity in recent months, providing the backbone for Microsoft's Bing AI search and can be used to draft letters, correct copy, make jokes and a whole lot more.
The new updates announced by OpenAI will now allow you to create a ChatGPT prompt in Shortcuts and save it as a link between the artificial intelligence tool and other apps on your phone.  If you're unfamiliar with iOS Shortcuts, the app allows you to automate simple tasks to save you time. For example, getting directions to the next event in your calendar. you'd create the Shortcut so that when you have an event in your calendar, you'll automatically have directions pop up with a simple Siri command.
You can ask ChatGPT to answer a problem or look something up and message whatever you find to a friend or save it as a note. Shortcuts on Apple devices have allowed users to really customise their iPhones and iPads, so it'll be interesting to see how people weave ChatGPT into this creativity.
Another notable update is the increased integration Siri now has with ChatGPT. You can now ask Siri to bring up the ChatGPT app or create these shortcuts. This may not be the ChatGPT/Siri romance we've been waiting for, but it is a start, at least.
You can also now drag and drop messages out of the ChatGPT app's interface and drop it into other apps on your phones. So, if you get a response you want to share with your friends or drop it into your email or notes app you can hold the response, drag and drop it into the desired app and boom! No more tedious copy and paste.
Bringing AI across platforms 
OpenAI utilizes Whisper speech recognition on ChatGPT for voice input, which is a boost for the accessibility of the app as you can now dictate your questions and responses to the bot if and when needed. This way iPhone users that rely on speech-to-text facilities have a chance to use the AI app comfortably.
ChatGPT will be bringing these new features to iPads moving forward, introducing them to tablets in a more natural way than you can use right now. Before the better iPad support, users were restricted to the tiny iPhone-sized display. Now it will take up the whole screen as normal iPad apps would, providing a more user-friendly experience.
The updates act as a further push to expand access across Apple platforms and remove the restriction of only having access in your web browser.  There is no clear indication from OpenAI as to when these new features are coming, so we expect the app to get an update soon. If you want to download the app you can simply type 'ChatGPT' on the Appstore and create a ChatGPT account. Bear in mind the official app is only available on iPhones for now.
While ChatGPT continues to make strides in its presence on Apple devices, it looks like Android owners will still have to wait for an app. The blog post does end on a positive note for non-iPhone users: "P.S Android users, you're next! ChatGPT will be coming to your device soon".
Source link