Like clockwork, each new year brings with it a new version of Android – and this year it's the turn of Android 14 (or Android Upside Down Cake, as it's codenamed). In the coming months, then, you can expect a major upgrade to your Android phone, with new features and potentially a new look on the cards.
We've got two or three months to wait until Android 14 does formally arrive, but the operating system update has already been announced, and several betas have launched, with Android 14 Beta 3 being the latest at the time of writing. 
We thought we'd hear more about Android 14 at Google I/O 2023, but Google's annual showcase was dominated by Google Bard-related announcements. That said, Google did make mention of a few new customization options coming with Android 14, which we've detailed below. 
In this guide then, you'll find details of when Android 14 will launch in finished form, along with all the other information we have about the software update so far; both rumored and confirmed. As soon as we hear anything new we'll also add it to this article, so check back regularly for updates.
Cut to the chase
What is it? The next version of Android
When is it out? Probably August or September
How much will it cost? It will be a free upgrade
Android 14 release date
Android 14 was announced by Google on February 8, 2023, and the first Developer Preview launched on the same day. As of June we've reached Android 14 Beta 3. 
Google also shared a timeline for the rollout of Android 14 versions, and as of June it's stuck to that timeline, with the Beta 3 release also being the point at which Android 14 reached 'platform stability', which means the point at which developers don't need to worry about subsequent changes that might affect their apps.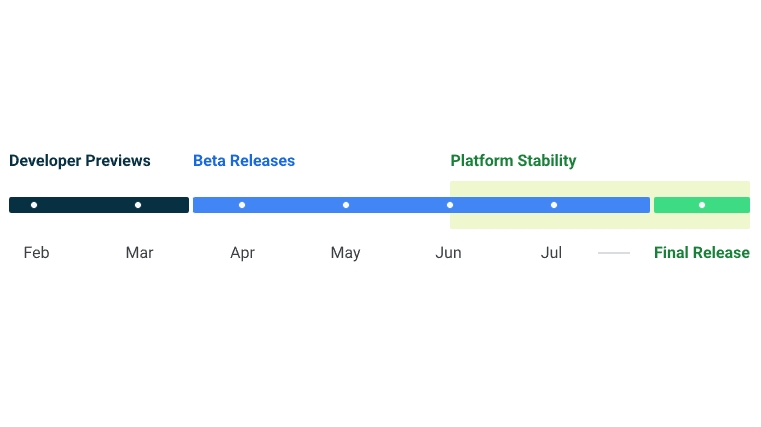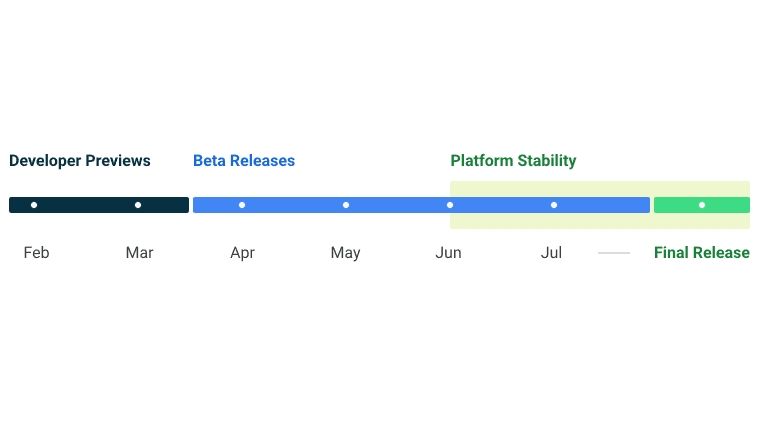 The final beta is planned for July, with the actual finished release not being given a month yet in the timeline, but August or September seems likely, as there's unlikely to be a huge gap between the final beta and the finished release.
Plus, August and September have been the most common release months for new Android versions in recent years – though Android 12 didn't launch until October of its release year.
Android 14 supported phones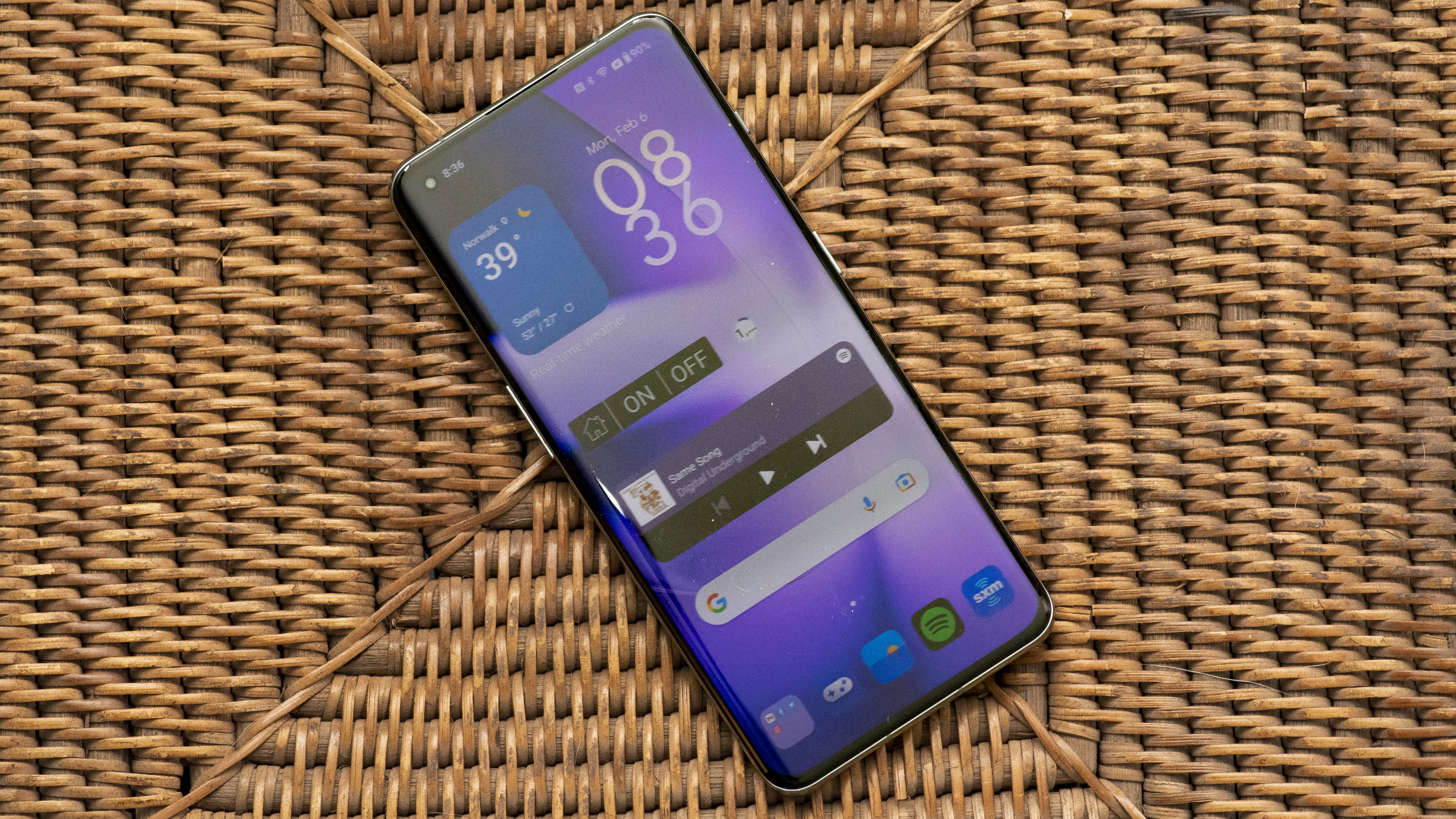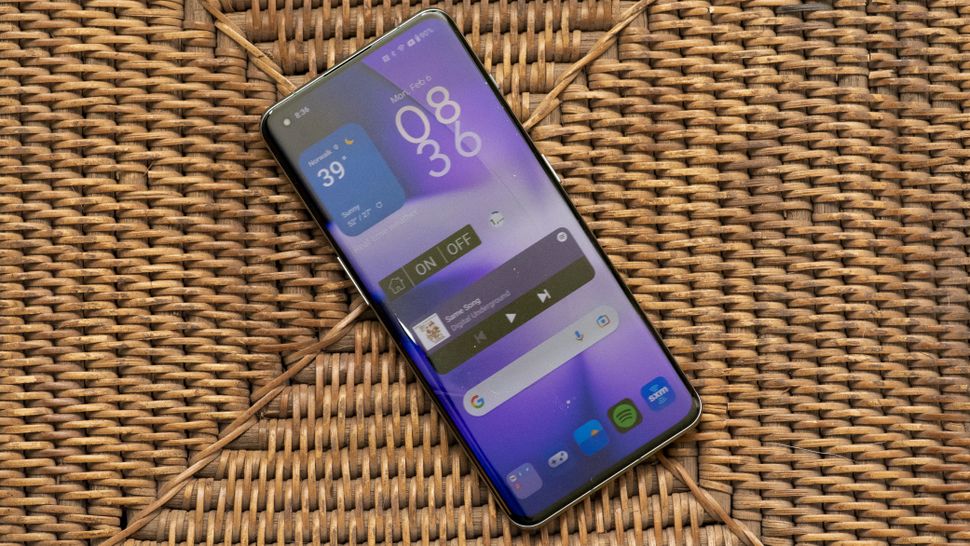 If you've used Android for a while then you'll know it isn't like iOS, where every phone made in the last five years or so gets the new version on day one. With Android, support is a lot more volatile, and many phones are left waiting months to receive their tailored update.
That said, if you have a recent Google Pixel phone, then you will definitely be getting the update, and probably on day one.
The Pixel 7 series, Pixel 6 series (including Pixel 6a), Pixel 5 series, and Pixel 4a 5G all support the Android 14 developer preview, so you can pretty much count on them all getting the finished version, too. Older Pixels won't, though. This includes the Pixel 4a, which came out just two months before the Pixel 5 and 4a 5G. 
Beyond that, most other phones that came out in the last year or so will get it, and many phones that are a couple of years old will, too, as will some older handsets.
Many Samsung phones qualify for four years of operating system upgrades, but that policy only applies to recent handsets, which would have gotten Android 14 anyway; devices like the Samsung Galaxy S23 series, the Samsung Galaxy S22 series, the Samsung Galaxy Z Fold 4, and the Samsung Galaxy Z Flip 4.
Other recent big-name phones like the OnePlus 11, OnePlus 10 Pro, Sony Xperia 1 IV, and the Xiaomi 12 will, of course, get Android 14 too. But so will most niche smartphones, just as long as they're recent models. Again, though, many of these phones won't get the update on day one.
The Nothing Phone will also be getting Android 14 and participating in the Android 14 Beta. Despite being a small brand that would ordinarily be expected to be terrible with updates, it's an enthusiast one, and the CEO Carl Pei has his finger on the pulse of its biggest supporters. "Google has been an early supporter of Nothing and both teams are dedicated to working closely in implementing feedback to deliver the best user experience," Pei said. 
The following device-maker partners were announced as offering the Android 14 Beta following Google I/O 2023:
iQOO
Lenovo
Nothing
OnePlus
OPPO
realme
TECNO
vivo
Xiaomi
You'll find details on how to sign up to the Android 14 Beta in the below section. 
Android 14 beta
Alongside the Developer Previews, Google has released the first few Beta builds for the Android 14 preview. Not all the headline features are necessarily going to be in these betas though, and you can expect bugs, so we would still recommend holding on to Android 13 until the finished release lands. 
If you are set on trying Android 14, it depends on whether you want to get the Developer preview or a public beta. We'd recommend the latter unless you actually are a developer, but for the former you can head to the Android developer site to get it. Should you want to grab it as a member of the public, you can head to the Android beta site for that.
For more in depth instructions, check out our how to download the Android 14 beta guide.
Android 14 features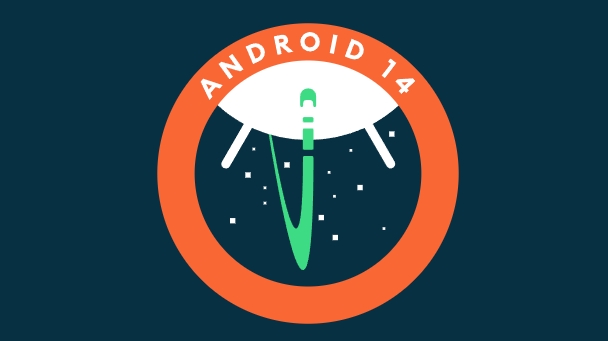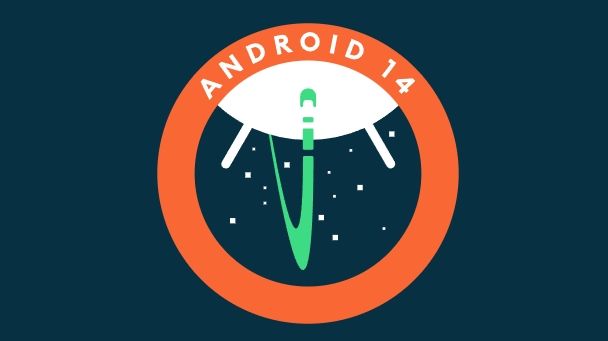 Android 14 is focused primarily on improving Google's generative AI support and refining a lot of what you'll find in Android 12 and 13. This means that, for example, the customizability features introduced in Android 12 and 13 with Material You are now supercharged with generative AI. You'll be able to build your own wallpapers and even add new lock screens thanks to Android 14's enhanced customizability. With the new Pixel Fold and Pixel Tablet releases, Google has also done a lot of work to make apps work better on tablets which will bear out in Android 14. 
You'll find the most significant expected features below.
Enhanced lock screen customization
With Android 14 Beta 3, Google added lots of improvements to lock screen customization, allowing Pixel owners to choose the style, size, and colors of the clock on the lock screen.
You can also choose two shortcuts to display on the lock screen, from a selection including Google Wallet, do not disturb, mute, a QR code scanner, device controls (for smart home devices), a flashlight, and video call.
Improved Find My functionality 
At Google I/O 2023, Google teased a range of updates coming to its Find My Device service with Android 14. For instance, in a similar fashion to Apple, you'll soon be able to leverage the millions of Android devices out in the wild to help find your missing Pixel phone, buds or watch, should you lose one of those items. 
Also, Google will integrate third-party trackers – including Apple AirTags – into its Find My service, and alert you if you happen to have an unknown tracker on your person (as Apple does already).
Satellite communication
The iPhone 14 series sports emergency satellite communication for when there's no cell signal, and Google is building support for this feature directly into Android 14, so soon it might be common on Android phones too.
Of course, Android phone makers will still need to choose to support this feature and equip their handsets with the necessary hardware, but native software support may make them more keen to do so.
Sideload securely
In an effort to save people from downloading malicious apps, Android 14 will stop users from sideloading apps aimed at ancient versions of Android.
Apps on the Google Play Store already have to be aimed at fairly recent versions of Android, but currently there's nothing to stop users from going to third-party stores or websites and getting apps built for even the very earliest Android versions.
That's not secure, as hackers can create apps that target flaws in these earlier operating system versions, so with Android 14, wherever you get your apps from you should be a little safer from these vulnerabilities.
Locked-down accessibility services 
Google now says that apps uploaded to the Play Store which aim to use accessibility services will now be restricted from using them unless they are truthfully reporting their intention. This means they would have to genuinely serve users who require these advanced accessibility services. Google's Talkback app, for example, allows users to have their screen contents read out. That user case would qualify as a genuine accessibility need. 
This also means that an app can't claim to use a shortcut or tool intended to mitigate the effects of disabilities to trick users into transferring money to someone else's account. At the same time, this means customization or functionality hacks that relied on accessibility services can no longer work.  As this is approximately the 100th time Google's tried to lock down its accessibility services for safety and security reasons, we can only assume their developers are well prepared at this point. 
Proper passkey support
Android 14 seems to be bringing in full support for passkeys, which could mean the days of passwords are numbered.
Passkeys are a more secure alternative to passwords, and they work via sets of encryption keys. While passkey support already exists in Android, currently the keys have to be stored within Google's own password manager system, whereas with Android 14, third-party password managers like Dashlane and LastPass will be able to store the keys, so you don't have to be tied to Google's own security.
Regional preferences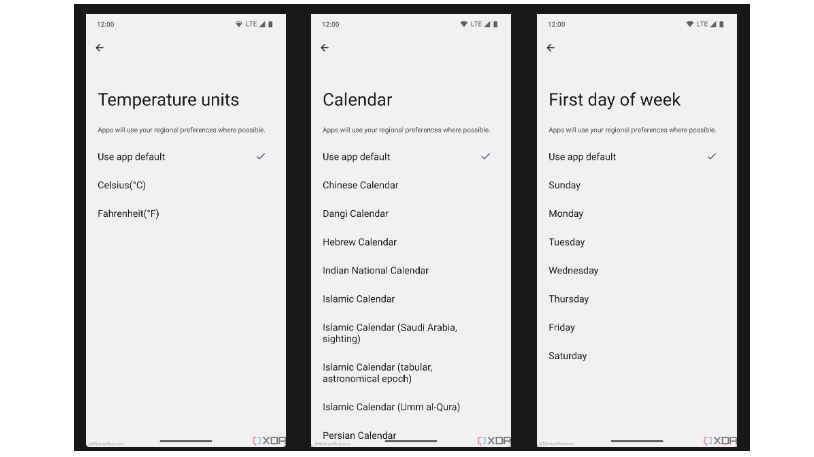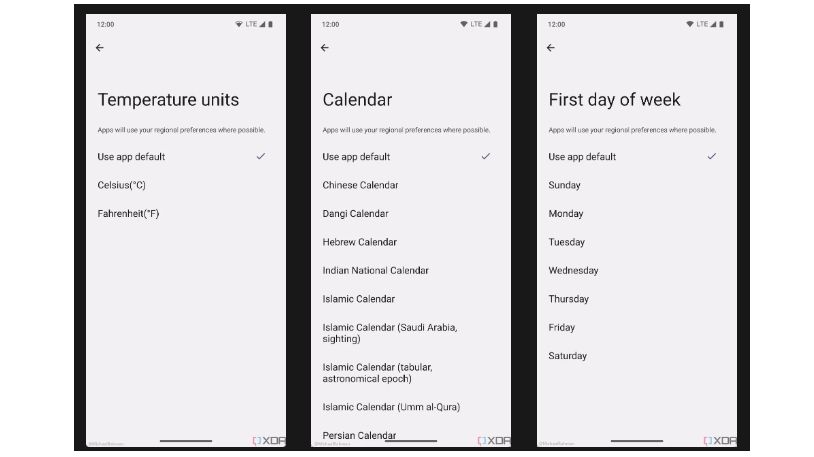 One other feature being tested for Android 14 – as spotted by XDA Developers – is the ability to set your preferred temperature units, first day of the week, calendar type, and number system, which will then be applied across apps.
Health Connect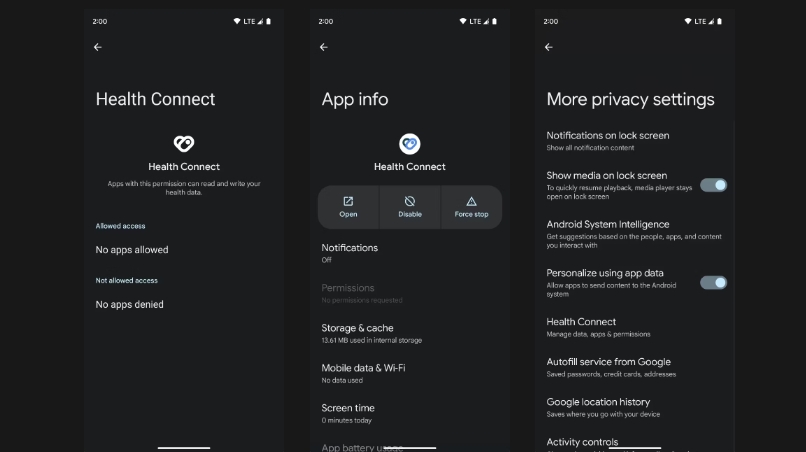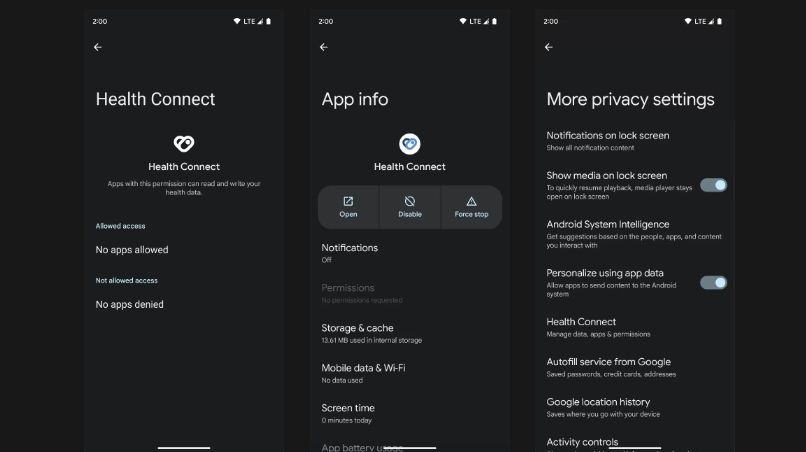 Health Connect lets you sync data between your health and fitness apps and devices, so that you can potentially see all of this data in one place. It's not a new app, but – as spotted by XDA Developers – with Android 14 it's seemingly being integrated into the platform, rather than being a separate app that you have to download.
App cloning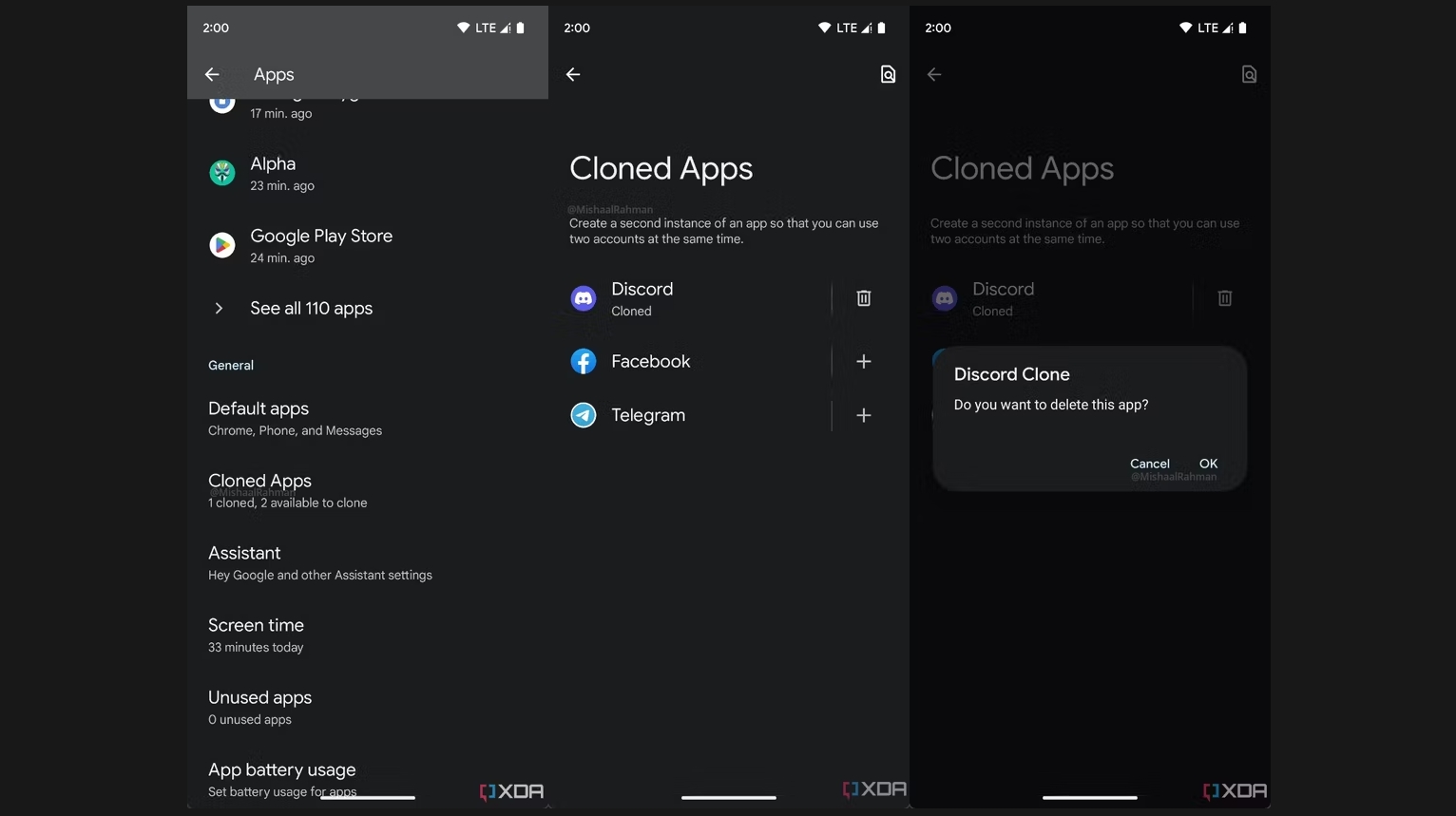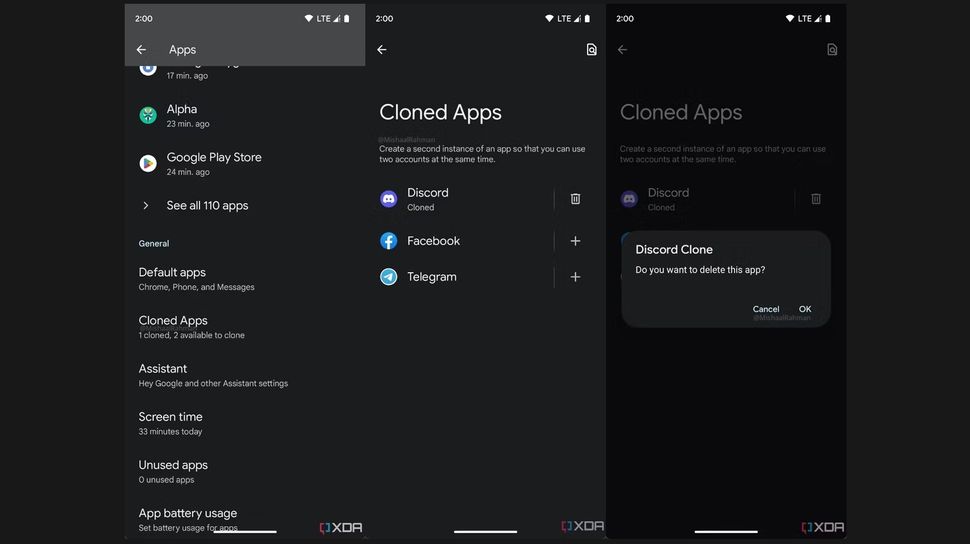 One feature Google is testing for Android 14 – via XDA Developers – is known as 'cloned apps', and allows you to create a second instance of an app, so you can be logged in with two different accounts at the same time, for apps that don't natively support multiple accounts.
We've seen this sort of feature before from some phone makers, but this is the first time it's been a part of stock Android.
Font scaling
The first Developer Preview of Android 14 includes font scaling up to 200% to help low-vision users. It's cleverly designed too, as it uses a non-linear scaling curve, which means that while the smallest elements might grow by 200%, already large text won't increase by the same amount, so that it won't get impractically large.
View apps installed in the background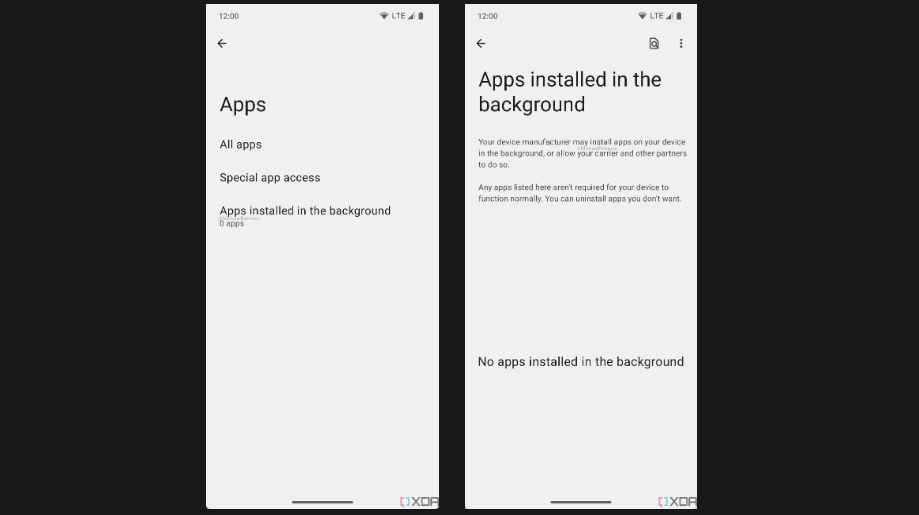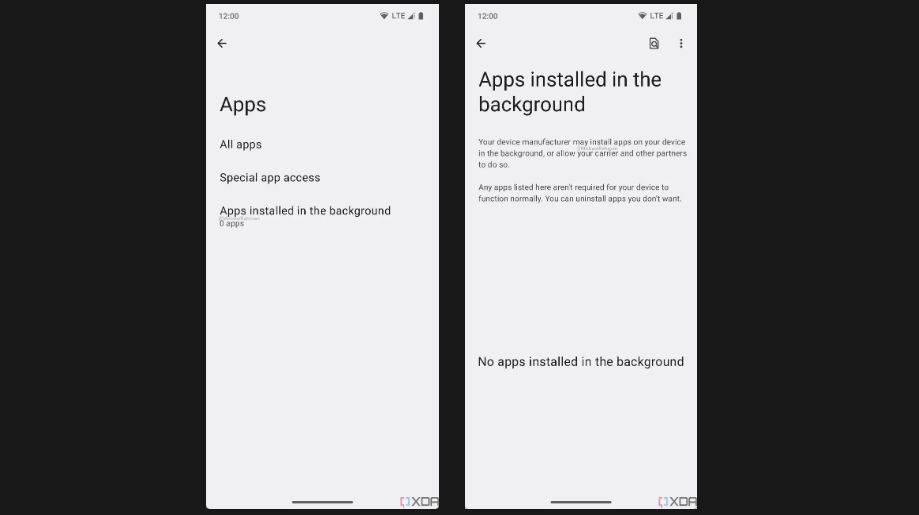 Your phone likely won't just include the apps you installed on it. There will also be pre-installed apps, much of which could be considered bloatware.
Worse, manufacturers and carriers will sometimes add apps to your phone at a later date, without your permission or knowledge, and of course viruses and the like could also add apps to your phone without your knowledge.
These are described as apps that were installed in the background, and with Android 14, XDA Developers has found that you'll be able to view a list of all of these, so you can keep on top of them.
Emoji wallpapers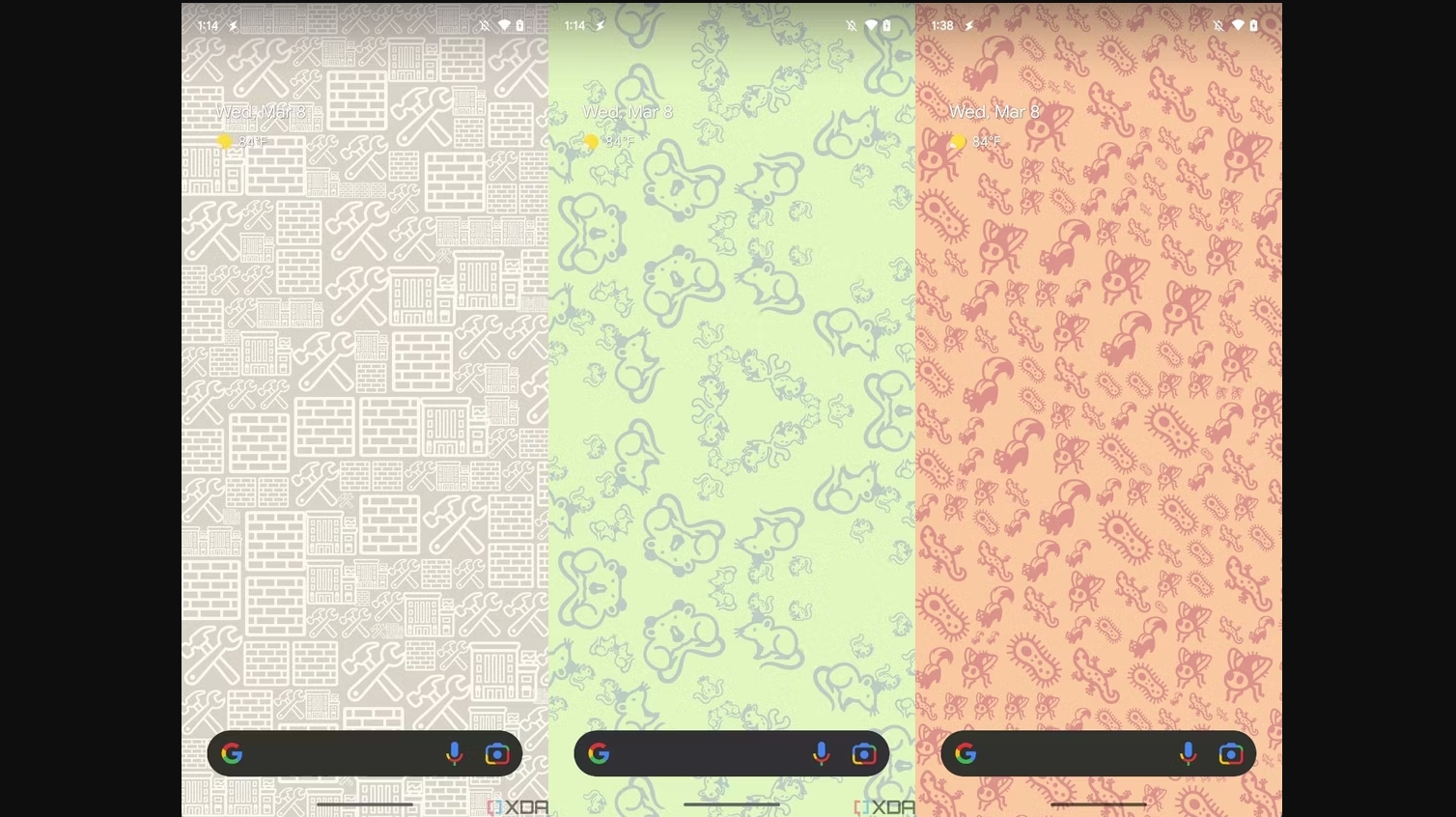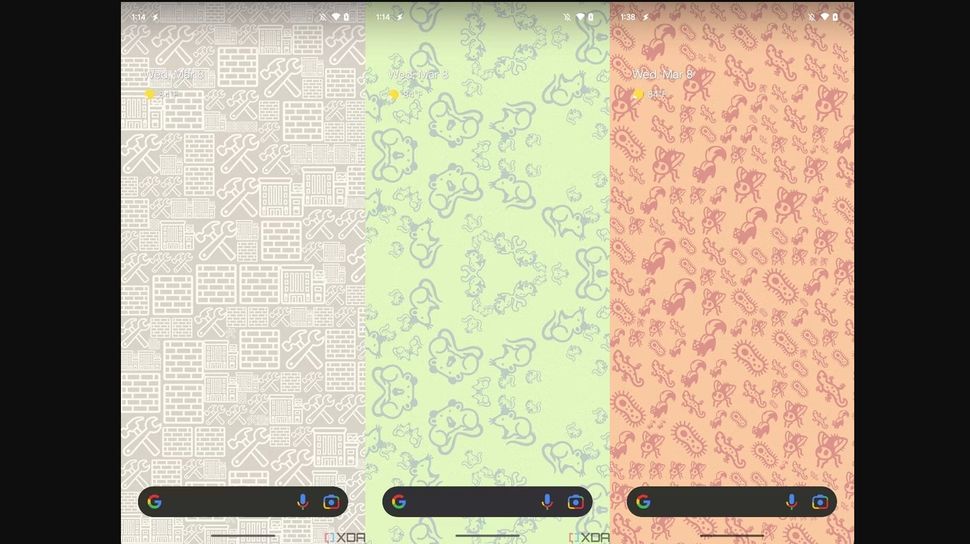 If you're a Pixel user, then it looks like Android 14 will let you create a wallpaper for your phone using a combination of up to 14 different emojis of your choice, along with a choice of patterns and colors. You can see some examples of this from XDA Developers above, and this is a feature that Google debuted on-stage at Google I/O 2023.
Enhanced live wallpapers 
Much like emoji wallpapers, there are also potential live wallpaper enhancements coming to Android 14. The sleuths at XDA Developersnote that Google has planned to expand support for live wallpapers so that they would work like regular wallpapers. This means that you'd be able to set a separate live wallpaper for your homescreen and your lockscreen. 
Live wallpapers are a cool feature that Android (and iPhone) users have had for years and being able to set them independently of each other would enhance personalization. 
Generative AI wallpapers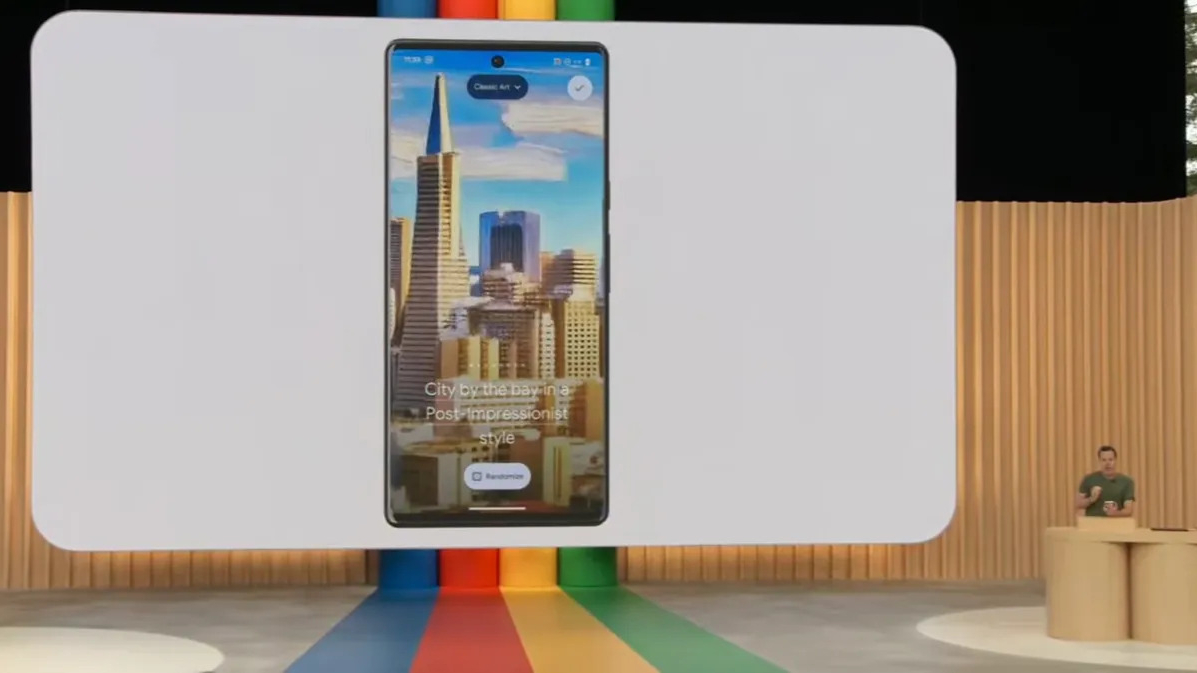 Sticking with the theme of wallpapers, Google seized on the opportunity of Google I/O to tease how AI will play into Android 14. Specifically, the company debuted generative AI wallpapers, a feature that'll generate bespoke wallpapers for you depending on the prompts you submit.  
Auto-confirm PINs
A small feature spotted like so many others by XDA Developers, this time in the second Developer Preview of Android 14, is the ability to have correct PINs automatically confirmed.
What that means is that when you enter the final digit of a PIN, it would automatically accept it, rather than you having to press 'OK' or 'Confirm' or the like. This feature will only work for PINs of at least six digits.
Now Playing statistics and summaries page
Google introduced Now Playing to Pixel phones as a cool feature that allowed you to essentially Shazam what was playing around you all the time. It even worked offline and is private on Pixels from the Pixel 4 and onward.  Since its introduction, Now Playing had been left alone for years without changing, that's no longer the case with Android 14 according to a report from 9to5Google. 
With Android 14, Now Playing is rumored to be updated to include a feature that tracks stats. In other words, you'll know how much you hear songs in the background. In other words, you'd see statistics and summaries. It's not life-changing, but it certainly is nice to have. 
Source link