The macOS 14 Sonoma has officially been announced, but before you get excited, there really isn't a lot to unpack here. Like Monterey before it, this wine country-inspired (at least in the name) operating system isn't as big of an update as the macOS Big Sur was. So, if you're expecting mind-blowing upgrades, you'll be a little disappointed, which seems to be a theme at this year's keynote.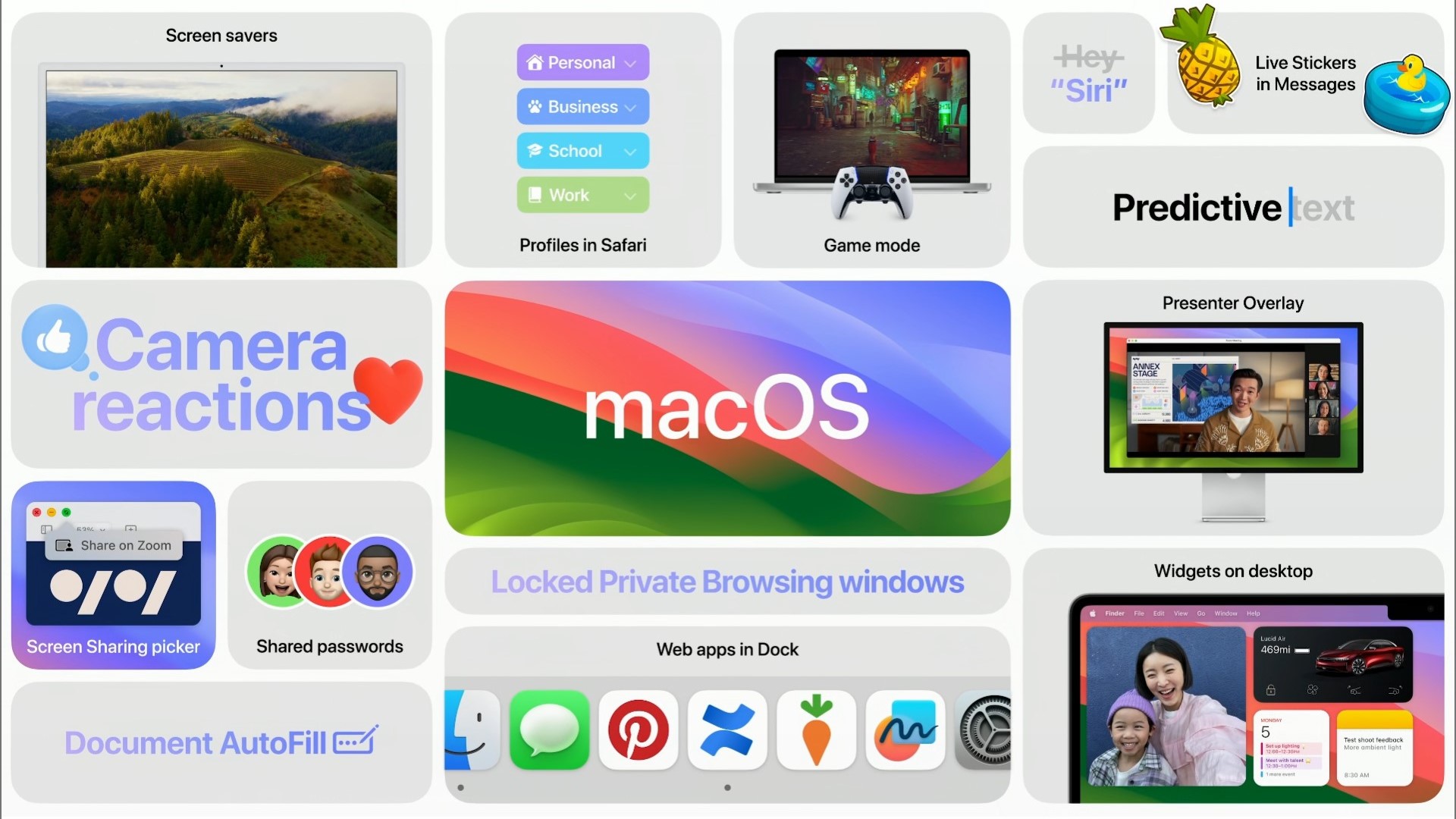 However, that doesn't mean it's completely devoid of any game-changing new features, especially if you're seeking to simplify your productivity even further. This year's macOS release, as Apple promised, hones in on productivity while keeping your experience fun – even if the devices you're on are starting to feel less so (where's my new iMac or the color MacBook Air, Apple?!). 
That productivity boost comes in the form of new, admittedly cool, tools that I, for one, cannot wait to use in my daily workflow. There are several of these new not-quite-major features coming, which you should be able to test yourself once the public beta is available for download next month. Here are the ones I'm looking forward to trying.
1. Presenter Overlay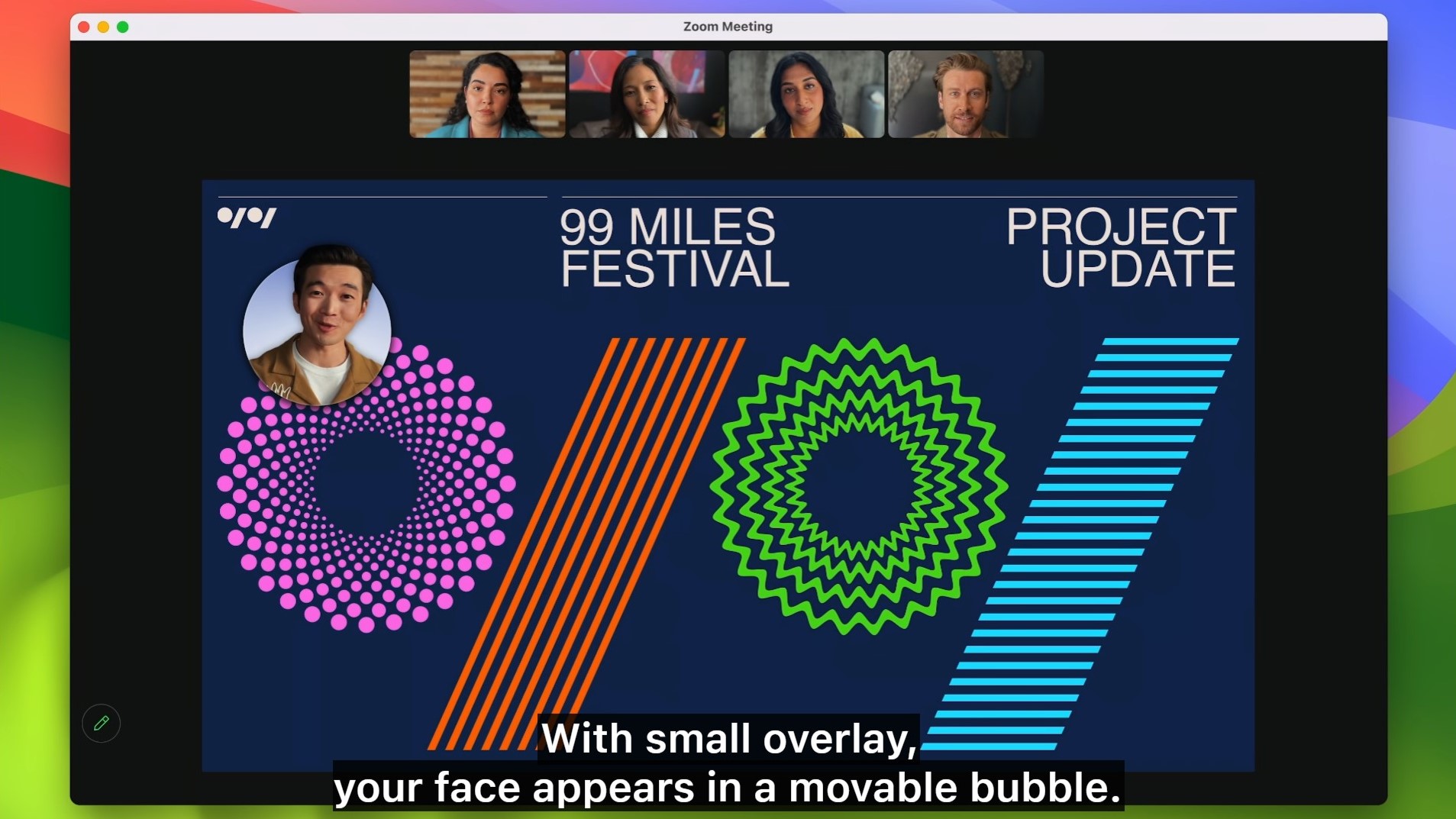 It's almost too bad that we're mostly using Google Meet at work now because, honestly, this new video conferencing feature that's coming with macOS Sonoma is top-class. Called the Presenter Overlay, it's a video effect that ensures people can still see your face even when you're presenting during a video call. 
There are two modes: the small overlay, which shows your face in a small movable bubble; and the large overlay, which is absolutely epic. With the large overlay, a neural engine separates you and your background into two layers and then sandwiches your presentation between them before putting them all in a stack. This way, you're nice and crisp in the foreground, and the presentation is just to the side of you – sort of like when a meteorologist shows you a map with the weather forecast, but much cooler.
Not that I often present during work meetings, but someone's always presenting, and I'd love to see them doing so using the Presenter Overlay. Unfortunately, it's highly doubtful that Apple will make it available on Google Meet.
2. Safari's Profiles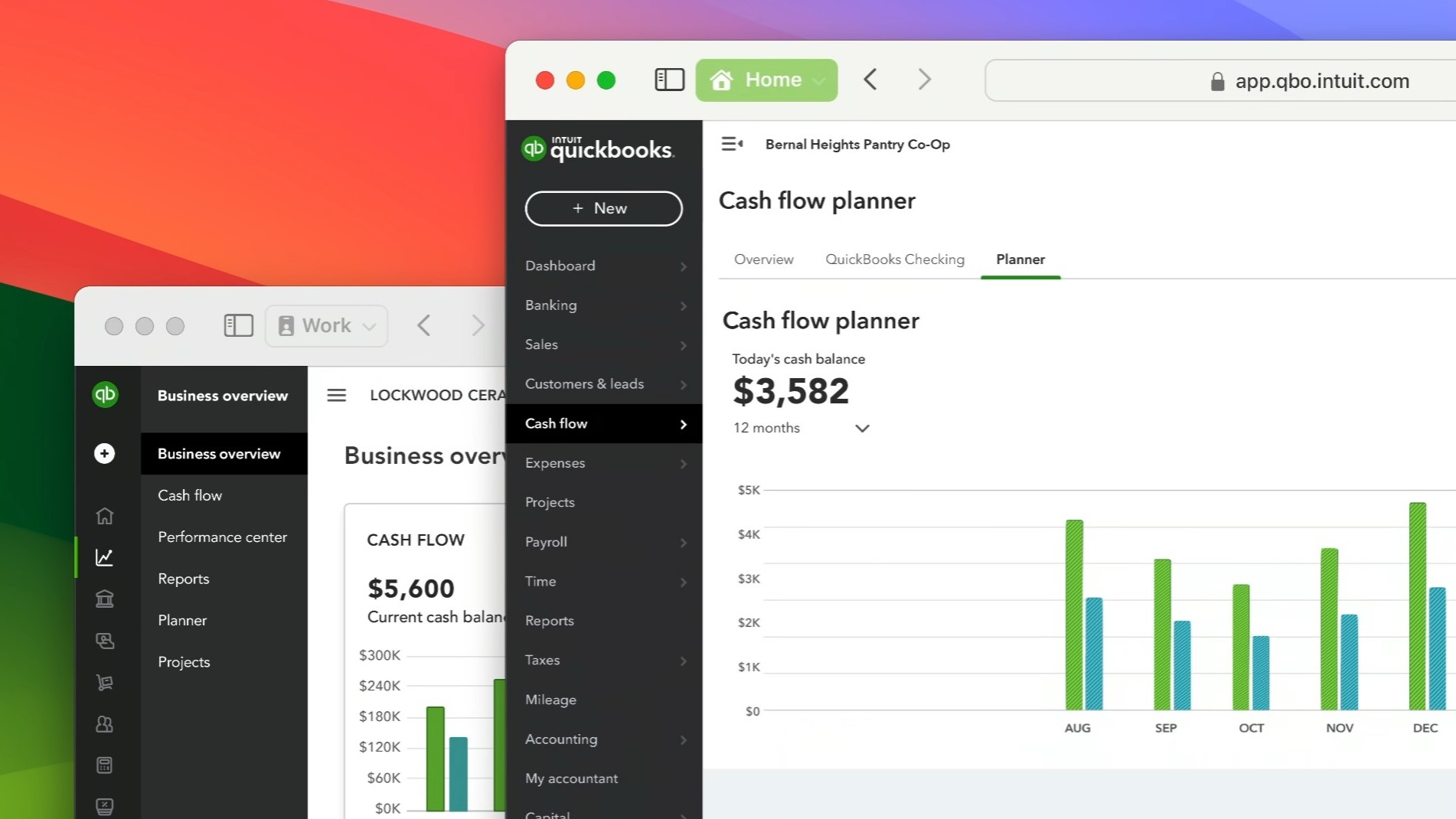 I've stopped using Safari for work because it's lacking in the organizational tools that help me maintain control over the sheer number of tabs and bookmarks I use throughout my day. So, it's really nice to see Apple giving it a bit more pizazz and functionality in macOS Sonoma.
The new features include Private Browsing capabilities, Passkeys, and Web apps, which allow you to use any website like an app. What I'm particularly excited about, however, is the Profiles feature, which lets you organize your browsing activities into different profiles. By browsing activities, I mean everything from your history, tab groups and extensions to your cookies and favorites – basically, the very feature that Chrome has had for a while now.
And while it is a little late in the game – and I have long been using the Chrome browser on my Apple devices, so it's kind of weird to switch back now – I'm actually looking forward to seeing how it compares. If it's better, I might consider the switch.
3. Gaming on Mac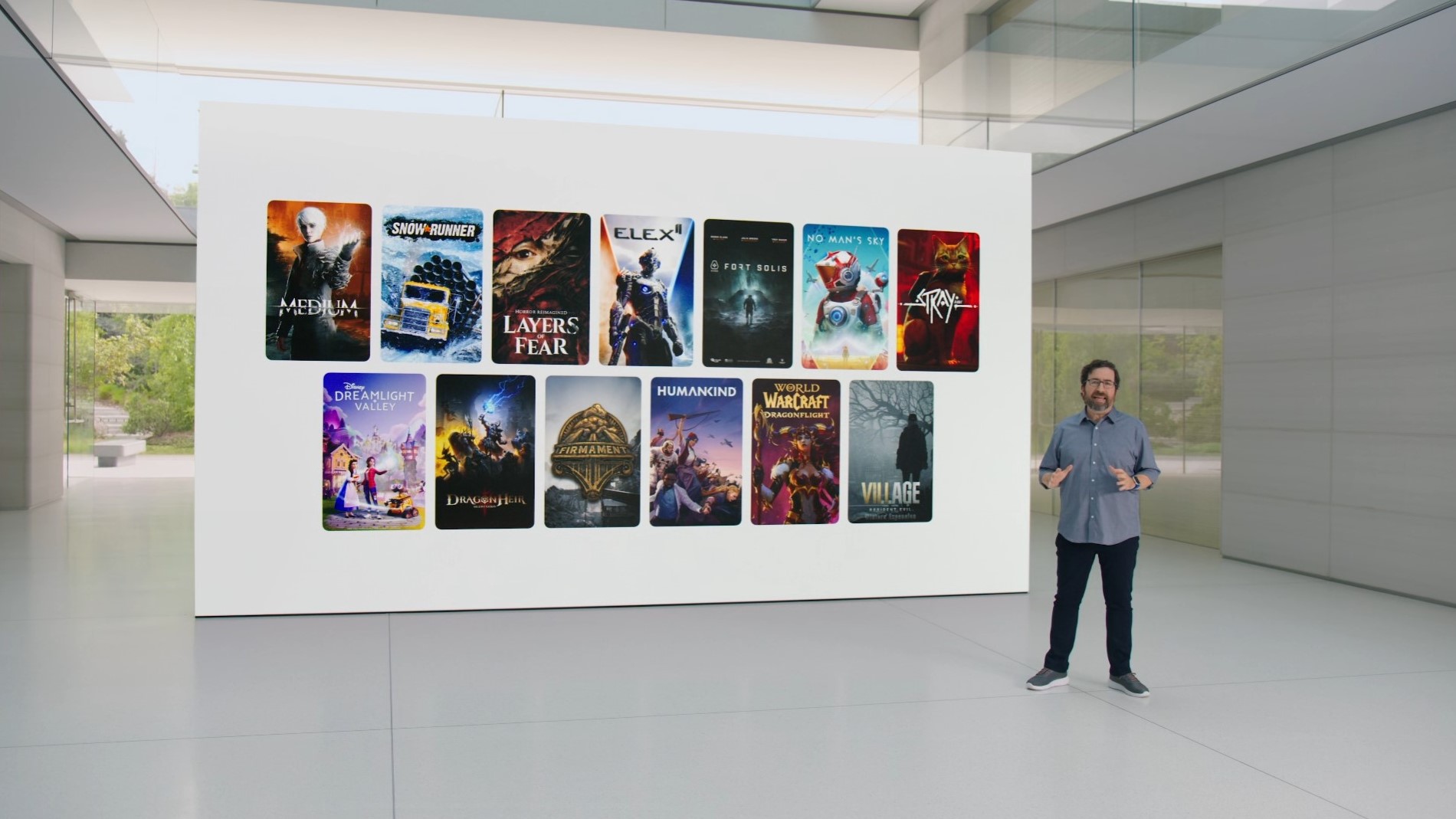 Oof! This topic of gaming on Mac has long been a contentious one and it's only very recently that Apple has taken it seriously, which is why I said pre-WWDC it'd be one of the big reveals we need at the event. Gaming on Mac should also help make Macs fun again because, honestly, our Computing team is in agreement that Apple has stopped being inventive.
One of the biggest revelations this year is that Death Stranding Director's Cut, one of the most sweepingly stunning games of the decade (at least), is coming to Mac later this year. Hideo Kojima himself made a guest appearance at the event to really drill in how huge this is. I'm very excited to see how it plays on a Mac, especially with the new Game Mode feature.
This feature, which you'll see on most Windows gaming systems, is designed to allocate a hefty chunk of your Mac's CPU and GPU resources to your game. All the other tasks that are running are kept to lower usage so you can have the best and smoothest gaming experience. 
4. New iMessage features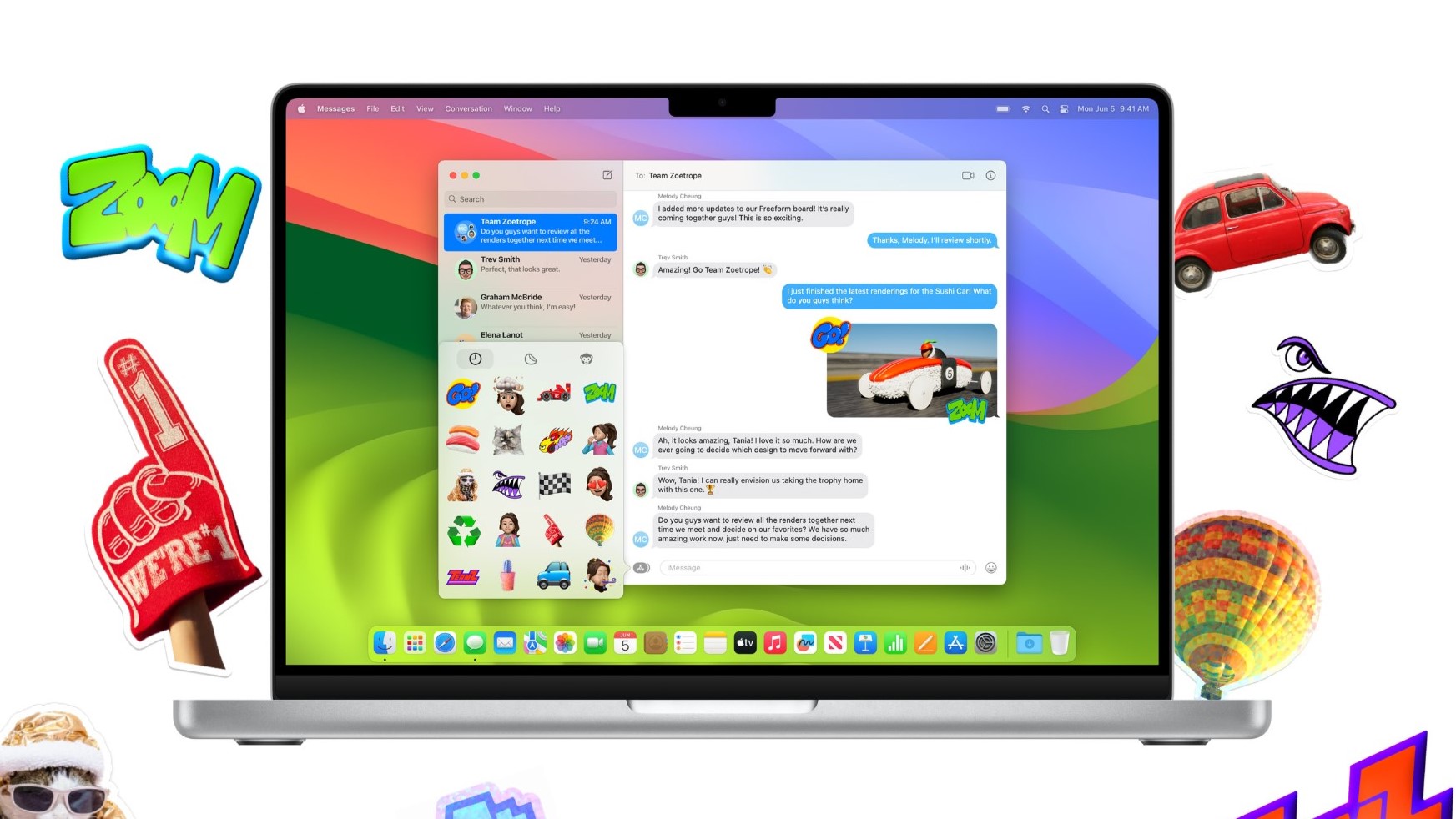 From the looks of it, most of the new iMessage features that are coming to iOS 17 are also coming to macOS Sonoma, which is yay! I personally love that iMessage is getting its day in the sun, and I'm happy to hear that, at the very least, the fun ones will be available on Sonoma.
Among the key improvements to iMessage are: Search filters, which let you add more terms to narrow your search results; Catch-up, which lets you jump to the very first message you haven't seen; Inline location sharing; Swipe to reply; and an updated design to tuck away those iMessage apps and reduce clutter.
But there are three other features in particular that I cannot wait to use: Transcribed audio messages, Check In, and Live stickers. 
The transcribed audio messages feature is exactly that: it transcribes any audio messages sent through iMessage so you can quietly read what it says now and listen to the message when it's more convenient for you later. I've always found audio messages to be an intimate thing – my friends usually send me audio messages when they've got something important to discuss in detail – and I hate hearing them when I'm around other people. So, having this feature will be super useful.
Check In is designed to let you know not just when your friends or family have reached their intended destination, but also when they haven't. It'll also automatically share any useful information like their current location, what route they took, what their battery level is, and if they're even within cell service range. As someone who always tells friends to text her when they've made it home after a night out, Check In will help give me that peace of mind that my loved ones are safe and sound.
Finally, we can now turn live photos into Live stickers for use in iMessage, as well as in Markup and anywhere else you can use emoji. I don't know about you, but it's yet another way for me to (lovingly) troll my friends and colleagues. Who doesn't want that?
5. Predictive text
On macOS Sonoma, both keyboard and dictation will leverage Transformer language and speed recognition models for better accuracy with autocorrect and predictive text. The keyboard will have an autocorrect function that's not only more accurate but also offers better support for fixing grammatical mistakes and learning your texting habits.
That's cool and everything, but what I'll appreciate more here is the predictive text feature being available inline as you type. It'll also improve over time by learning the phrases and words you typically use. To someone who hates texting, this is a boon and could be a massive time-saver.
These are, again, only some of the top productivity features you can look forward to using once macOS Sonoma rolls out. Here's how to download it when it's finally available to the public. If you want to know more about the new OS before upgrading from Monterey, keep an eye out for our review this month.
Source link