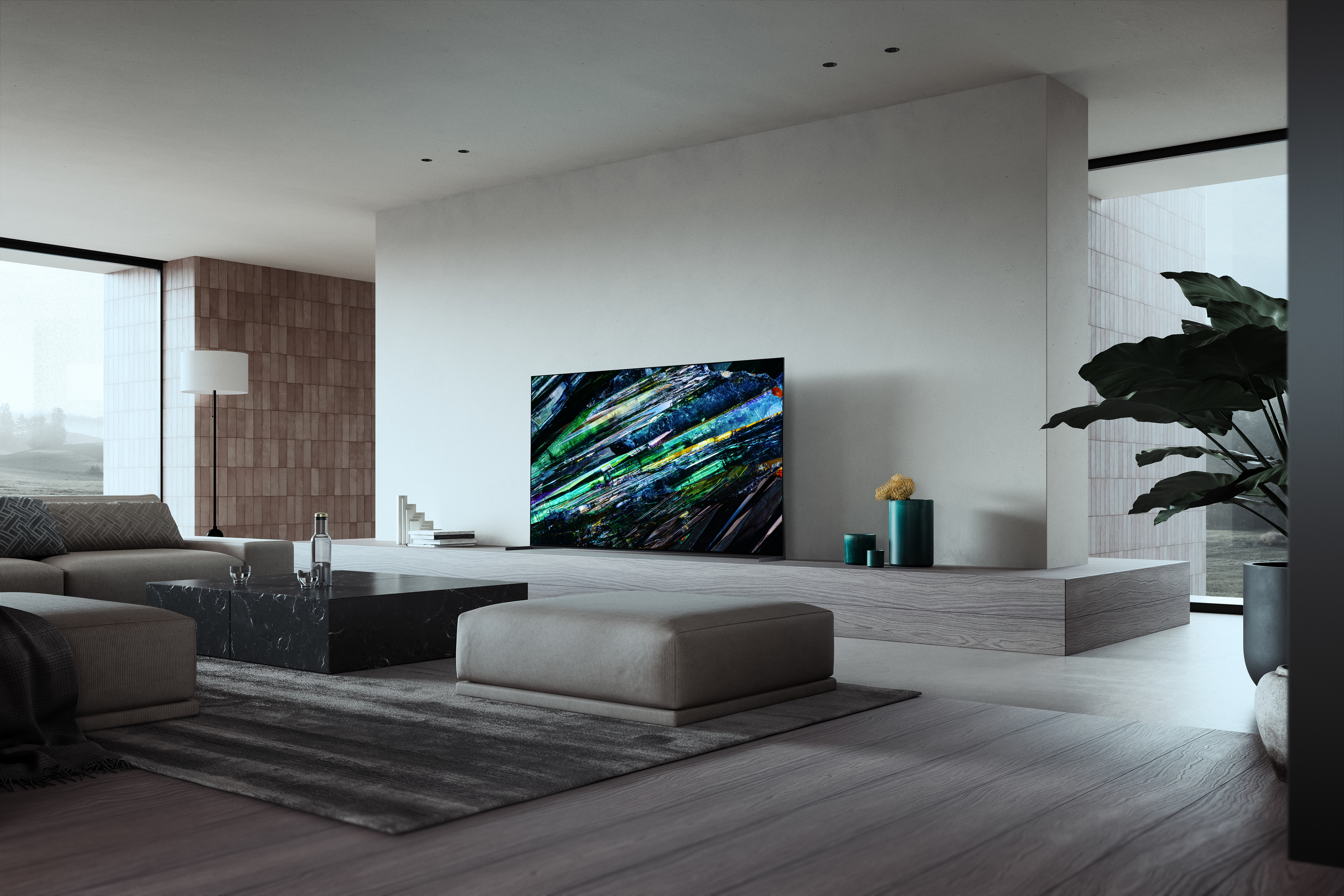 Sony is finally rolling out its full 2023 lineup of TVs to the US, Europe and other regions, but it may still take a few weeks until all sizes are readily available. Notably, the flagship A95L QD-OLED (pictured) won't be available until later in the summer so there's still some time to wait.    
Sony's doing things a bit differently with its best TVs this year. It did not announce any new TVs at CES 2023, instead it chose to unveil its 2023 range two months later. And now it's launching its new models with a couple of significant absences. 
In addition to the A95L, which is the first Sony TV to come with the Mediatek Pentonic 1000 chipset so it's likely that it just isn't quite ready yet – Sony also hasn't released any models with 8K capabilities, which means you'll have to look elsewhere to find the best 8K TV. 
Of the 2023 models that are now available to purchase, the Sony A80L is seen as a highlight (more on this below). The set is part of the OLED Bravia series and went on sale in the US last month in the following sizes 55-, 65- and 77-inches but you can now purchase it in 83-inches too. It is also now available to buy in Europe.    
If you're wondering which Sony TVs are available compared to last year's Sony TV 2022 lineup, we've compiled a list of the sets below.  
Sony 2023 TVs: the good, the better and the best
First up, there's the Sony A80L, the successor to the impressive Sony A80K. It's an affordable 4K OLED with Dolby Vision and Google TV. This model will likely compete with affordable OLED models offered by LG, Panasonic and Philips.  
There are two mini-LED models available to choose from this year, the Sony X95L and the Sony X93L. The latter model is currently exclusive to the US, with a choice of 65-, 75- or 85-inch models starting at $2,199 .
The Sony X95L is currently only available in 85-inches at $5,799 in the US but Europe also gets 65- and 75-inch options, priced at £2,799 and £3,499, respectively. We were very impressed with the X95L, which is even brighter and darker than before and a real rival to the best OLEDs. 
Sony's new X90L series, which has improved zone dimming, comes in five different sizes – 55-, 65-, 75-, 85- and 98-inches – and is available in Europe but will launch later in the US. The 55-inch X90L model is price at £1,599. 
There are also four 4K LCD models now available. The bigger, brighter Sony X90L, which comes in five different sizes (the price of the 55-inch set is $1,299 / £1,599 / AU$2,495); the Sony X85L, which is available in Europe in three sizes (the 55-inch costs £1,399); the Sony X80L, which is also available in Europe in five different sizes (the 43-inch model costs $799 / AU$1,495); and the Sony X75WL, which also comes in five sizes in Europe (the 43-inch model is priced at £699).
The Sony X85L is available in 55-, 65- and 75-inches in Europe and Asia, but a US launch date hasn't been confirmed yet. It's a similar story with the Sony X80L. UK buyers can order the 43- and 85-inch models with 50-, 55-, 65- and 75-inch versions arriving later this year, while US buyers will have to wait a little longer for all sizes.
Last but not least there's the Sony X75WL. Again, US consumers will have to wait a little longer but European buyers can order the 55-, 65- and 75-inch variants now with 43- and 50-inch models following shortly afterwards.
Source link