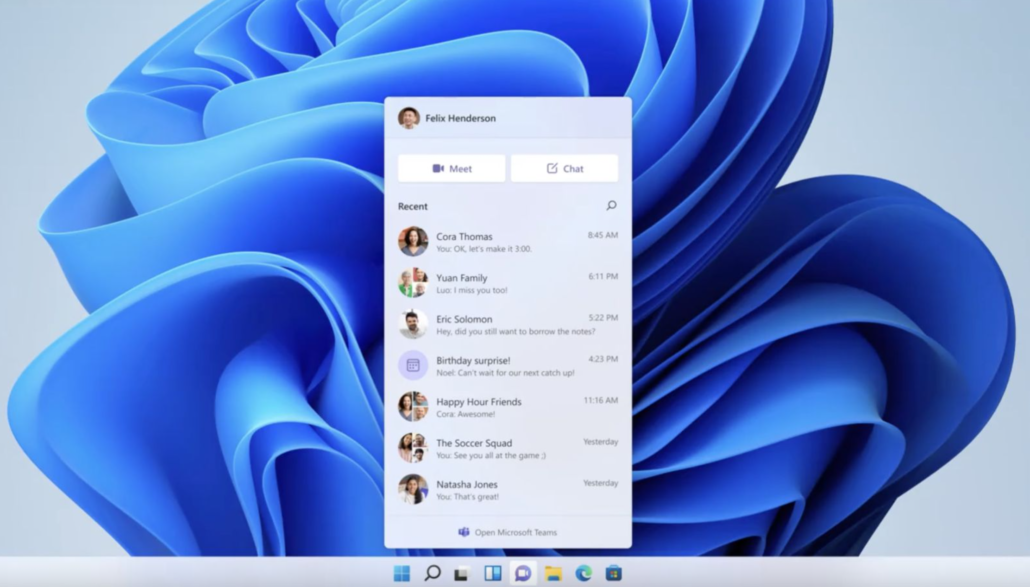 Microsoft may soon allow you to remove Chat from your Windows PC as it looks to add a (tiny) bit of distance between Teams and its other products amid an ongoing EU row.
The company has been under scrutiny in the continent because of the way it bundles services together, which rival companies such as cloud providers believe is unfair and, crucially, puts them at a disadvantage.
Chat, a consumer-facing Teams feature, comes preinstalled on Windows 11 devices, but the Redmond giant is reportedly working on a way to allow customers to uninstall the app and remove it from their Settings window.
Remove Chat in Windows 11
The news comes from Windows Latest, which reports references found in preview builds of the operating system that indicate a change in the way users handle the Chat app.
Currently, it's possible to hide Chat by unpinning it, but it's one of the many Windows programs that cannot be fully uninstalled.
While the company had initially hoped that adding a Chat function to Teams would broaden its appeal to individual consumers, the software primarily used for video conferencing remains more popular with businesses and workers.
Windows Latest also notes the presence of a geographical API, implying that Microsoft may tailor whether users can uninstall Chat by location, potentially appeasing certain regulators only, like those in Europe.
More broadly, Microsoft's battle continues as EU regulators begin gathering information about the data Microsoft collects on its cloud customers, and how other cloud companies are being made to interact with the tech behemoth.
Beyond the cloud-related anticompetitive remarks, communications platforms like Slack have also raised concerns about Microsoft's dominance.
Even so, Windows 11 adoption remains fairly low as the company struggles to convince users of its worth: Windows 11 accounts for only 23% of all Windows installs as of May, trailing far behind Windows 10 which still occupies 72% of all Windows downloads (via Statcounter).
Source link