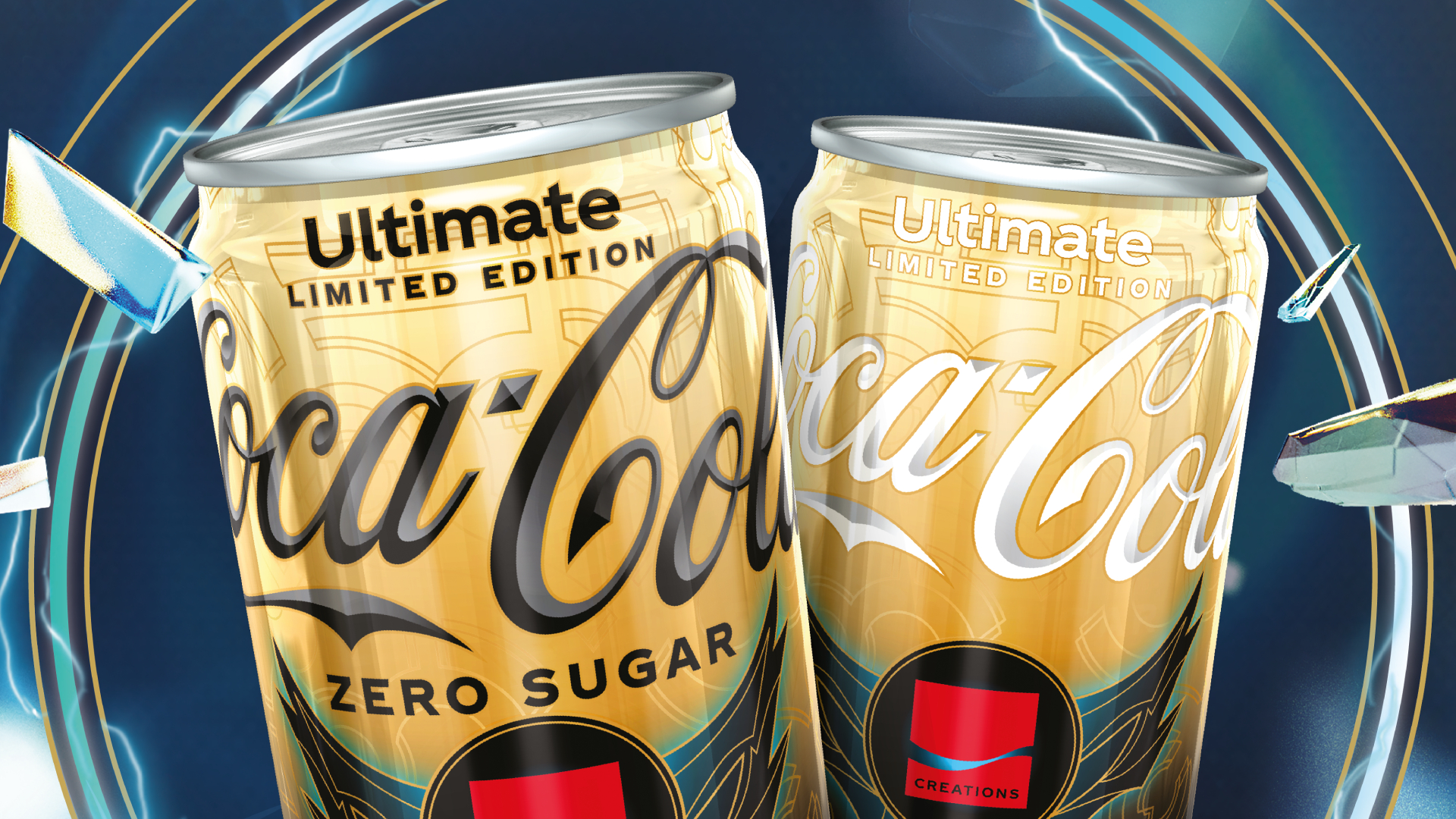 Coca-Cola, in collaboration with Riot Games, has launched a new flavor inspired by the popular MOBA League of Legends. The drink launches today, June 7, worldwide in select stores throughout, starting with the US and Canada. It will be available until July 18. 
Officially known as Coca-Cola Ultimate, it's the first time in the long-running soda's history to officially partner up with an established gaming brand with the cross-promotion. It includes XP bonuses, as well as in-game emotes, and extra missions. Most interesting of all, though, is what's actually inside the can as the new flavor "unlocks the taste of +XP for players" according to the press statement. No description has been offered as to what this actually tastes like so your guess is as good as mine. 
Starting from today you'll be able to unlock unique in-game emotes by completing a series of in-game missions, and the first one is now live. There are a total of three to unlock including the Ultimate Teamplay emote, Ultimate Gains emote, and Ultimate Tempo emote. If you're someone who plays a lot of League of Legends and wants a new drink to slam while grinding through sessions then this could be for you; it's certainly a unique way to set yourself apart from other players. 
While this is far from the first time that video games have appeared front and center on a soft drink can, few promotions have come with their own dedicated flavor. In recent years Apex Legends has had a successful partnership with Monster Energy netting you in-game items for each ring pull code collected, but this is next level. If leveling up in Diablo 4 has taught me anything, it's that it tastes like XP tastes like desperation and suffering but your mileage may vary. 
Source link