The functionality and exclusivity of iMessage has been touted as a key reason why Android fans are switching to iPhones in record numbers, and it looks as though iOS 17 will further widen the gap between Apple's proprietary messaging service and SMS/RCS.
Apple lifted the lid on its next major software update – iOS 17 – at WWDC 2023, and among the 10 best iOS 17 features heading to iPhones in September are a suite of iMessage-related upgrades that will materially worsen the experience of communicating with iPhone users from Android phones.
As first spotted by XDA Developers, the iOS 17 beta gives iPhone users the ability to edit texts, reply in threads and send iMessage-quality videos in group chats containing iPhone users and Android users – but that improved functionality could leave the latter camp unable to make sense of what's being said.
For instance, where iMessage chats would previously default to traditional SMS chats if an Android user joined the conversation, the first iOS 17 beta allows iPhone users to retain the ability to edit texts even if Android users are present in the group chat. Those Android users still aren't able to edit texts, but shockingly, they also aren't able to see the edits iPhone users make, meaning both parties could conceivably see different messages in the same group chat.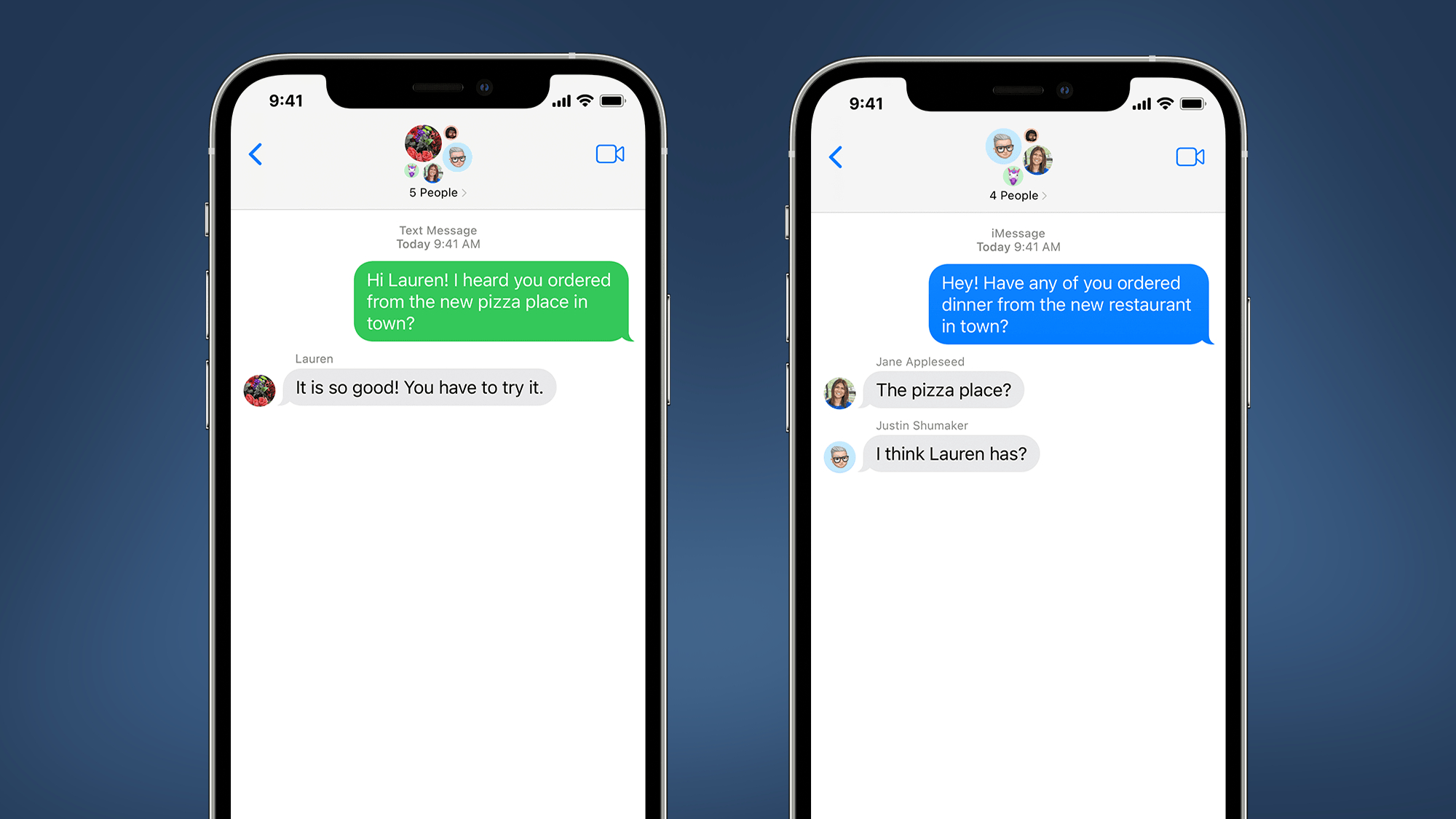 We'd expect Apple to act in good faith and reverse that change in iOS 17 proper – with editing powers still reserved for iPhone users, but edits visible to all group members – although there's a chance that the company could pull a Google and deliberately make life worse for users of the rival messaging service.
As mentioned, the first iOS 17 beta also gives iPhone users the ability to reply in message threads, even when Android users are present in the group chat. Android users, however, won't see those threads as threads, and will instead see messages in the traditional stacked view (which is a recipe for even more confusion). 
And lastly, where iOS 16 forced all group chat members to see the same compressed image and video files, iOS 17 will let iPhone users view uncompressed (read: higher-quality) image and video files. Android users – you guessed it! – will be stuck with the existing file size limitations.
In other words, iOS 17 will improve the group chat experience for iPhone users by making iMessage features available in more situations – a change that will conversely make the experience of using group chats worse for those with Android phones. 
Apple is expected to roll out iOS 17 proper alongside the iPhone 15 line in September, but we'll be reporting on the features introduced with each new beta version of the update that goes live between now and then. 
Source link