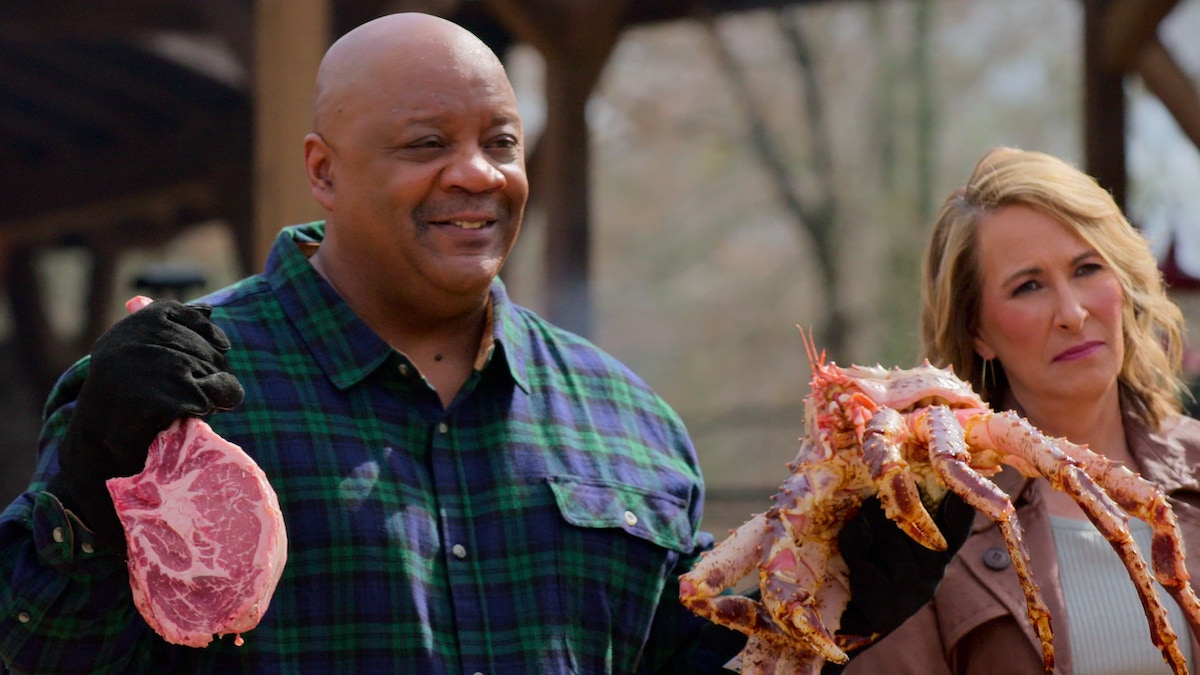 While Arnie's FUBAR TV show continues to top the Netflix charts, one of the streaming service's best reality shows is creeping up the top ten and we can see why. Season two of Barbecue Showdown is the perfect summer show – not just because it's about cooking outdoors, but because it's as sunny as a bright summer day.
The show formerly known as American Barbecue Showdown is first and foremost a meat-themed cooking competition. That means you can expect a lot of barbecuing and burnt biscuits, as well as slightly incompetent contestants and some slightly staged tension. But Barbecue Showdown is also very funny – reviews of Season 2 say new host Michelle Buteau absolutely kills it and her gags don't feel scripted like the ones in, say, The Great British Baking Show – and has a heart bigger than anything anybody's cooking.
This is very much my kind of show. I'm a keen if incompetent griller myself, and I'll watch pretty much anything with cooking in it – I'm counting the days until The Bear returns as it's one of 9 TV shows coming to Hulu. And the on-screen drama in Barbecue Showdown is as gripping as any fiction, which is why it's currently sitting with a very respectable 7.1 out of 10 on IMdB for Season 1.
What are the top shows on Netflix this week? 
We've already mentioned FUBAR, which is at the top spot once again this past week with a whopping 88,030 hours viewed. In second is the mysterious Lost-esque Manifest, now in its fourth season and its seventh week in the 2023 charts, while the romantic comedy drama XO, Kitty is in third place. The Bridgerton spin-off Queen Charlotte is the fourth most-watched show with 27,210 hours, while Season 5 of the pro sports drama All American is in at number five.
The first season of elite cop show S.W.A.T is in at number six, The Ultimatum: Queer Love should probably be a lot higher in Pride Month than number seven and our Barbecue Showdown is one place lower. Season 6 of the glamorous LA drama Selling Sunset is in ninth place, while the second and sadly final season of growing-up drama Firefly Lane makes the charts for the eleventh consecutive week.  
There's always a new flavour of the week and for us, Barbecue Showdown is the perfect series to tuck into. But if you're looking for more to watch on the world's best streaming service, read our roundup of the best Netflix series, which has 49 terrific shows to watch in June 2023.  
Source link