The Apple Vision Pro's price announcement may have been met with audible groans at WWDC 2023, but Apple CEO Tim Cook has defended the headset's $3,499 tag, calling it "great value" in a new interview.
In a revealing chat at Apple Park, Good Morning America asked Cook if the Vision Pro is something that "the average person will be able to afford". Cook replied: "I don't know. I think people will make different choices depending upon their current financial situation and so forth," he said. 
But Cook also explained why $3,499 (around £2,810 / AU$5,230) is actually a reasonable ask. "The engineering and depth of engineering in it is mind blowing," he added. "You've got more than a 4K experience in each eye. Of course, it doesn't come for free. It costs something to do that. But I think it's a great value."
There are certainly good reasons why the Apple Vision Pro commands such a high price tag. It's jam-packed with 12 cameras, five sensors and six microphones. The headset is also powered by two chips; the M2 (found inside pricey laptops like the Apple MacBook Pro 13-inch) and a new one called the R1. 
Our hands-on Apple Vision Pro review also found those displays mentioned by Cook to be the best we've seen in a mixed-reality headset. Display analyst Ross Young has speculated that the cost of those screens "amount to more than 10% of the price" of the Vision Pro, which is why he says he's "not surprised by the price."
While there are more affordable headsets than the Vision Pro, the Meta Quest 3 ($499 / £499 / AU$829) and even Meta Quest Pro ($999.99 / £999.99 / AU$1,729.99) aren't its true competitors. In terms of tech and the overall experience, Apple's headset is closer to identically-priced Microsoft Hololens 2 ($3,500 / £3,349 / AU$5,599) and Varjo XR3 ($6,495, around £5,215 / AU$9,700).
In other words, the different reality that Apple is living in is the high-end, non-mainstream space that it's typically avoided with first-gen products like the Apple Watch and iPhone. Then again, the Vision Pro isn't an accessory – it's more like a new computing platform like the original Apple Macintosh, whose inflation-adjusted price today would be $7,285.
---
Analysis: The Vision Pro isn't for us (yet)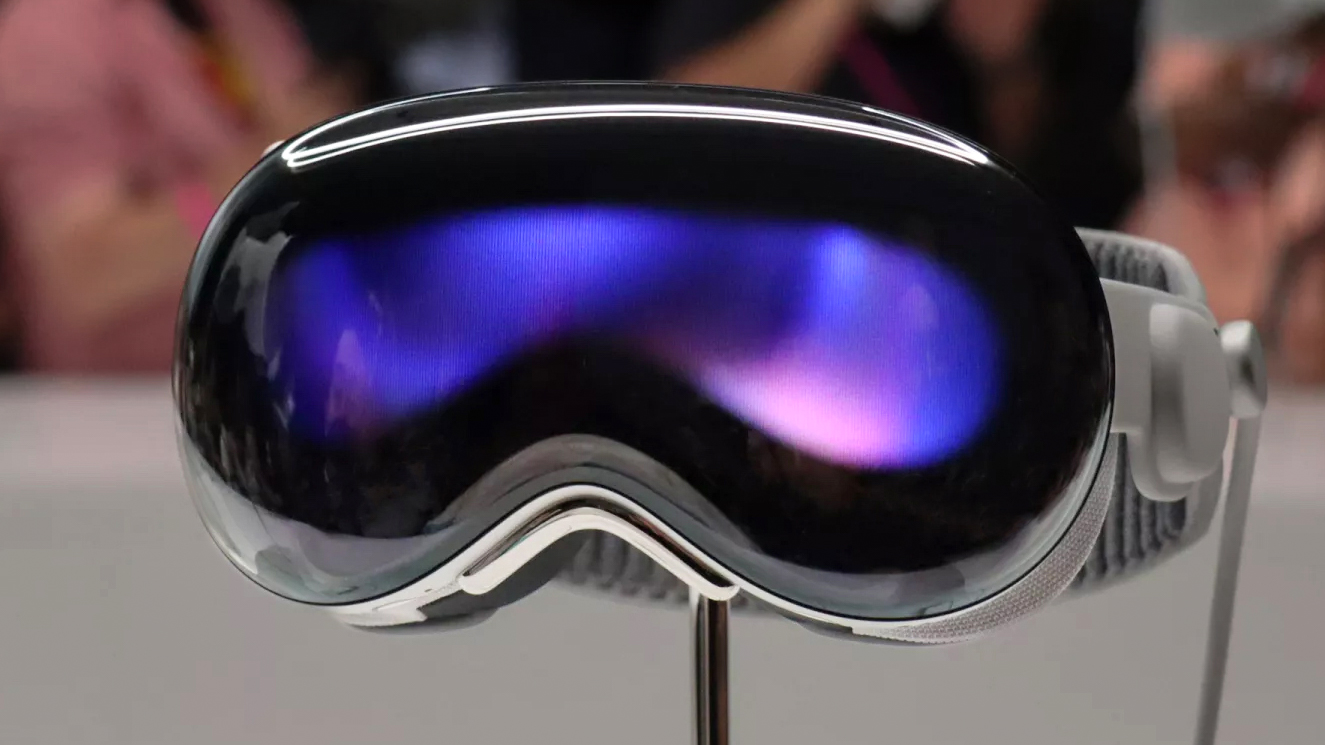 For most of us, Apple describing a $3,499 mixed-reality headset (which is nowhere near ready to replace our laptops or phones) as "great value" might feel a bit tone-deaf during a cost-of-living crisis.
But it also shows where Apple is targeting its new 'spacial computer' – it isn't for the average tech fan, but for developers and well-heeled early adopters who'll help beat the path to a consumer-ready version.
Apple didn't mention AR or VR at all in its Vision Pro launch – partly because it likes define new sectors with fancy names like 'spatial computing', but also because it doesn't see the headset as a direct rival for gaming-focused ones like the Meta Quest 3.
Instead, the Vision Pro is a bit like a cross between the original iPhone (which didn't have an App Store) and the first Macintosh (which cost over twice as much the Apple's new headset, when you adjust its price for inflation). The software development will take years to mature, but the ultimate aim is to develop an affordable version of the headset for when that happens.
During the Good Morning America interview, Tim Cook added about the Vision Pro: "It's the most advanced piece of electronics equipment out there. It's tomorrow's engineering, today. So you're going to live in the future and you're going to be able to do it today". 
If that's the case – and most of the early Vision Pro reviews so far suggest it is – that has always carried a high price tag in tech. But it's one that early adopters and developers will likely accept, and that's ultimately good news for the rest of us.