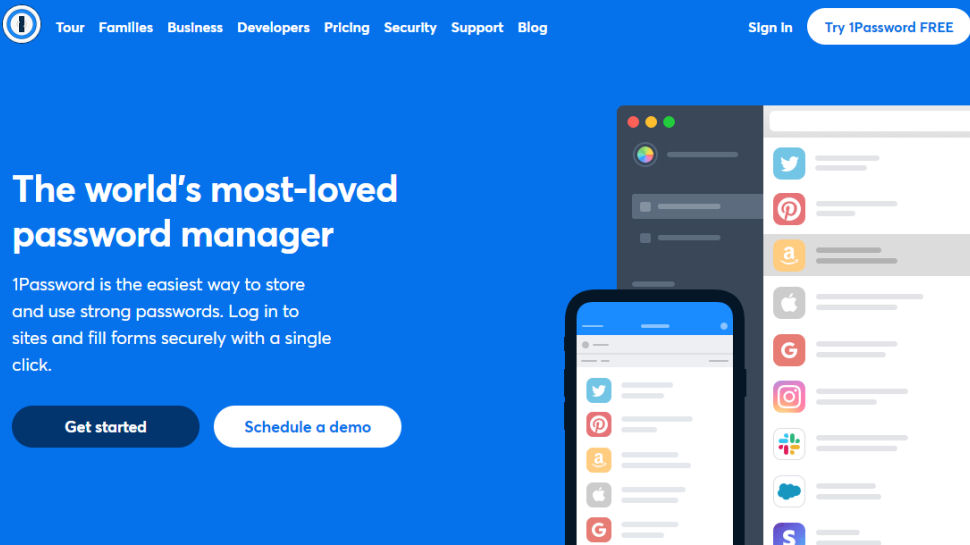 The best password manager for families, 1Password, has now released the beta version of its browser extension, which now supports passkey login to select services. 
Once users install the beta browser extension, the password manager will be able to create, store, and permits the sharing of passkeys. All major browsers are supported, including Chrome, Firefox, Edge, Safari – and even the anonymous browser Brave.
Currently, there aren't too many services that allow you to log in with passkeys instead of passwords. The most prominent are Adobe, BestBuy, eBay, and Paypal. 1Password even has a handy directory to see all the current services offering passwordless login.  
The future of security
There is also an option to vote for which services you would like to see get passkey support, and its security alert feature, Watchtower, will also let users know when passkey support has arrived for any service they use.
As 1password's passkey support is in public beta, some features are missing. Mobile versions of the platform are not supported yet, and your master password for your 1Password account cannot be replaced with a passkey either.
1password claims that the advantage of using its manager for passkeys as opposed to Google or Apple's first-party offerings is that you are not tied into either of their ecosystems, as you'll have to create two separate passkeys for a single account if you use both. 
1Password's Universal Sign-On means your passwords and passkeys can be synced across different platforms. 
The company expects passwords to stick around for a while yet, but the ultimate goal, as shared by other password managers such as Dashlane, is to phase them out in favor of passkeys gradually.
Passkeys are seen as the new frontier in credential security. The private portion of the key is stored on your device, with no one knowing what it is, which makes it resistant to phishing attacks. They are quicker and more convenient; nothing needs to be remembered or auto-filled.
The FIDO alliance sets the standards for their development and use, which sees Apple, Amazon, Google, Meta, Microsoft, and others as board-level members.
Source link