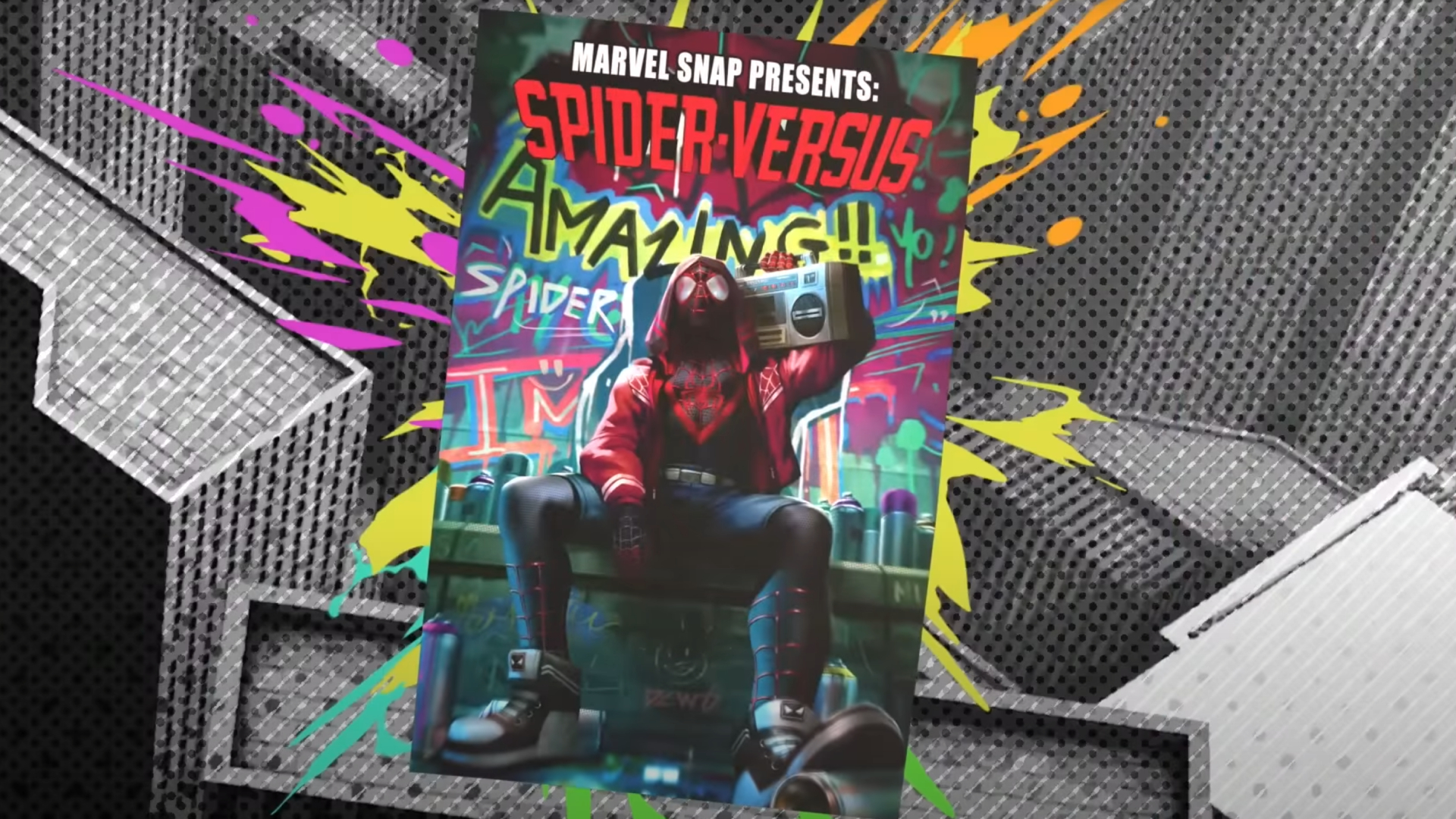 Across the Spider-Verse fans are in for a treat with the latest Marvel Snap season pass, featuring characters and locations from the hit animated movie.
Marvel Snap's June 2023 season pass is here, and it's fitting that it's Across the Spider-Verse themed, given the highly anticipated animated sequel just released in theaters. Fans can expect a swathe of new Spider-Man cards, though they are exclusive to the month's premium season pass.
Spider-Verse enjoyers can pick up the newly launched Marvel Snap premium season pass for $9.99 / £9.99, which is available to progress through from now until July 3, when the next season pass will prepare its debut.
Purchasing this month's premium season pass will instantly net players the Ghost-Spider (Spider Gwen) card, which moves the last card you played to its location upon reveal.
Other new cards sprinkled throughout premium season pass progression include Spider-Ham, which on reveal, will transform your opponent's highest cost card in their hand into a Pig card instead.
The real draws, though, have to be Spider-Man 2099 and Silk. The former destroys an enemy card when it first moves to that location. The latter, meanwhile, can move to another location when another card is played in its original placement.
The new cards seem to fit movement-based decks very well, and players who enjoy that style are likely to get the most out of the new Spider-Verse themed premium season pass.
We consider Marvel Snap to be one of the best free iPhone games of 2023, as well as one of the best free strategy games on Android. The card-based battler is extremely simple to learn, but presents a high skill ceiling, in-depth deckbuilding and plenty of new cards added to the game on a regular basis. It's well worth checking out if you're looking for your next portable fix.
Source link