The rise of AI could cause a bigger overall shift than such groundbreaking initiatives as the actual internet itself, Cisco's top security head has predicted.
Jeetu Patel, Cisco EVP and General Manager, Security & Collaboration, noted that AI was helping in what he called the "fourth era" of user experience, after command line, graphical user interfaces (GUI), and touch-based interfaces.
"We're experiencing a massive shift when it comes to AI…I think it will be bigger than the internet," he told a press and analyst session at the company's Cisco Live 2023 event in Las Vegas.
AI and security
Patel was particularly enthused on generative AI, especially when it came to machines understanding language, which he says, "changes the entire idea and thesis of how software design has worked in the past few decades".
Having announced it at last year's event, Patel was able to share more information in the company's main keynote on its Cisco Security Cloud offering.
He likened security services to the various parts of an orchestra – which may sound great individually, but can clash without the proper control or management the company says Cisco Security Cloud can provide.
"The security industry grew up as one that was in patchwork," Patel said, "The world needs security defenses that are completely synchronized (and) this is what we set out to do – provide a platform for security."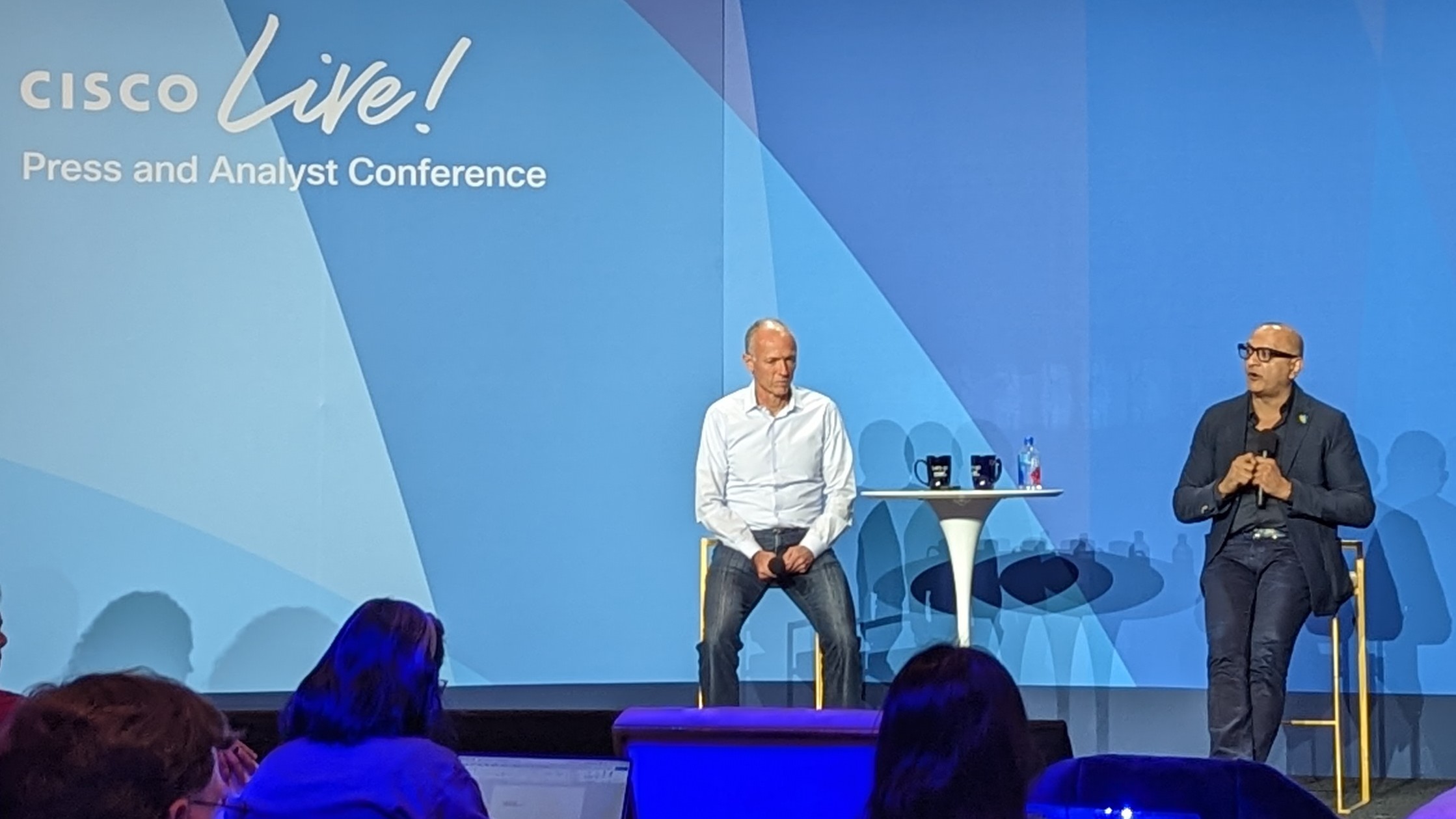 AI is set to play a major part in this, with a new generative AI-powered Policy Assistant allowing IT teams to describe granular security policies and evaluate how to best implement them across different aspects of their security infrastructure, reducing complexity.
Also announced was SOC Assistant, which will support the Security Operations Center (SOC) to detect and respond to threats faster, providing a quick summary, contextualizing  events across email, the web, endpoints, and the network to tell the SOC analyst exactly what happened and the impact.
At the media session, Patel was keen to highlight the high amount of coordination between Cisco Security Cloud and Cisco Network Cloud – with the similar naming convention only being the start of the partnership.
"You can't be in the connectivity business if you're not in the protection business," Patel noted, "where we will shine is not just where we build great security or networking products…it's where security meets the network."
Source link