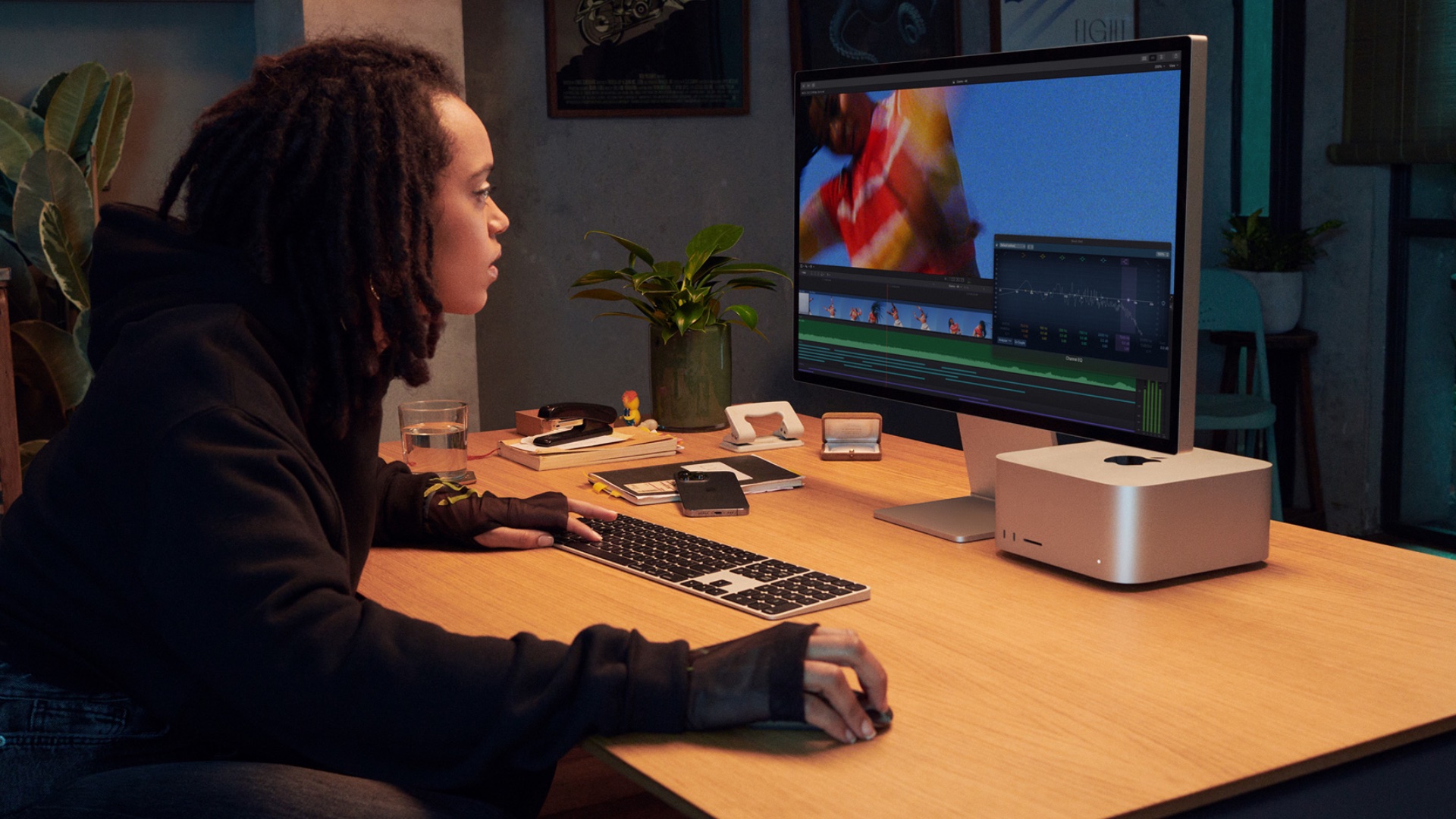 Now might not be a good time to consider buying a new Mac Studio, with Apple likely to announce a new model as soon as Monday, June 5.
That is of course when Apple kicks off the WWDC 2023 event with its opening keynote — a keynote that was already expected to see at least one new Mac announced. That Mac is of course the 15-inch MacBook Air, but it now seems more likely than ever that Apple will also drop an updated Mac Studio, too.
If that's the case it looks like a show that was already expected to run for more than two hours will be even more fully-packed than we thought.
Speedy upgrade
Bloomberg's Mark Gurman had already told us to look forward to "several" new Macs being announced during the WWDC event when he also confirmed that multiple M2 Max and M2 Ultra Macs are being tested. Now, he's back with a new tweet that suggests that Apple's upgraded Mac Studio is right around the corner.
Can confirm Apple is nearing the introduction of a new Mac codenamed J475. What's the codename of the current Mac Studio? J375. https://t.co/X4f2n2MtniJune 1, 2023
See more
According to Gurman the Mac that is now nearing production carries the codename 'J475'. What makes that particularly interesting is the fact that the current Mac Studio had the codename 'J375', suggesting that the new model is the one that is now almost ready to be announced.
If that's the case we can likely expect M2 Max and M2 Ultra versions to be unveiled, with the latter becoming the best Mac for those with demanding workflows. That will remain the case until Apple announces the first Apple silicon Mac Pro, something that might also happen during WWDC on Monday.
Alongside the multiple Mac announcements, WWDC will also play host to a raft of software previews including those for the iPhone, iPad, Mac, Apple Watch, and Apple TV.
The main event is expected to be the debut of the Reality Pro AR/VR headset, however. That headset has been rumored for years but it's now thought to be ready for primetime. It's unlikely to ship until much later this year, however, giving developers time to get their apps ready for the final release to the public. When that will be still isn't clear, but a launch around September time seems possible alongside the iPhone 15 lineup.