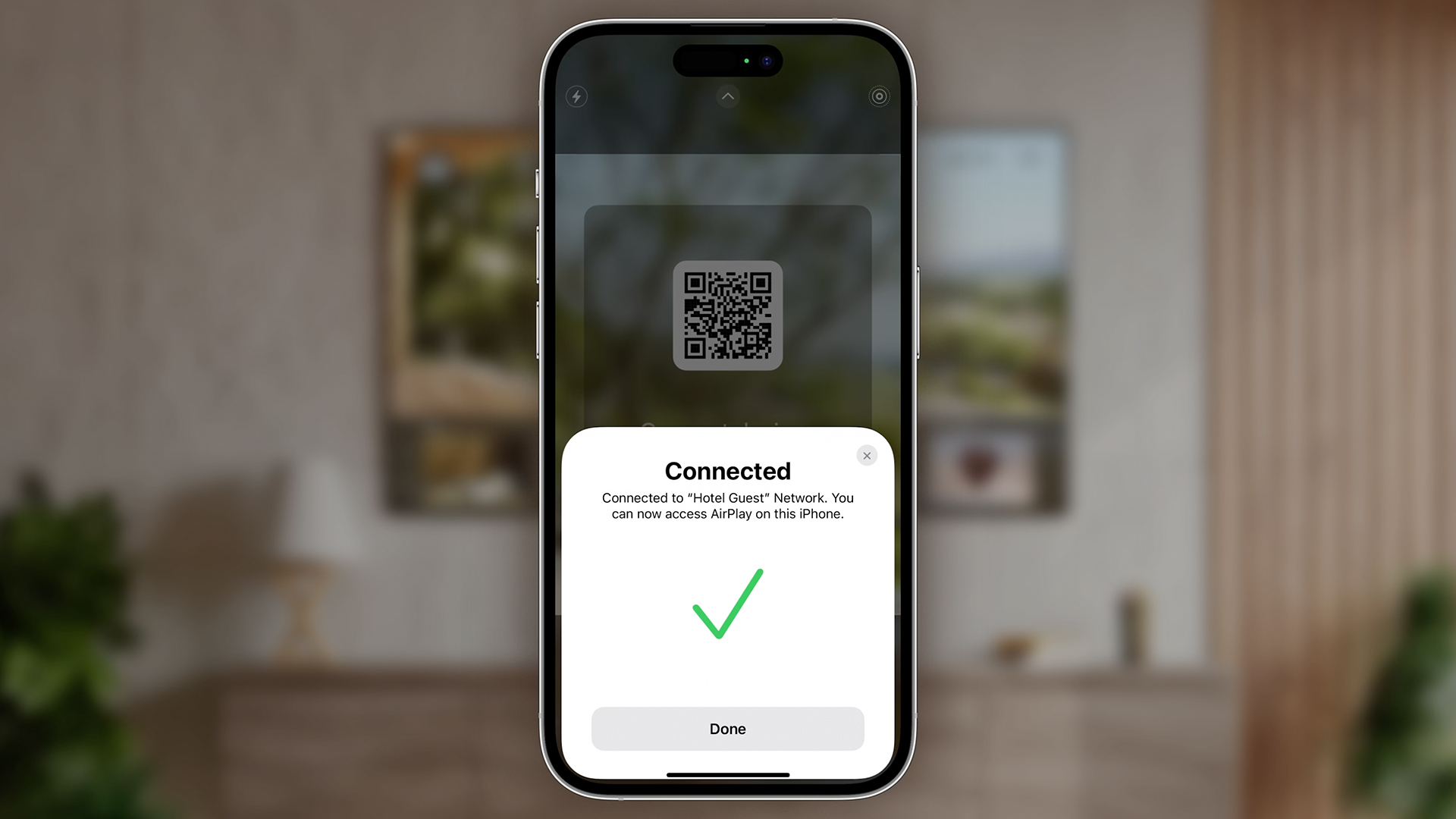 Apple's wireless AirPlay streaming tech for music and videos is coming to hotels. At the WWDC 2023 keynote, Apple announced that it has partnered with a select number of hotels (with more to come) to integrate AirPlay into their TV operating systems, allowing you to stream video and audio directly to your hotel TV. 
The new feature will be available through QR codes, which will bypass the extra steps that you currently have to take to use AirPlay. All you'll have to do is simply scan the QR code with your iPhone's camera and it will automatically connect your iPhone to the TV.    
Apple promises smooth integration and claims that you'll be able to carry on watching a video from exactly where you left off. Don't expect to see this feature right away though: Apple has said that you can expect the new feature at the end of the year in hotels from a few partners.
Never be without a big screen  
It looks like the rumors were true about Apple reportedly being in discussions with hotels to improve the shared TV experience, and we like the sound of it. Instead of ignoring the TV in your room on a business trip because you don't want to deal with local channels, you can just beam the best Netflix shows over to the TV. But this functionality has the potential to be rolled out to more than just hotels. 
In fact, anywhere that offers a shared space could utilise this new AirPlay feature. For instance, co-working spaces that host conferences often will get a lot of use out of being able to seamlessly connect to one of the best TVs for a presentation. 
It's not as if you can't already connect your iPhone to a TV in a hotel room – if you're wondering how, here's our guide on how to connect an iPhone to your TV. But the process can be tricky if the TV doesn't have AirPlay and who wants to pack an extra HDMI adapter and cable while on holiday?
Plenty of other cool new features are coming to your iPhone in iOS 17 later this year too – here are the 10 best to know about.
Source link