The Apple Vision Pro headset is finally here, after months of rumors – and the so-called "spatial computer" is Apple's bold play at defining the future of computing, TV and more.
The Vision Pro combines both AR and VR experience in one very expensive headset, letting you switch between the two using a Digital Crown on the side. While the Meta Quest Pro already lets you switch between VR and a limited form of AR, Apple's headset is a significant hardware upgrade in a few ways.
Firstly, it gives you a 4K display for each eye, plus a total of 12 cameras and five sensors. The Vision Pro, which as the rumors predicted looks like a pair of ski goggles, is also powered by the combined might of an Apple M2 plus a new chip called the R1.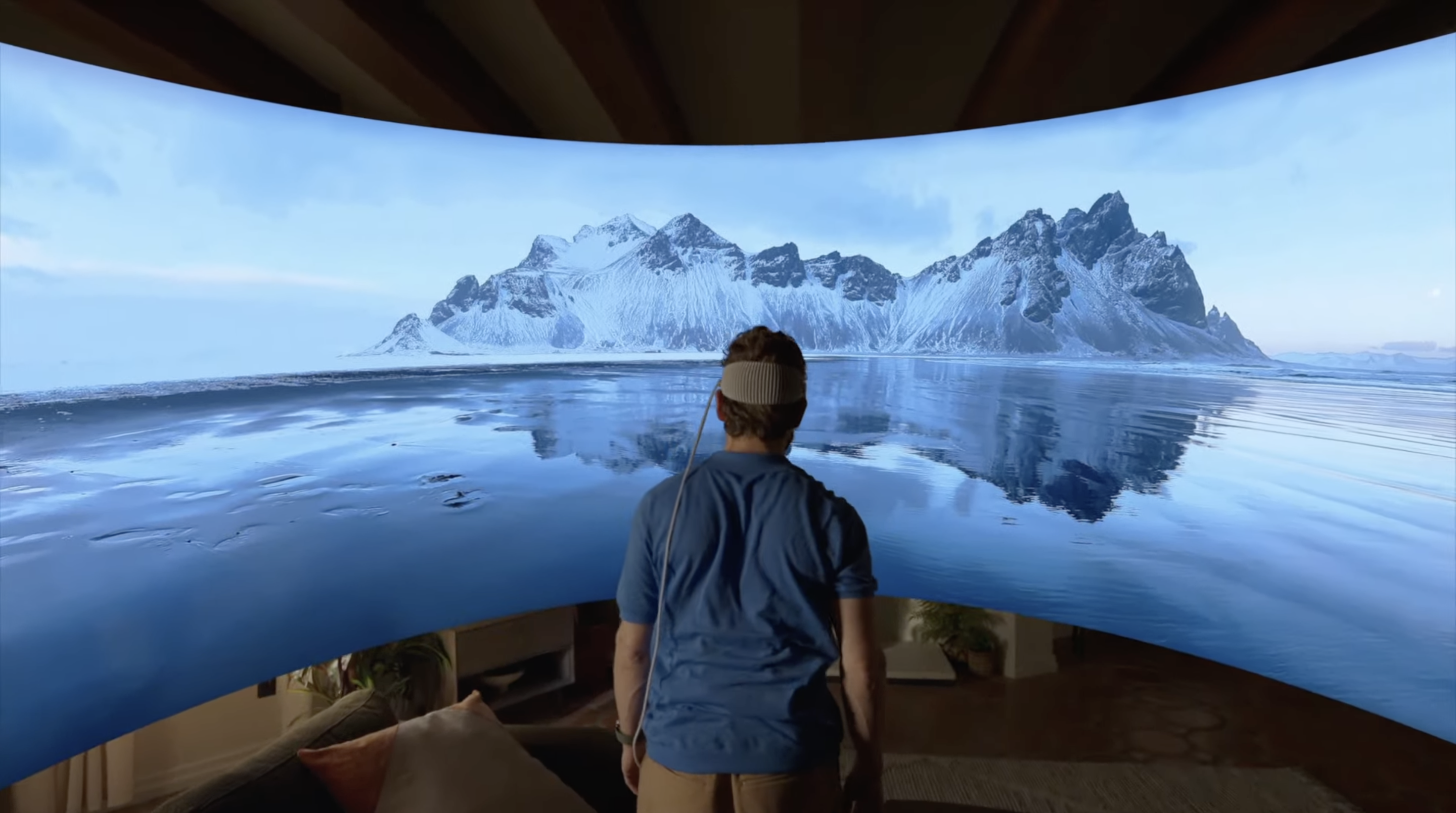 The other unique thing about the Vision Pro is its control system, which relies entirely on your eyes, hands and voice. Look through the headset and you'll see a new operating system called visionOS, which presents you with a familiar grid of app icons and was also apparently designed to support the low-latency requirements of an AR headset.
But what are the key things you need to know about the Apple Vision Pro? We've boiled down Apple's confetti gun blast of announcements about its new gadget – which its typically calls the "most advanced personal electronics device ever" – in this handy explainer. 
Apple Vision Pro: 7 things you need to know
1. It'll cost $3,499 when it goes on sale in 2024
First, the bad news – the Apple Vision Pro will be even more expensive than the rumors predicted when it becomes available to buy "early next yet" in the US.
Apple Vision Pro pricing will start at $3,499 (around £2,815 / AU$5,290) when it goes on sale at Apple Stores in the US, with "more countries coming later next year". In other words, this sci-fi gadget will remain effectively remain just that for most of us until well into 2024.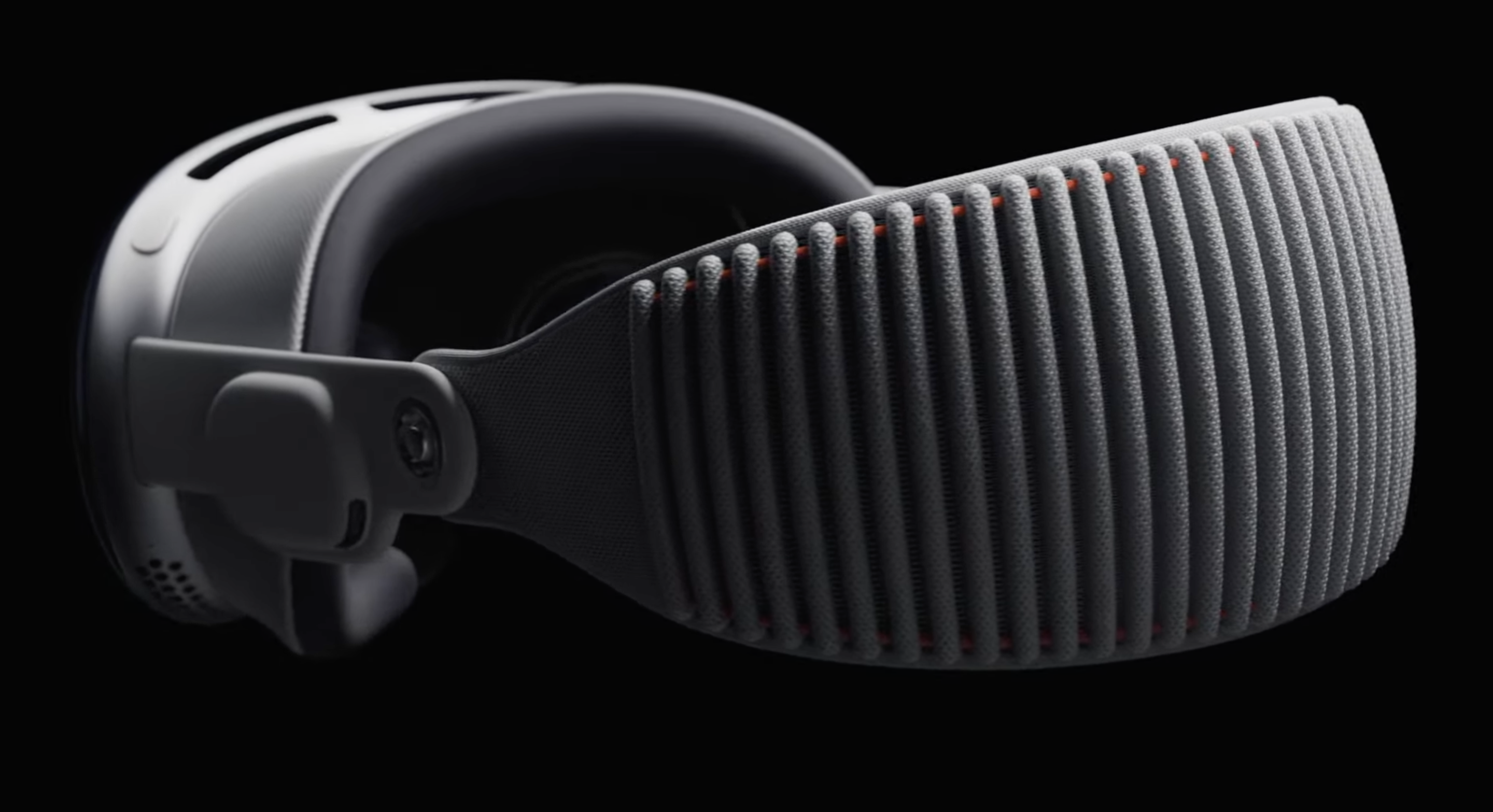 For those of us who are understandably not willing to stump up the price of over three Apple MacBook Air 13in laptops for a mixed-reality headset, Apple says we'll be able to test-drive the Vision Pro in Apple Stores next year. Though this will likely again be restricted to the US to start with.
In other words, if you want to try out the Apple Vision Pro within the next year and you don't live in the US, prepare to add the cost of a plane ticket to the bill.
2. It looks gawky, but it's packed with tech
Apple is somewhat prone to hyperbole, so you many eyes were rolled at its statement that the Vision Pro is "the most advanced personal electronics device ever". But when you break down what's inside, that claim could well be true – and at least partly explains that painful price tag.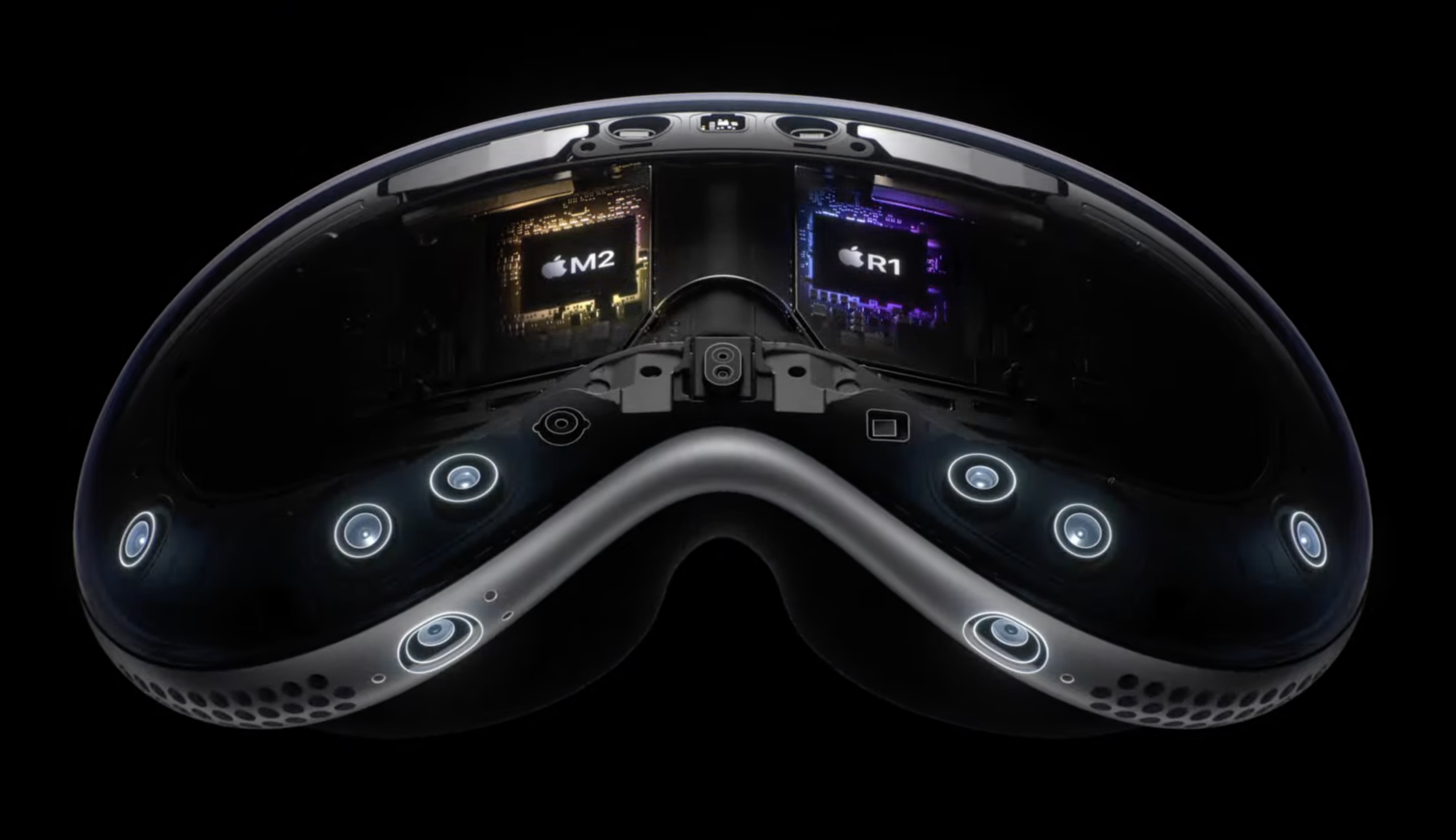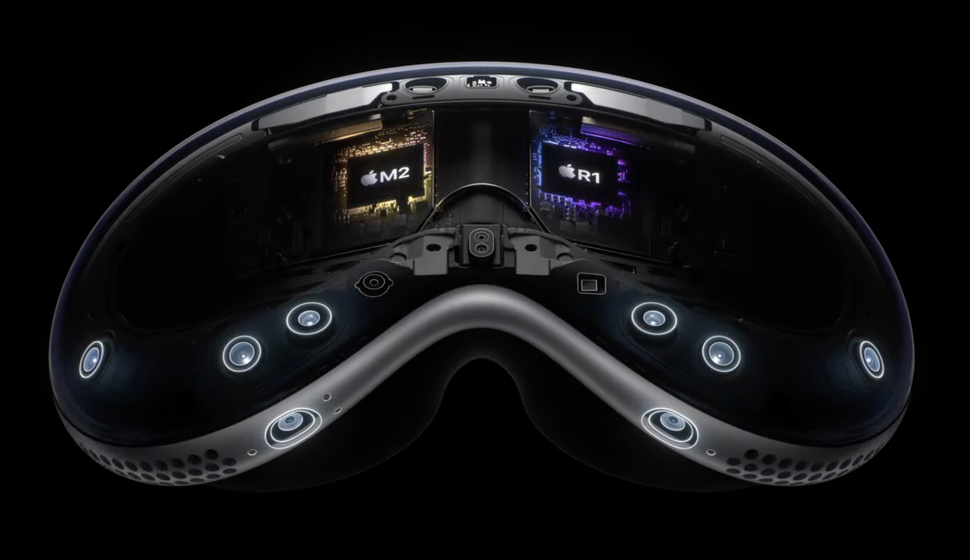 The Vision Pro effectively gives each of your eyes a 4K screen, with 23 million pixels spread across the two panels. In front of those are three-element lenses, while around the edge of the headset are 12 cameras tracks your hand and eye movements for the controller-free operation.
Naturally, the Vision Pro needs a fair bit of processing grunt to handle all of this data, so it combines the M2 chip found in Apple's latest laptops with a new R1 chip, which handles the real-time processing and promises to eliminate the lag that's dogged similar headsets and made them difficult to use for extended periods. We're looking forward to finding out if that's the case.
3. Glasses wearers are invited to the party
Strapping a computer to your face doesn't sounds like an ideal setup for those of us who wear glasses, but Apple says spectacle wearers will also be invited to its spatial computing party.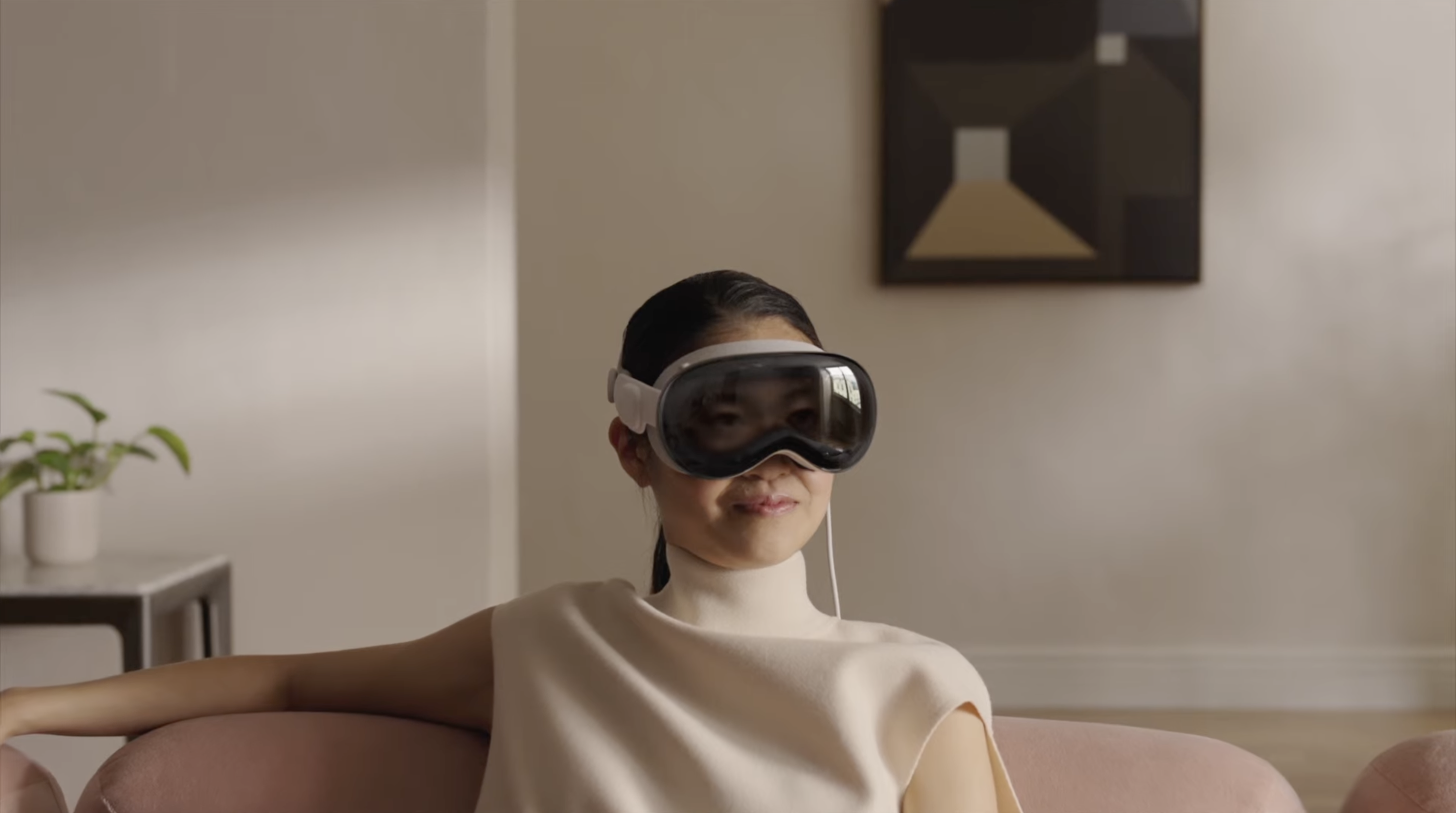 Apple says it's teamed up with lens giant Zeiss to make some custom optical inserts that magnetically attach to the Vision Pro's lenses. Exactly how these will work isn't clear, but Apple says they support a range of vision correction strengths without compromising the quality of the display or the headset's eye-tracking performance.
Even so, these lenses sound like they could be a pricey optional extra, so we'll be keeping a close eye on that when the full pricing is likely announced later this year.
4. You control it with your eyes, hands and voice
That's right, there are no controllers to lose or accidentally smash into your wall with the Vision Pro. It's controlled entirely with your eyes, hands and voice, and this is one of the main things we're looking forward to trying out. Can it really work as seamlessly as Apple is claiming?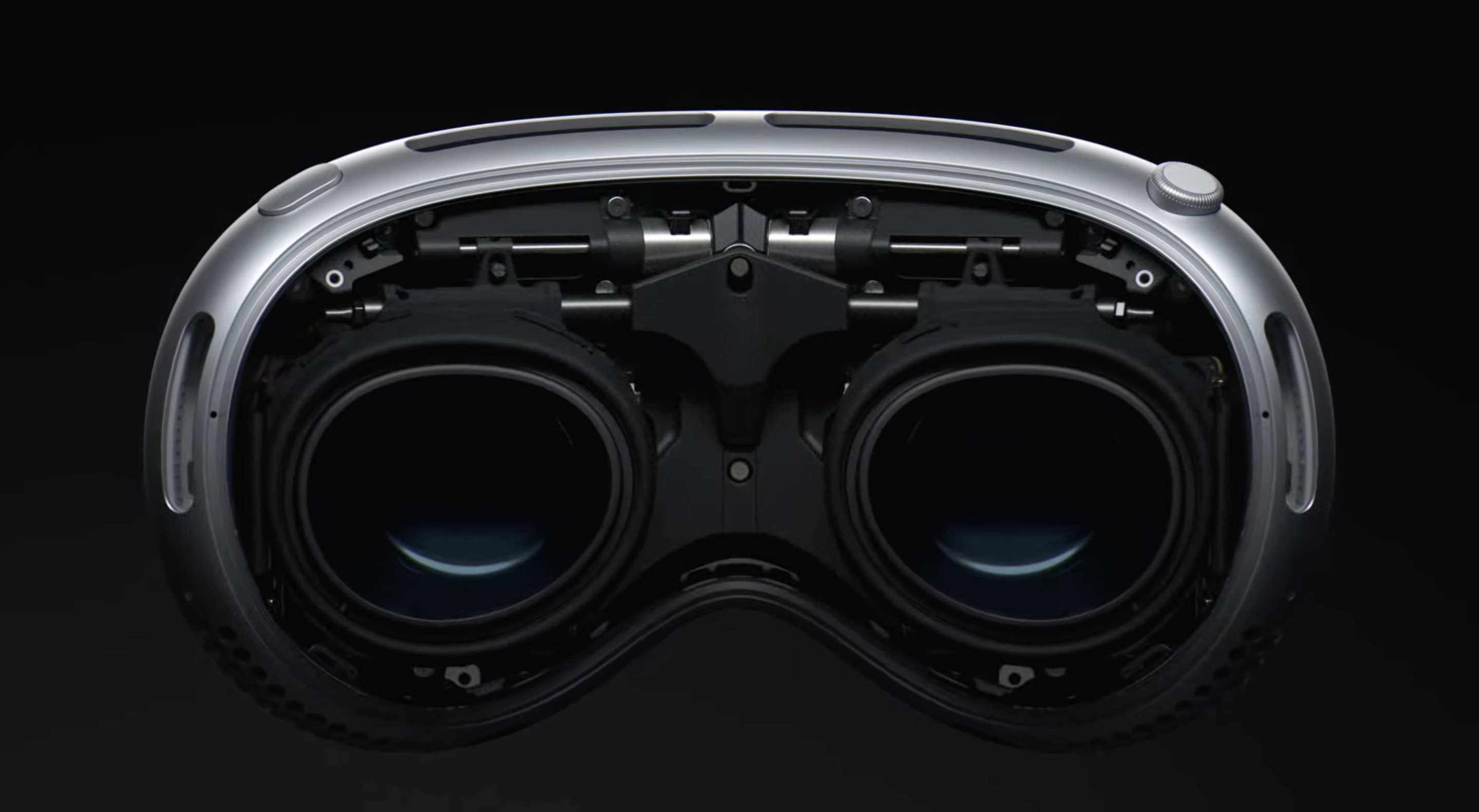 According to Apple, app icons in visionOS will come to life when you look at them. Tap your fingers together and you can select options, or gently flick to scroll through lists. The tech giant says that the experience feels like "your mind is guiding the experience", in what could be the closest thing we've seen to a Minority Report interface.
We'll want to take this for an extended test drive before we're convinced, and the idea of using Siri to control it doesn't fill us with optimism. But if a $3,499 Apple mixed-reality headset can't pull it off, then nothing can.
5. Yes, it displays your eyes to people around you
One of the most divisive features of the Vision Pro is what Apple calls EyeSight, which displays your eyes on the exterior of headset. For some, this strange and creepy touch that makes the spatial computer look like it's jumped straight out of Black Mirror. But for others it gives the Vision Pro a more human element means its wearer isn't completely locked away from social connection.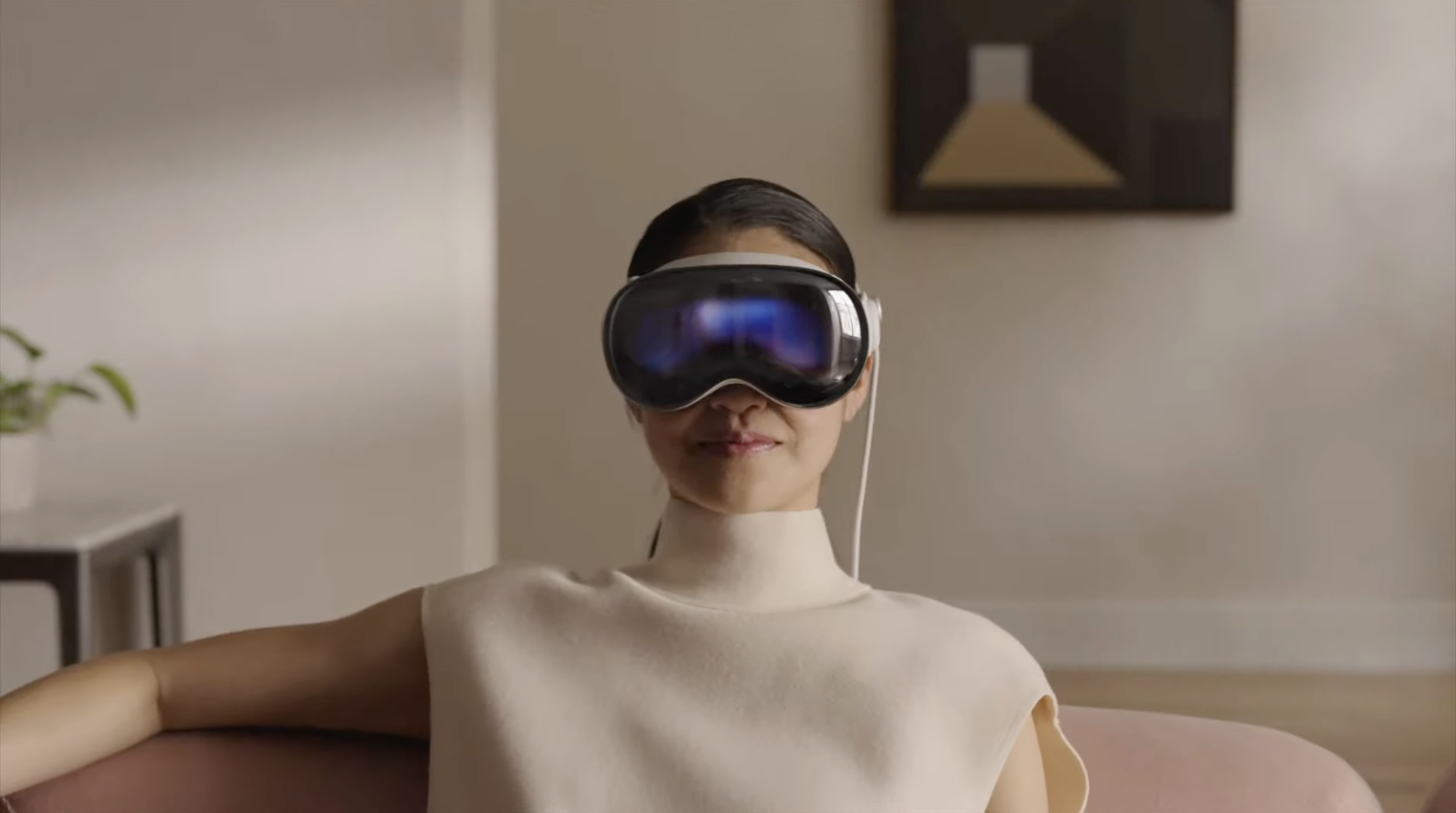 EyeSight changes depending on what you're looking at, going cloudy when you're in a VR experience to give others a signal that you can't see them. But when someone else is nearby, they'll also appear in your view with EyeSight simultaneously showing your eyes to them.
While it's an interesting solution to the classic VR headset conundrum, there's no doubt that seeing someone's digital eyes on the outside of some goggles will take some getting used to.
6. It has lots of familiar apps – including FaceTime  
What can you actually do with the Apple Vision Pro? Apple's early demos contained a ton of possibly use cases, if no single definitive one that makes it a $3,499 essential in the same way as a high-end MacBook. Still, some of them are definitely exciting next-gen prospects.
Apple clearly thinks the Vision Pro is a device for both work and fun. For the former, there are AR versions of Safari, Notes, Messages, Keynote and lots of other stock favorites. You can fling apps around across your virtual space and turn your head to switch from web browsing to Freeform.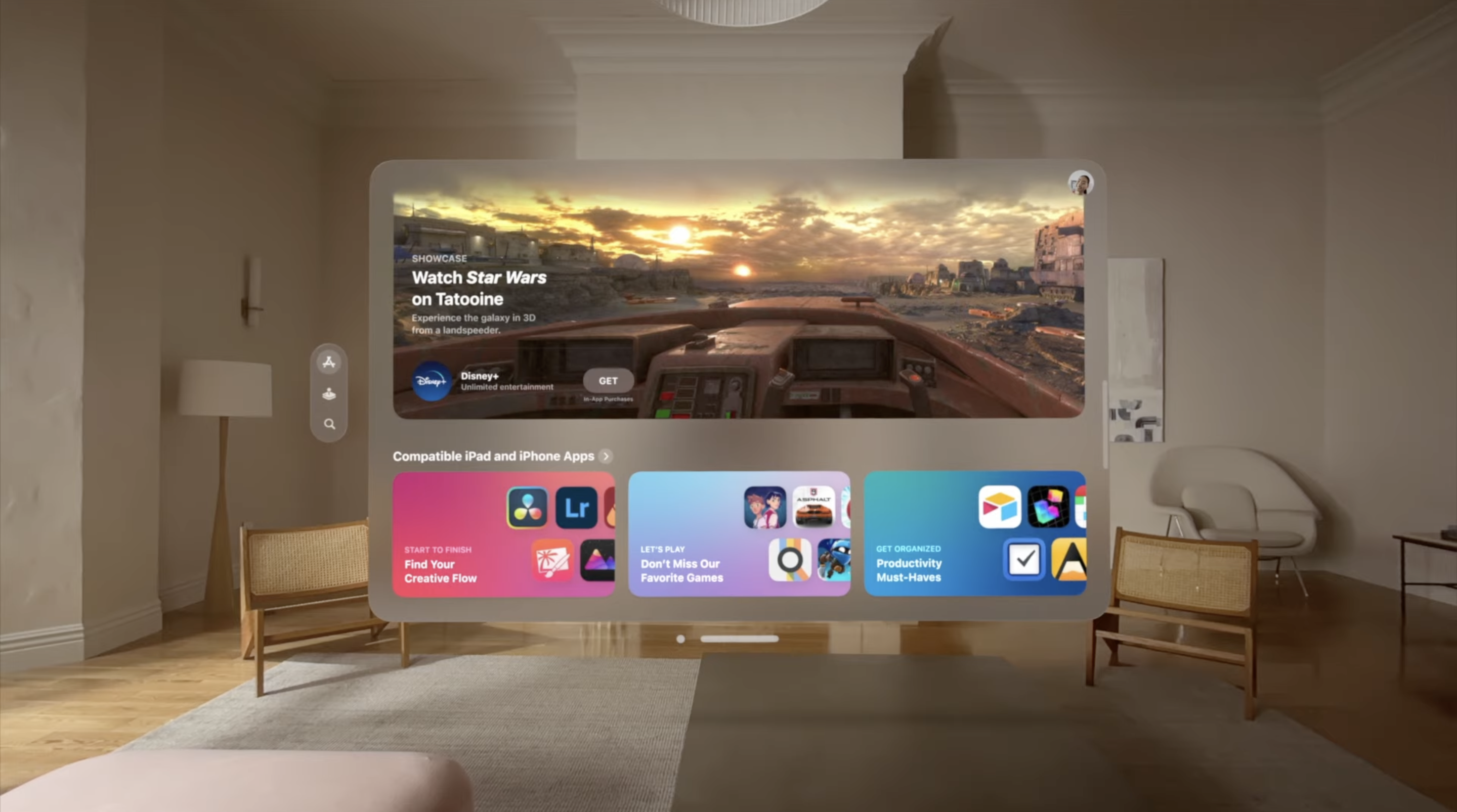 Apple says these aren't restricted to 2D either – you can apparently receive 3D objects in Messages, pull them out and look at them from every angle. For typing, there's a virtual keyboard or dictation, while the Vision Pro will also work with standard Bluetooth accessories like Magic Trackpad and Magic Keyboard. 
The headset also offers an intriguing FaceTime experience. Rather than showing you wearing a headset, you use the front sensors to scan your face and create a 'digital persona' (effectively a photo-real avatar), which has some potential for uncanny valley. Still, if you're FaceTiming someone else wearing a headset, this 'persona' will apparently have a "volume and depth not possible in traditional video". File that under the growing list of Vision Pro features we're definitely keen to try.
7. It has a separate battery pack – or can be plugged in
Clearly, one of the biggest hurdles Apple has had to overcome with the Vision Pro is battery life – and there's clearly room for improvement here.
It has a separate battery pack, which looks small if a little clunky and awkward. Use this and you'll apparently get about two hours of use before needing to give it a recharge. Apple says it went for this setup so you don't have to wear the extra weight on your head.
Still, at home you'll also apparently be able to get "all-day use" when the Vision Pro is plugged in. Whether you'll want to wear it for a full day is another matter, but at least there's the option.
Source link