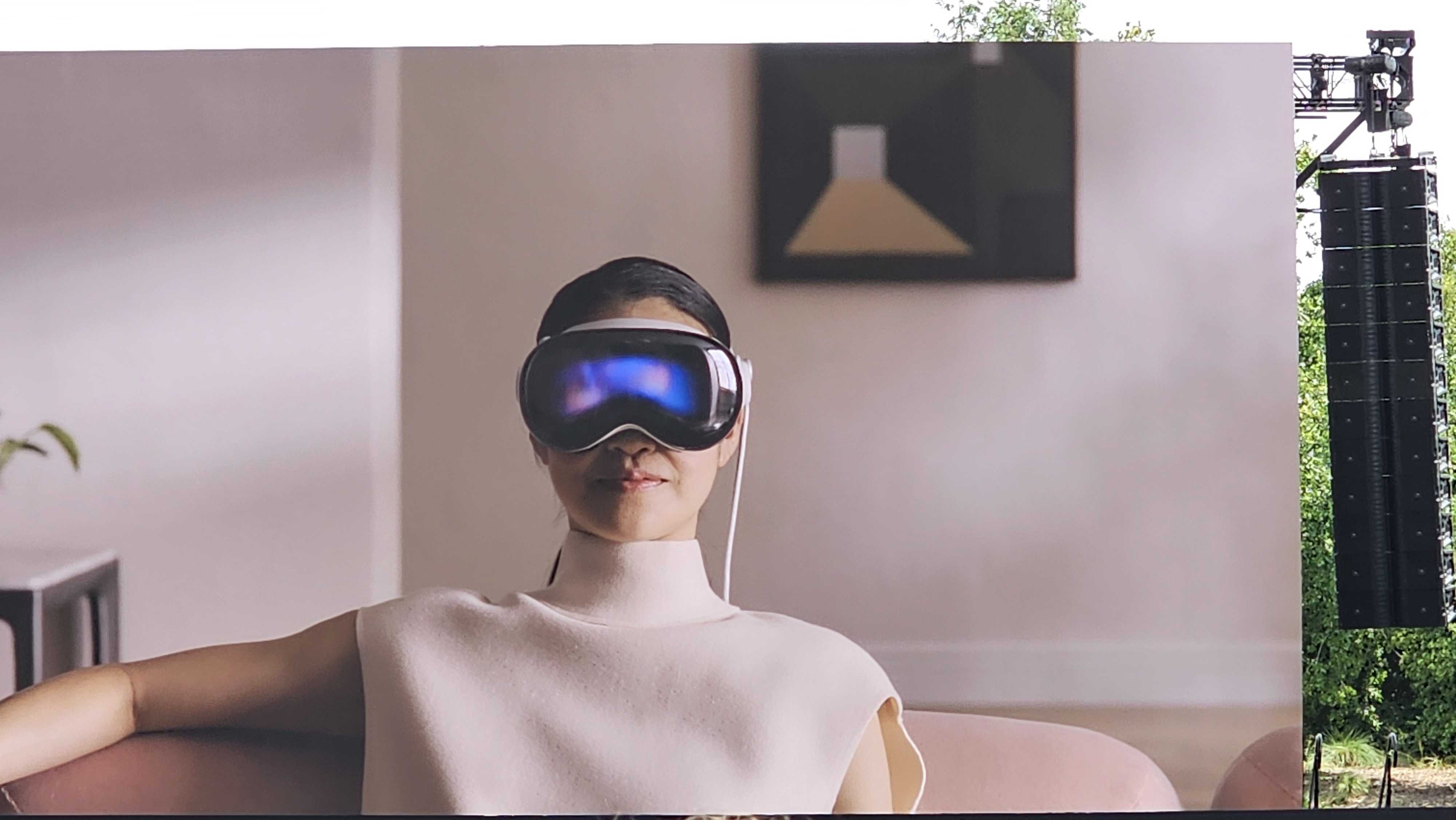 Apple has finally announced the Vision Pro, a headset that uses augmented reality and VR to blend the real world with virtual elements. It unveiled the new headset at WWDC 2023, its annual developer's conference.
As we had expected, rather than using controllers, the Vision Pro will use your hand and eye movements, as well as voice input to control apps and experiences.
The device will also use a unique design feature, Eyesight. When you're using AR features and can see the real world, nearby people will see a feed of your eyes and where you're looking; when you're fully immersed, they'll see a cloud of color to signify that you're exploring another world. If they come near, the headset's screen will bring them into view so the wearer can see them.
Another nifty feature coming to the device is the ability to connect to your Mac via Bluetooth – it's more than a wearable monitor though. If you're wearing the headset while using your Mac you'll be able to see your Mac screen and Vision Pro apps at the same time.
Apple likely hopes that the Apple VR headset, now known as the Vision Pro,  will give its rivals in the XR space a run for their money. Meta is chief among Apple's competitors, and recently unveiled the Meta Quest 3 – though this more affordable offering is expected to target a different audience than Apple's high-end headset.
This is a breaking story and we'll bring you more details as we get them
Source link