Apple has announced iPadOS 17, the next version of its tablet operating system, at WWDC 2023 . It will bring the enhanced personalization that Apple brought on the iPhone to the iPad, with new apps, and machine-learning-powered productivity features. 
Apple's iPads have lagged behind iPhones in the customization space for a while now, and Apple is bridging that gap with support for widgets and tweakable lock screens in iPadOS 17. The new iPadOS will let you put widgets on the home screen, just like you can on iPhones. You'll be able to see things like your to-do lists and tasks without tapping into the apps directly.  
The lock screen also sees some love from Apple, with the company adding the same customization features that Apple brought to the best iPhones last year. This means you can add widgets to the lock screen, tweak the fonts and colors on the clock, and link wallpapers to focus modes. 
The lock screen upgrade means Apple is also bringing live activities to the iPad at last. This means users can track their timers, food orders, and more from the lock screen.
iPadOS 17 will also get other new features from iOS 17, including the new iMessage features, a powerful new PDF editor, offline maps, and flexible layouts in the stage manager that allow it to act more like a traditional desktop. 
A more personal iPad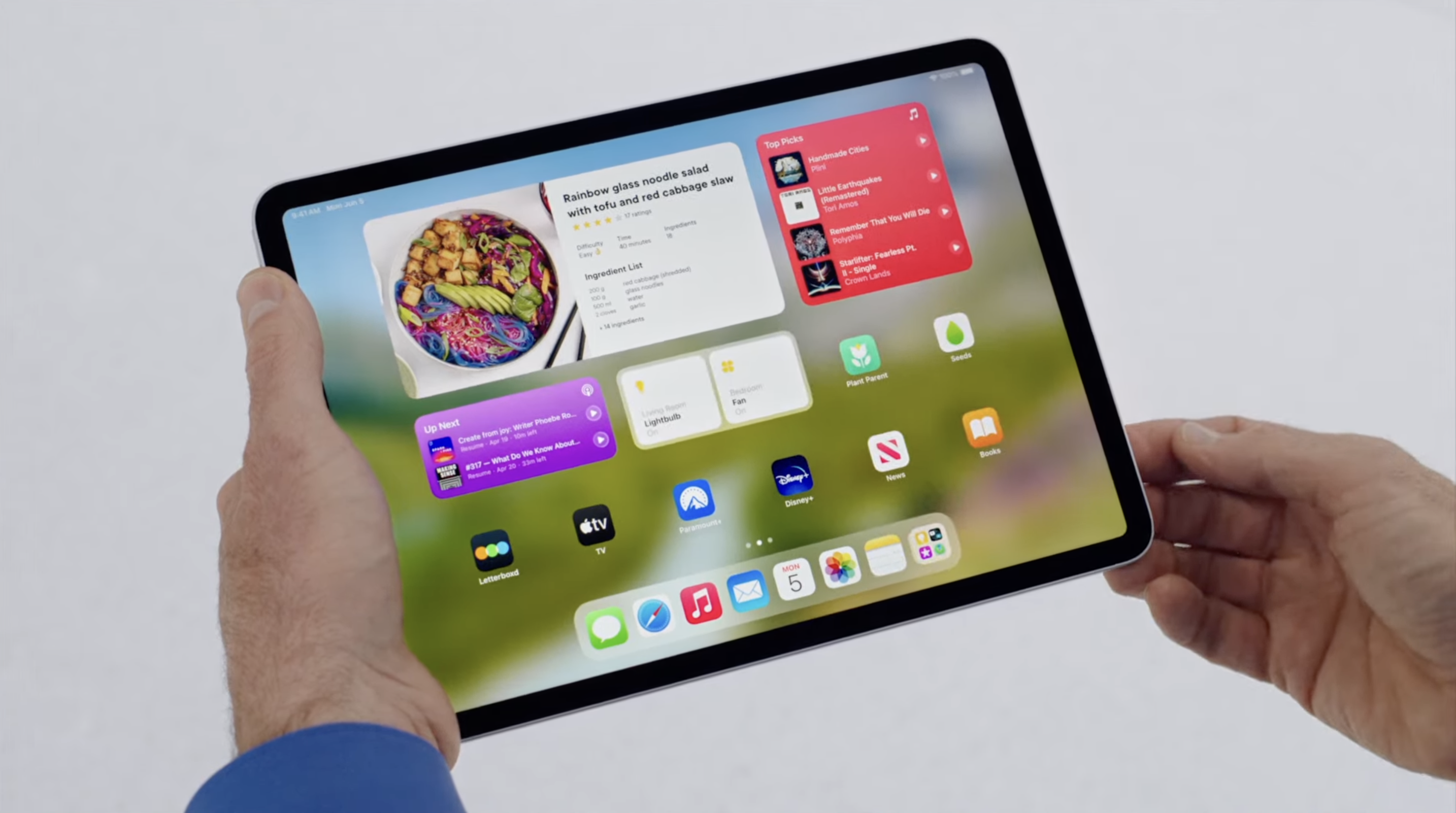 While Google moves towards pitching the tablet as more of a home appliance, Apple has doubled down the tablet as a personal device – a more customizable and personalizable iPad is also one that you're less likely to leave at home on a dock for other people to use. In contrast to the Pixel Tablet, which bills its dockability as a marquee feature, Apple did leave out that smart display feature for the iPad that iPhones are getting, so it clearly didn't see it as a priority use case. 
Looking at all that's coming with iPadOS 17, Apple is clearly re-emphasizing the iPad as your own unique and powerful personal computer. The best iPads include devices that run the gamut from small and svelte, to large and powerful. Now, you can tweak the software with your choice of hardware. As its dominance of the tablet market shows, it's likely to be a winning tactic. 
Apple is bringing iPadOS 17 to iPads in September. 
Source link