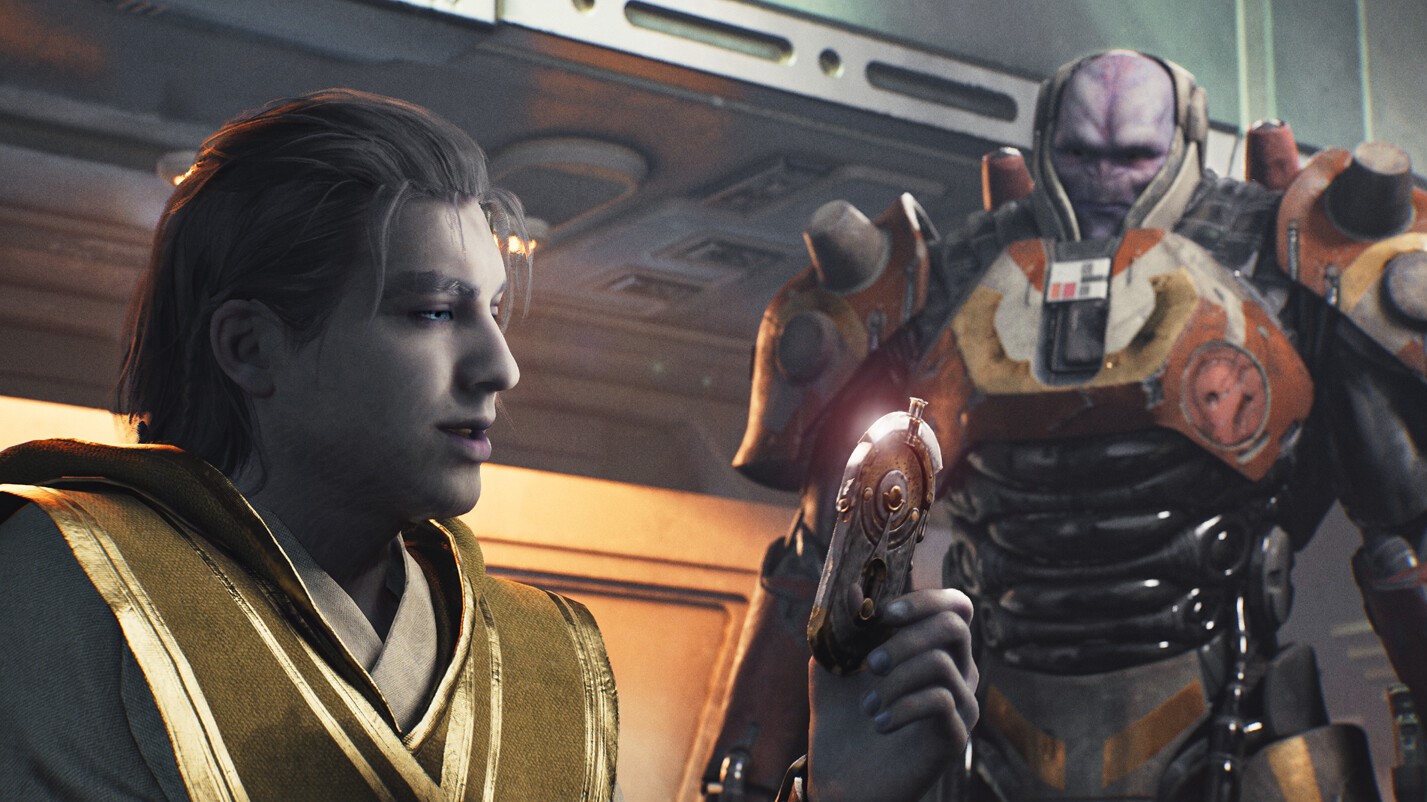 EA has unveiled a host of stats, outlining exactly what players have been up to in the recent action RPG Star Wars Jedi: Survivor. 
A quick read of the data shows something troubling, however. Star Wars Jedi: Survivor's laughably weak joke boss, Rick the Door Technician, has killed 489 players – an impressive feat for a boss who is on par with one of the weakest enemy types in the game.
I remember encountering Rick during one of the game's later levels. His rank optimism and burning desire to take out a Jedi was no match for my hours of practice with Star Wars Jedi: Survivor's satisfying and responsive combat mechanics, which rival some of the best RPGs out there. Poor old Rick went down like a sack of potatoes. 
In a series of Tweets, EA revealed a range of other stats ranging from the intriguing to the unsettling. As expected, a majority of players favored the single-bladed Lightsaber stance. However, there are some interesting tidbits, too. I was surprised to see that, overall, players favored using white Lightsabers – a far cry from the traditional blue of Luke and Anakin Skywalker. 
Exploring the galaxy with Cal and BD has never been more exciting!Check out what players have been up to in these #StarWarsJediSurvivor stats! ⬇️ pic.twitter.com/YHxofLBdjQJune 1, 2023
See more
As expected, the majority of players preferred Jedi Knight difficulty, the game's "normal" mode. Only 4% dared to challenge the game on Grand Master difficulty and, given the challenging soulsborne action that Star Wars Jedi: Survivor offers, I can see why. A whopping 2.8 billion enemies have been defeated since launch, too – that's a lot of scrapped battle droids.  
EA also informed us that Greez's toilet had been unclogged by players a total of 861,000 times – an impressive amount of janitorial labor considering that the game has been out for just over a month. According to our top TechRadar Gaming scientists, this amounts to 24,600 uncloggings per day since launch or, to put that in more immediate terms, 17 uncloggings every minute.       
We will never know how exactly Rick defeated 489 poor, unfortunate players. What I do know, however, is that the burning mystery of how this came to be will likely keep me up at night.   
If you're wondering about the possibility of more Star Wars Jedi games in the future, you're in luck. Star Wars Jedi: Survivor's director has been considering the idea of a trilogy since early development.