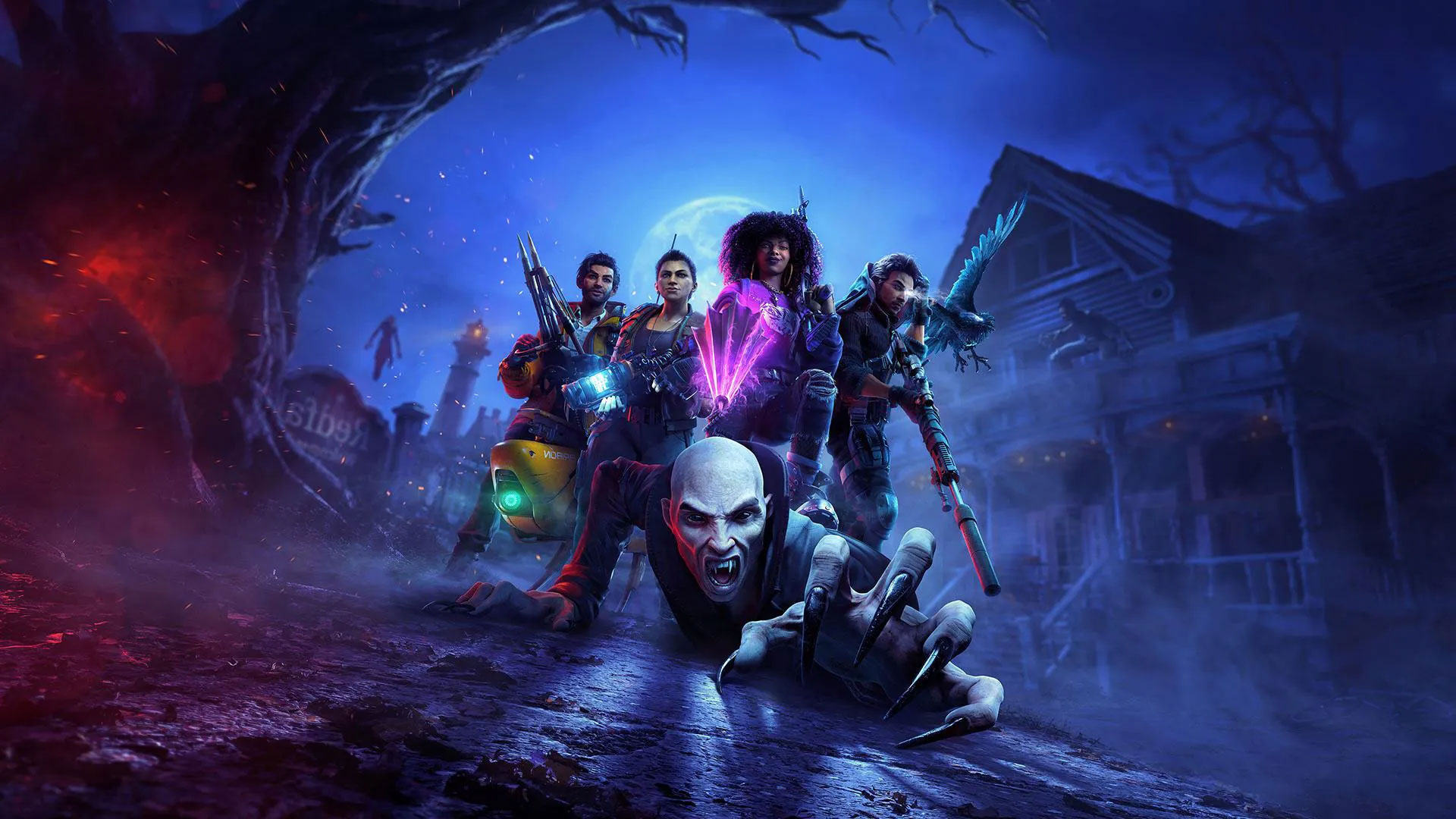 Redfall fell short of lofty expectations with a lukewarm at best reception when it launched, but a new report has claimed that even some of Arkane's longest-serving developers were apparently hoping it would be canceled after Microsoft's acquisition of the studio.
A new report from Bloomberg claims that even the team behind the vampire title had little faith in its success in the game as early as its inception. The report claims that following the September 2020 Microsoft acquisition of Zenimax (Arkane's parent company) for $7.5 billion, "some staff at Arkane hoped that Microsoft might cancel Redfall or, better yet, let them reboot it as a single-player game". This wouldn't happen and Microsoft largely stayed out of the process, and away from Arkane generally. The game, which was originally scheduled to drop on Halloween 2022 would come out in May 2023 in a largely unchanged state from its original concept, and incredibly similar to a 2021 version of the game, too, the report goes on to say. 
The Bloomberg report also claims that some long-time Arkane developers "weren't interested in developing a multiplayer game" and ended up leaving in large numbers, and quickly: "By the end of Redfall's development, roughly 70% of the Austin staff who had worked on Prey would no longer be at the company". The game began development in 2018, when Zenimax, the parent company of Bethesda Softworks, wanted to "develop games that could generate revenue beyond the initial sales" by switching gears to live service titles instead of the immersive sims of previous years. 
For Arkane, the concept of making a multiplayer title made no sense from the start. You only have to look at the back catalog of games such as Arx Fatalis and Dark Messiah of Might and Magic to know that this was a studio putting single-player story-driven games first. When pitched what the concept was, it's believed it caused widespread confusion: "Whether the sort of gameplay that the studio specialized in would be technically possible in a multiplayer environment was an open question". 
The report makes for sad reading for Arkane fans and shines a light on the actual effects and impact that the Microsoft acquisition seems to have had on those 'smaller' Zenimax studios it acquired.
The developers behind the Dishonored series, Deathloop, and Prey, Arkane is often considered the gold standard of what immersive sims in the modern day should look like. Redfall as an online co-op shooter was a departure from the single-player immersive sims that Arkane made its name with, but it's still quite sad that Redfall really is one of the worst games of 2023. 
Source link